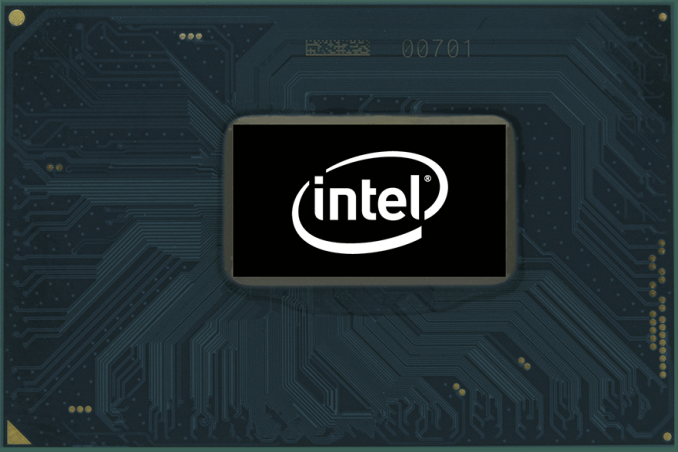 A couple of days ago we revealed that ASUS had published a list of its upcoming motherboards on the currently unofficially announced Z390 chipset. While we know a little bit about what can be expected from the upcoming Intel 300-series platform, newly revealed slides from two sources give a broader insight into the new Z390 chipset. Along with the info, timing for the new chipset was set during Q3/Q4.
Intel Z390, Z370 and Z270 Chipset Comparison
Feature
Z390
Z370
Z270
Max PCH PCIe 3.0 Lanes
24
24
24
Max USB 3.1 (Gen2/Gen1)
6/10
0/10
0/10
Total USB
14
14
14

Max SATA Ports

6
6
6

PCIe Config

x16




x8/x8




x8/x4/x4

x16




x8/x8




x8/x4/x4

x16




x8/x8




x8/x4/x4

Memory Channels (Dual)
2/2
2/2
2/2
Intel Optane Memory Support
Y
Y
Y
Intel Rapid Storage Technology (RST)
Y
Y
Y
Max Rapid Storage Technology Ports
3
3
3
Integrated 802.11ac WiFi MAC
Y
N
N
Intel Smart Sound
Y
Y
Y
Integrated SDXC (SDA 3.0) Support
Y
N
N
DMI
3.0
3.0
3.0

Overclocking Support

Y
Y
Y

Intel vPro

N
N
N
Max HSIO Lanes
30
30
30
Intel Smart Sound
Y
Y
Y
ME Firmware
12
11
11
With a lot of speculation surrounding Z390 and if it's a rebranded Z370 chipset, on the majority, it would seem that way. Some of the key differences include up to six USB 3.1 Gen2 ports natively supported through the chipset, which on both the current Z370 and previous Z270 chipsets was non-existent. Another fundamental addition is Wi-Fi support with the Z390 featuring integrated 802.11ac Wi-Fi via Intel's new connectivity built-in. Speaking with vendors during previous chipset launches, this Wi-Fi addition still adds another $10-$15 to the final cost of the board. Another thing we now know is that the Z390 will feature a new Intel Management Engine Firmware revision with little known about what's going to be different over the previous ME 11 revision. The Z390 chipset is starting to take shape as what would have been ideal for Z370, showing Z390 as a more mainstream high-end platform.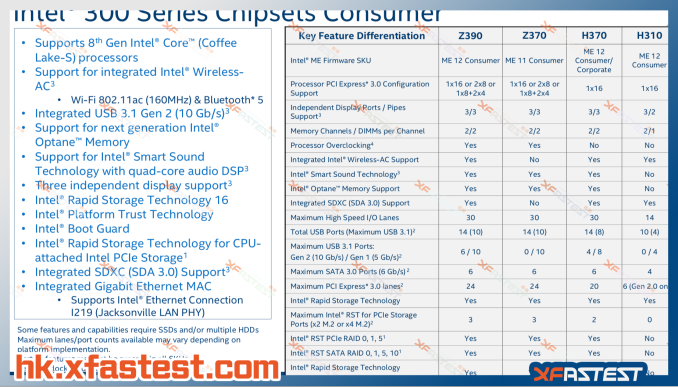 The same set of leaks also show Intel's Coffee Lake Refresh processors are also set to debut in Q1 2019. All of Intel's planned desktop processors and refresh models will all be based on the 14nm process, with mass production of Intel's 10nm chips not expected until later in 2019.
For a more detailed look at what's expected with the new Intel Z390 chipset, click here.
Related Reading
Source: Source