The Test Platform: MSI's Raider GE76
For 2022, MSI has not updated the underlying chassis for the new Alder Lake product, and as such our review of the GE76 Raider from 2021 with Tiger Lake does not fundamentally change in terms of chassis design and cooling. This is still a big, relatively heavy desktop-replacement system. It features an aluminum surface where you will be touching it, and a polycarbonate base.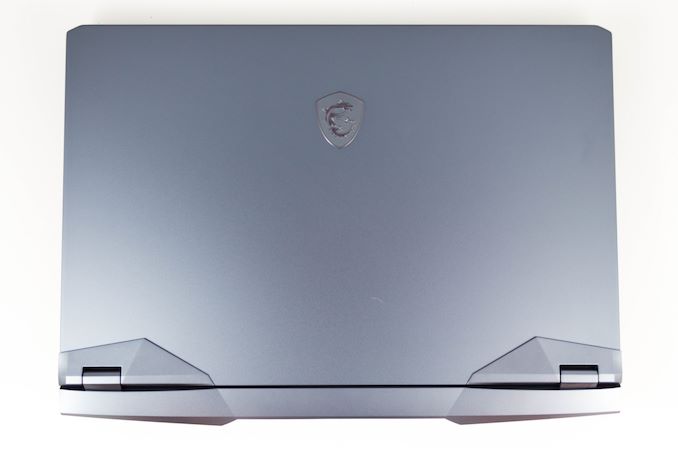 MSI generally builds a very solid product, and for 2022 they have upgraded the cooling with a new phase-change thermal pad which allows them to wick heat away from the processor and GPU quicker, without some of the negatives of a pure-liquid thermal compound and crystallization that can occur.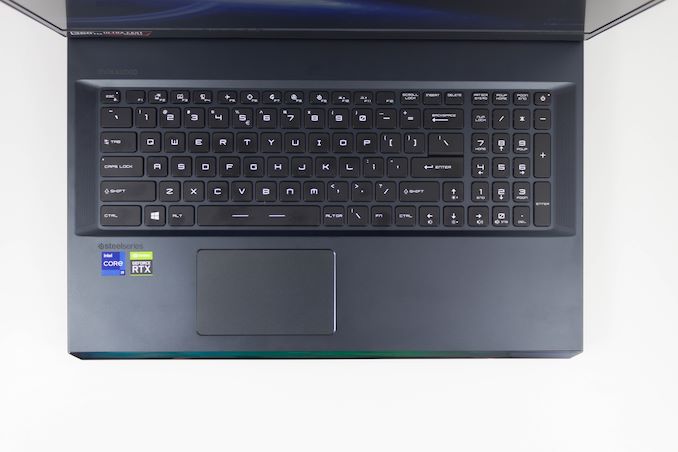 The system offers a per-key RGB backlit keyboard from SteelSeries. There is a 1080p webcam as well, and the system now offers an AI-based setting to let the system automatically switch the power levels for the user without having to manually do it, although the manual options are still there. MSI has updated their Silent mode to now leverage the microphones on the system to match the noise floor of the room, which lets them extract more power from the processor, and more fan speed, while still being inaudible.



The Raider GE76 offers lots of connectivity, including a single Thunderbolt 4 port, an additional USB Type-C port, and several USB Type-A ports. There is also a SD card reader which is still convenient when uploading from a camera.
The system offers Wi-Fi 6E support thanks to the Killer AX1675 Wi-Fi adapter, and also includes the Killer E3100G 2.5 Gbps Ethernet adapter.
MSI offers a range of display options, with a 1920x1080 144 Hz panel on their least expensive Raider GE76, a 1920x1080 360 Hz panel which is in the sampled unit, a 2560x1440 240 Hz panel, and a 3840x2160 120 Hz offering.
On our Tiger Lake sample we reviewed late last year, the display accuracy was not up to par with typical MSI offerings. Thankfully that appears to have been a one-off, which we do see from time to time even on devices that are hardware calibrated at the factory. MSI does allow you to use a built-in tool to calibrate the display, but you do need a supported colorimeter.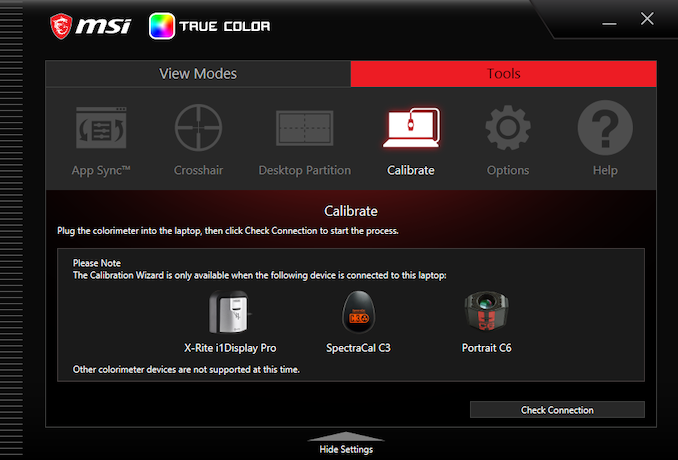 Thanks to Portrait Displays for the use of their Calman software so we can continue to accurately measure displays for our reviews.
As you can see, the color accuracy of this sample is much improved over the Tiger Lake model from last year that we received.
Brightness and Contrast



Grayscale

Gamut

Saturation

Gretag Macbeth

The MSI Raider GE76 is a fantastic test bed for Intel's Alder Lake system, with a powerful cooling system, and a great build quality.