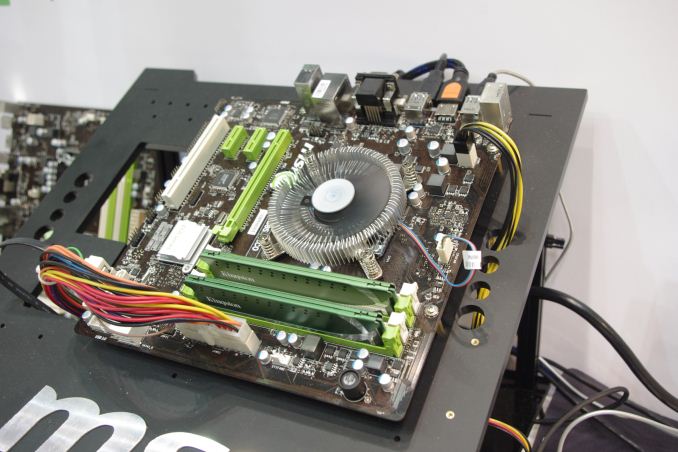 As part of their display at Computex, MSI was showing a new element to their range based on low power systems. The ECO range, in a white and green, is aimed at low power scenarios, and MSI seem to focus on micro-ATX sizes for H81 and B85 chipsets.
One of the main elements to this is the MSI software, allowing users to disable unused PCIe and USB ports, or disabling fan headers. We saw the early versions of this software on the Z97 MPower Max AC, but the ECO software is more extensive in terms of options.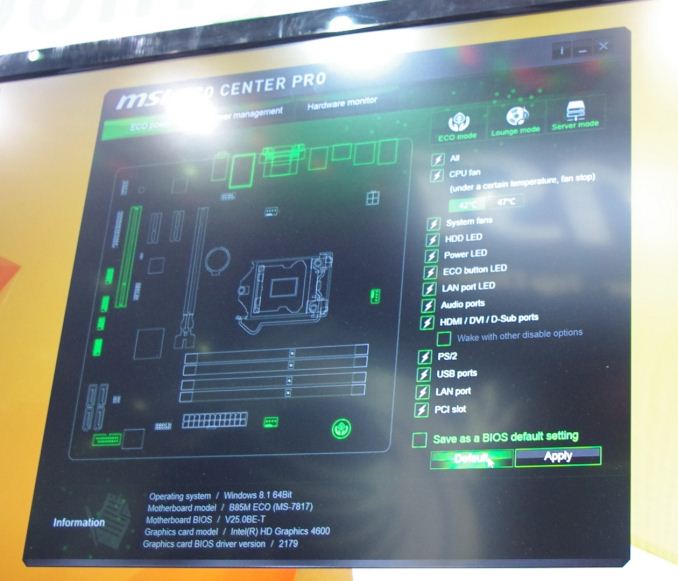 There still has to be a number of features on the motherboards in order to sell, but MSI is interested in comments regarding the range.