Meet The Radeon VII
First things first is the design and build, and for the AMD Radeon VII, we've already noticed the biggest change: an open air cooler. Keeping the sleek brushed metal look of the previous RX Vega 64 Limited Edition and Liquid variants, they've forgone the blower for a triple axial fan setup, the standard custom AIB configuration for high-end cards.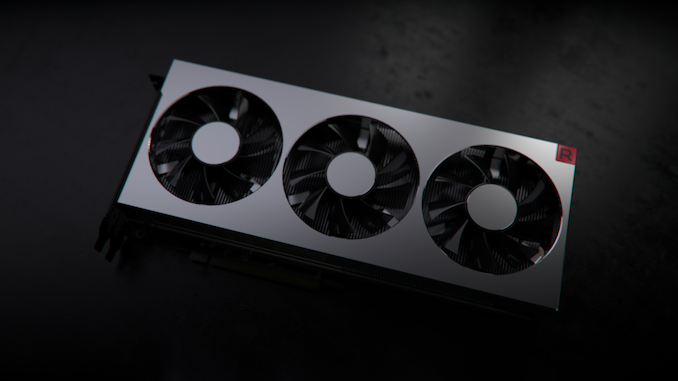 While NVIDIA's GeForce RTX series went this way with open-air dual-fan coolers, AMD is no stranger to changing things up themselves. Aside from the RX Vega 64 Liquid, the R9 Fury X's AIO CLC was also quite impressive for a reference design. But as we mentioned with the Founders Edition cards, moving away from blowers for open-air means adopting a cooling configuration that can no longer guarantee complete self-cooling. That is, cooling effectiveness won't be independent of chassis airflow, or lack thereof. This is usually an issue for large OEMs that configure machines assuming blower-style cards, but this is less the case for the highest-end cards, which for pre-builts tend to come from boutique system integrators.
The move to open-air does benefit higher TDP, and at 300W TBP the Radeon VII is indeed one for higher power consumption. While 5W more than the RX Vega 64, there's presumably more localized heat with two more HBM2 stacks, plus the fact that the same amount of power is being consumed but on a smaller die area. And at 300W TBP, this would mean that all power-savings from the smaller process were re-invested into performance. If higher clockspeeds are where the Radeon VII is bringing the majority of its speedup over RX Vega 64, then there would be little alternative to abandoning the blower.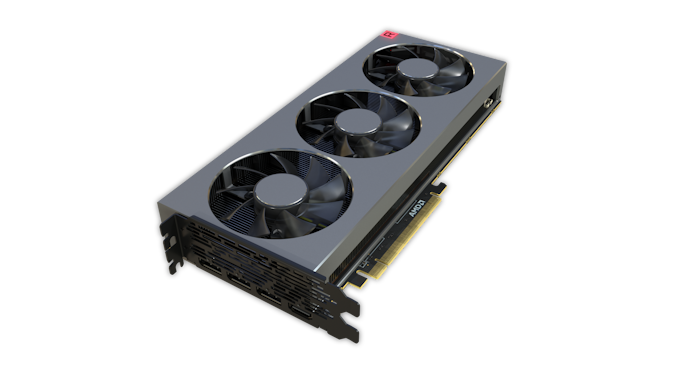 Returning to the Radeon VII build, then, the card naturally has dual 8-pin PCIe connectors, but lacks the BIOS switch of the RX Vega cards that toggled a lower-power BIOS. And with the customary LEDs, the 'Radeon' on the side lights up, as does the 'R' cube in the corner.

In terms of display outputs, there are no surprises here with 3x DisplayPort and 1x HDMI.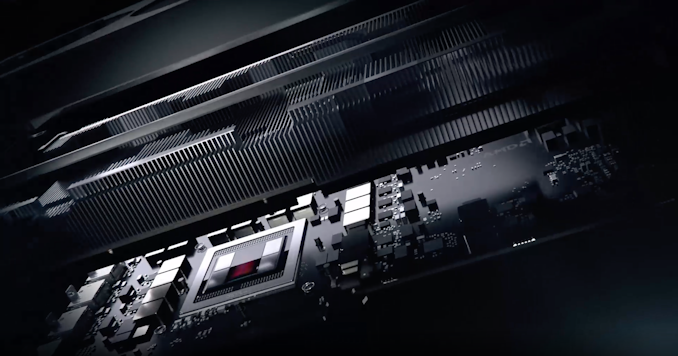 A few teardowns of the card elsewhere revealed a vapor chamber configuration with a thermal pad for the TIM, rather than the usual paste. While lower-performing in terms of heat transfer, we know that the RX Vega cards ended up having molded and unmolded package variants, requiring specific instructions to manufacturers on the matter. So this might be a way to head off potential ASIC height difference issues.