Dark Power Pro 10 650W Cold Test Results
For the testing of PSUs, we are using high precision electronic loads with a maximum power draw of 2700 Watts, a Rigol DS5042M 40 MHz oscilloscope, an Extech 380803 power analyzer, two high precision UNI-T UT-325 digital thermometers, an Extech HD600 SPL meter, a self-designed hotbox, and various other bits and parts. For a thorough explanation of our testing methodology and more details on our equipment, please refer to our How We Test PSUs – 2014 Pipeline post.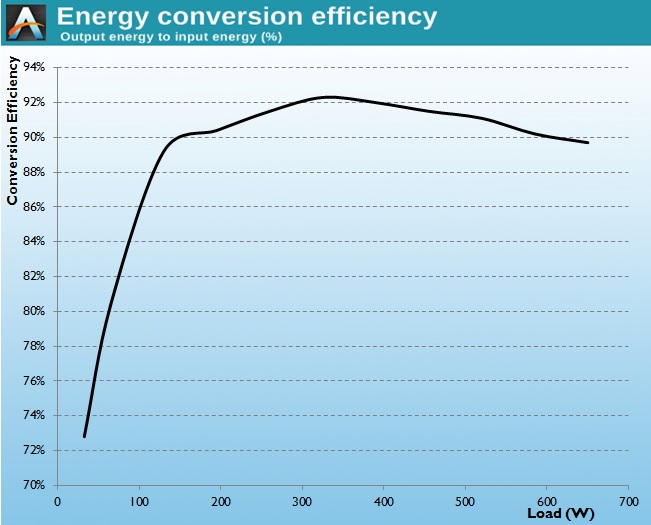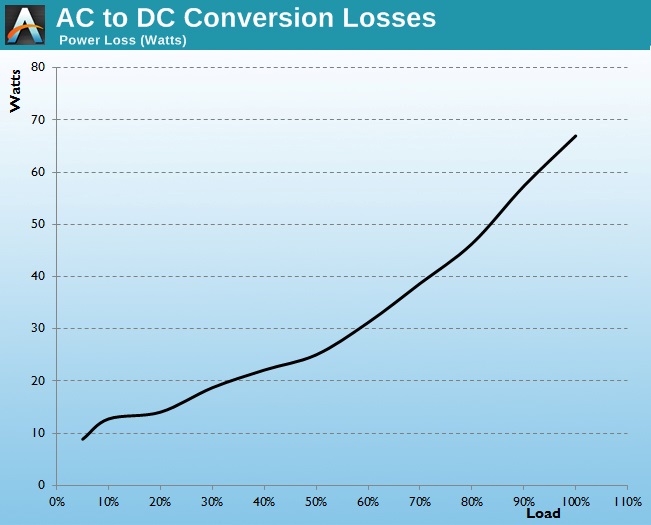 Considering its 80 Plus Gold certification, the performance of the Dark Power Pro 10 650W unit at room temperature is good yet not extraordinary. The average conversion efficiency of the power supply within the nominal load range (20% to 100%) is 90.9%, peaking at 92.3% at 50% load, meeting its 80 Plus Gold certification. It is however worth noting that the efficiency of this PSU plummets when the load is lower than 80 Watts. All PSUs generally are inefficient if the load is below 20% of their rated capacity, but the Dark Power Pro 10 650W is less efficient than most similar products, with its efficiency taking a dive down to 72.5% at 5% load.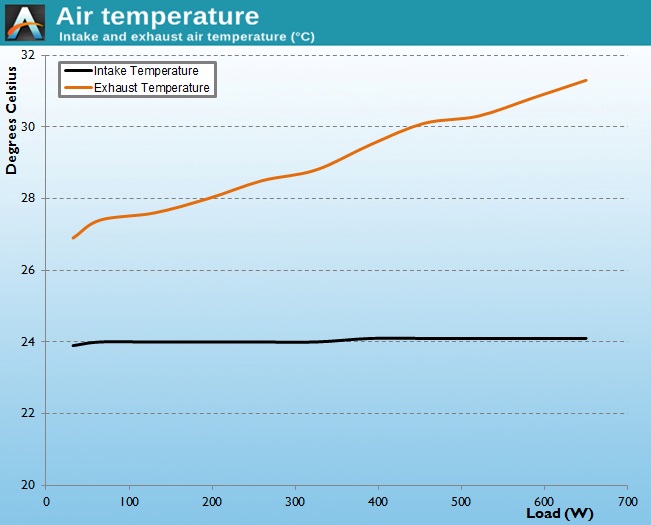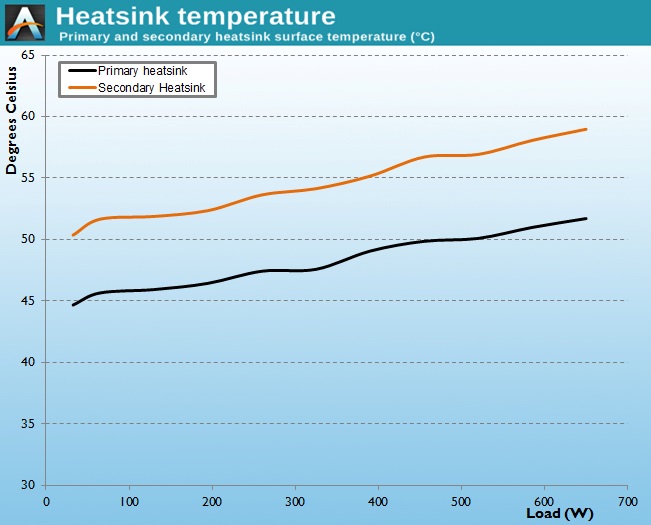 The Dark Power Pro 10 650W is well balanced between cooling performance and acoustics. The SilentWings fan remains quiet at low to medium loads and becomes clearly audible only if the load is greater than 300 Watts. After that point, each increase of the load sacrifices some acoustic comfort, as the fan will gradually speed up in order to cope with the increasing cooling demands.