Dual Actuator HDD
Without much fanfare, Western Digital this week introduced its first dual actuator hard drive, a 20TB drive that is designed to offer SATA SSD-like sequential read/write performance. The Ultrastar DC HS760 drive is meant to increase IOPS-per-terabyte performance for hyperscale cloud datacenters and will compete against Seagate's dual actuator Exos 2X family of HDDs. Meanwhile, Western Digital's offering will also mark the latest deployment of the company's OptiNAND technology. The dual actuator Ultrastar DC HS760 HDD builds upon the company's single actuator Ultrastar DC HC560 drive which uses nine 2.2TB ePMR (energy-assisted perpendicular magnetic recording) platters. But in the case of the HS760, WD adds a second actuator to the drive, essentially splitting it up into two quasi-independent drives with each half having domain over...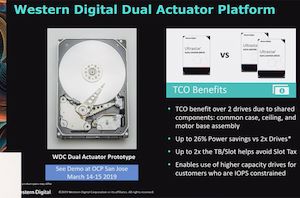 Western Digital has revealed this week that it will demonstrate its first dual-actuator hard drives at next week's OCP summit. Marking the company's first foray into multi-actuator drives, WD...
24
by Anton Shilov on 3/8/2019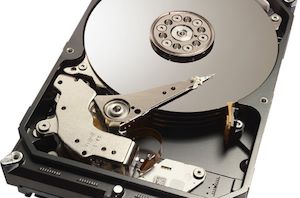 Seagate this week reiterated that the company is on track to launch two crucially important technologies later this calendar year. Firstly, the company plans to start ramping up its...
56
by Anton Shilov on 2/7/2019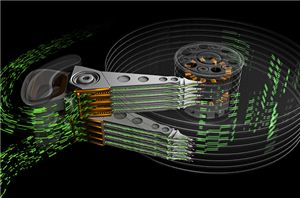 Seagate introduced its new Multi-Actuator Technology (MAT) for hard drives earlier this month. It promises to increase hard drive performance by using two or more sets of actuator arms...
88
by Anton Shilov on 12/29/2017