Hisense
Toshiba on Wednesday announced plans to sell 95% stake in its TV business unit to Hisense Electric for approximately $114 million. The transaction will strengthen Hisense's positions as the world's fourth largest supplier of TV sets after Samsung, LG and TCL. Hisense will continue to use the Toshiba brand for TVs designed and made by the assets it acquires. Under the terms of the agreement, Hisense will pay ¥12.9 billion ($114 million) for 95% of Toshiba Visual Solutions Corp. (TVS), which owns Toshiba's TV-related R&D operations, a portfolio of patents and IP, two factories in Japan, sales, services and other operations. Hisense will also get a license to use the Toshiba brand for a period of 40 years for TVs (and other "visual" products) in...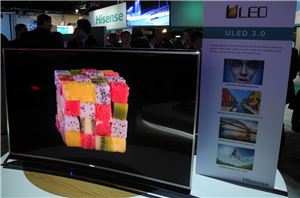 We usually don't cover televisions in detail here at AnandTech. However, the current flux in the market when it comes to 4K displays for HTPCs made CES 2016 an...
18
by Ganesh T S on 1/11/2016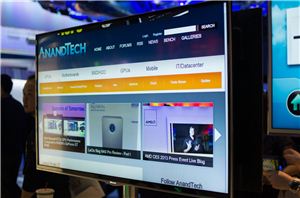 So, Google TV is still happening. Indeed, more players are getting into the game than ever. Hisense is a Chinese OEM/ODM that's seen steady growth in the television market...
10
by Jason Inofuentes on 1/14/2013