iPhone 5C
For years now Apple has followed a rather intelligent waterfall of its products down the pricing stack. With the arrival of every new iPhone, the previous generation gets a $100 discount from its on-contract price, and the generation before that one is offered for free on-contract. In the early days of this strategy, it was a great way to continue to build up the iOS user base without having to compete in the lower margin feature phone space. The strategy worked quite well, but with the latest update Apple is changing their tactic slightly. Meet the iPhone 5c: nearly the same internal hardware as the iPhone 5, but with a new shell.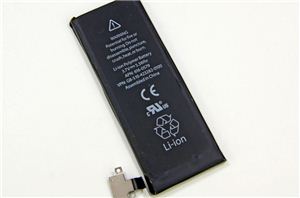 While poking through the FCC documents and piecing together a story on the network band situation for the iPhone 5S and 5C, I remembered that part of a normal...
31
by Brian Klug on 9/12/2013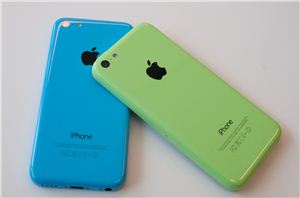 We just spent some time going hands on with the two new iPhones that Apple announced in their town hall event which just wrapped up. The iPhone 5C comes...
54
by Brian Klug on 9/10/2013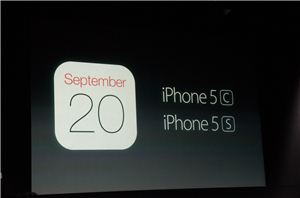 Both the new iPhone 5S and iPhone 5C will be available starting on September 20th in the US. Pre-orders for the 5C begin on the 13th. Check out our full...
5
by Anand Lal Shimpi on 9/10/2013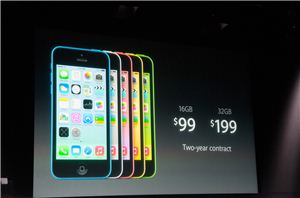 Apple just announced the iPhone 5C. 4-inch Retina Display, A6 SoC, single piece polycarbonate back, 8MP iSight camera and new front facing FaceTime HD camera with 1.9µm pixels. Internally...
16
by Anand Lal Shimpi on 9/10/2013