NVIDIA
Following an extended period of regulatory uncertainly regarding NVIDIA's planned acquisition of Arm, the European Union executive branch, the European Commission, has announced that they have opened up a formal probe into the deal. Citing concerns about competition and the importance of Arm's IP, the Commission has kicked off a 90 day review process for the merger to determine if those concerns are warranted, and thus whether the merger should be modified or blocked entirely. Given the 90 day window, the Commission has until March 15th of 2022 to publish a decision. At a high level, the EC's concerns hinge around the fact that Arm is an IP supplier for both NVIDIA and its competitors. Which has led the EC to be concerned about whether...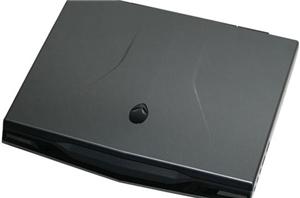 When you think of a gaming notebook what usually comes to mind is a 17" behemoth with a ridiculous paint job and the weight of a small child. ...
47
by Jarred Walton on 3/30/2010
Mobile users that actually use their laptop unplugged for any extended amount of time should absolutely love NVIDIA's Optimus technology. The ASUS N61J pairs a higher spec GT325M GPU...
44
by Jarred Walton on 3/13/2010
The Dell Precision M6500 is what we expect from a mobile workstation: high on quality and low on fluff. It's also very expensive, but the cost of the hardware...
42
by Jarred Walton on 3/9/2010
Next generation products are always better... just look at Star Trek! At least, that's the theory behind the new NVIDIA ION platform, and it looks like the best thing...
35
by Jarred Walton on 3/2/2010
NVIDIA's new Optimus technology is set to change the way we interact with our laptops. The information has been under tight wraps for the past couple of months, but...
49
by Jarred Walton on 2/9/2010