Plugable
Plugable is introducing its Thunderbolt 4 product lineup today, with the TBT4-HUB3C Thunderbolt 4 Hub leading the pack. Joining it are two Thunderbolt 4 cables - the 2m. long TBT4-40G2M, and the 1m. long TBT4-40G1M. Intel had provided detailed updates on Thunderbolt 4 in mid-2020 before releasing it in Tiger Lake-based products. As peak bandwidth (40Gbps) didn't get an upgrade over Thunderbolt 3, many consumers just considered it a branding update. In fact, under the hood, the specifications were being fine-tuned to bring in some features from the USB world. It is these new features that Plugable is focusing on: Hub functionality in addition to the daisy-chaining scheme prevalent in previous Thunderbolt versions Active cables up to 2m in length and supporting up to 40Gbps speeds -...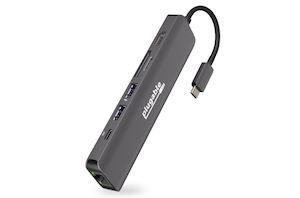 A major issue faced by owners of notebooks and compact SFF PCs such as the NUCs is the paucity of USB ports or even the absence of often-needed functionality...
5
by Ganesh T S on 1/12/2021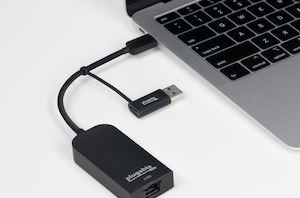 Plugable this week has become the latest peripheral manufacturer to start producing 2.5 Gigabit Ethernet dongles, with the release of their own adapter. Designed to add support for faster...
32
by Anton Shilov on 3/26/2020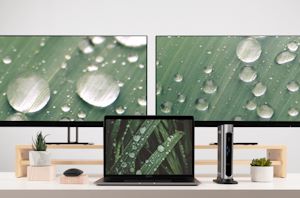 Plugable is introducing three new products at CES 2020, and the most interesting of the three happens to be the Titan Ridge-based TBT3-UDZ Docking Station with a 100W power...
1
by Ganesh T S on 1/7/2020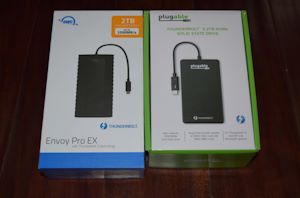 Portable SSDs with NVMe-based internal drives and a Thunderbolt 3 interface are the fastest bus-powered storage devices currently available in the market. We have been following this market since...
20
by Ganesh T S on 11/12/2019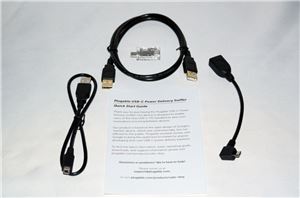 The power consumed by USB peripherals such as flash drives has typically not been much of a concern. However, with OTG support on the rise, mounting external storage via...
20
by Ganesh T S on 3/18/2016