Xe-HPG
Update 11/01: In an additional tweet posted over the weekend by Raja Koduri, the Intel GPU frontman confirmed that Intel will be bringing products based on their Xe-HPG architecture to the server market. We leveraged Xe HP to build developer ecosystem for HPC, AI and Visual cloud. It's being used on-site at Argonne and other customers. We'll have Xe HPG based data center products for visual cloud/AI Inference and Xe HPC based products for HPC/AI Training @intelgraphics pic.twitter.com/iHZa2dMLqd — Raja Koduri (@Rajaontheedge) October 30, 2021 Painting very broad strokes here from a 280 character announcement, it sounds like Intel will take a very similar tack as NVIDIA for their initial generation of products. That means offering Ponte Vecchio (Xe-HPC) for HPC and high performance AI training, while using the...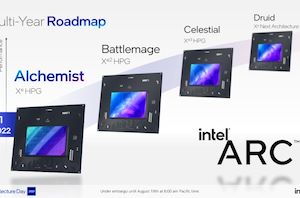 Today is when Intel does its third-quarter 2021 financial disclosures, and there's one little tidbit in the earnings presentation about its upcoming new discrete GPU offerings. The earnings are...
75
by Dr. Ian Cutress on 10/21/2021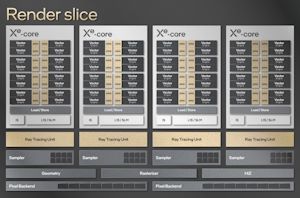 For Intel's 2021 Architecture Day presentations, the yin to the CPU company's traditional yang is GPUs. Intel has spent the last few years preparing to enter the market for...
72
by Ryan Smith on 8/19/2021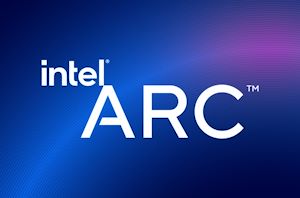 After several months of various teasers, Intel is finally starting to put the band together for their first high-performance discrete GPUs and video cards. This morning the company is...
56
by Ryan Smith on 8/16/2021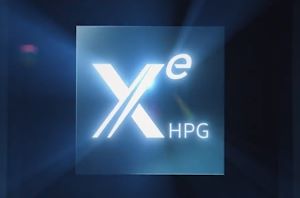 With the launch of their first-iteration Xe-LP architecture now firmly in the proverbial rearview mirror, Intel's GPU division has turned its sights towards its next consumer-focused GPU architecture, Xe-HPG...
50
by Ryan Smith on 3/18/2021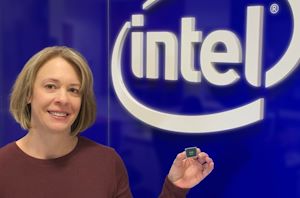 Bringing a new range of hardware to market is not an easy task, even for Intel. The company has an install base of its 'Gen' graphics in hundreds of...
34
by Dr. Ian Cutress on 11/11/2020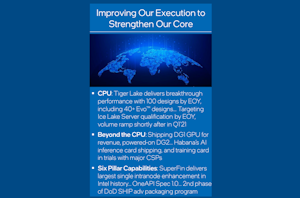 Alongside today's profitable-but-uneasy earnings report from Intel, the company's earnings presentation also offered a short update on the status of their discrete GPUs. As of today, Intel's DG1 GPU...
50
by Ryan Smith on 10/22/2020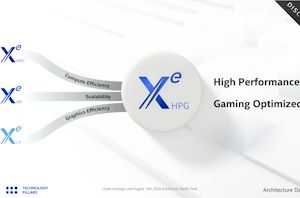 Among the many announcements in today's Intel Architecture Day, Intel is also offering a major update to their GPU roadmap over the next 24 months. The Xe family, already...
39
by Ryan Smith on 8/13/2020