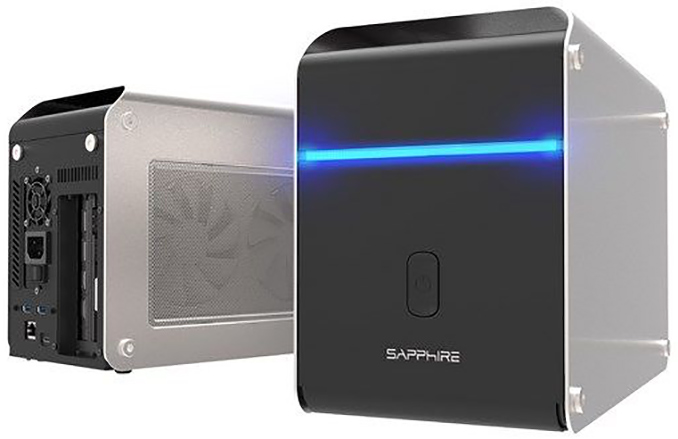 Sapphire has started sales of its external Thunderbolt 3 enclosure for video cards. The GearBox TB3 eGFX box can accommodate a high-end graphics card and also offers additional USB 3.0 Type-A and GbE ports. It is noteworthy that the box costs less than competing offerings and Sapphire also offers it with bundled graphics cards.
Sapphire is a bit late to the eGFX party as most of leading suppliers of graphics cards have already released their Thunderbolt 3 eGFX boxes. However by no means is Sapphire cutting corners here. Being equipped with a 500 W custom power supply, the GearBox Thunderbolt 3 eGFX expansion chassis can accommodate full-length double-wide graphics cards up to 266 mm long, and a max power consumption of 300 W. Technically it can support even NVIDIA's latest TITAN RTX graphics card if needed, as it has two 8-pin PCIe power connectors.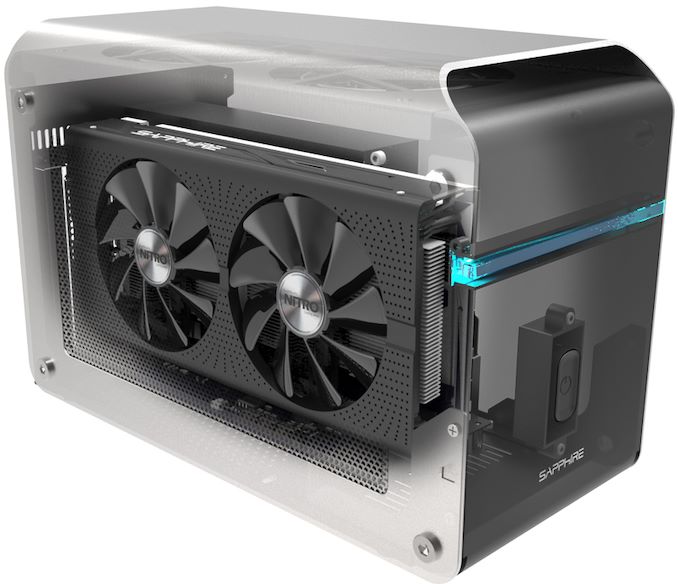 The GearBox TB3 eGFX box can deliver up to 60 W of power to the host laptop over a TB3 interface, and provides a GbE connection as well as two USB 3.0 Type-A ports, which essentially means that the product can be used as an expansion dock for contemporary laptops.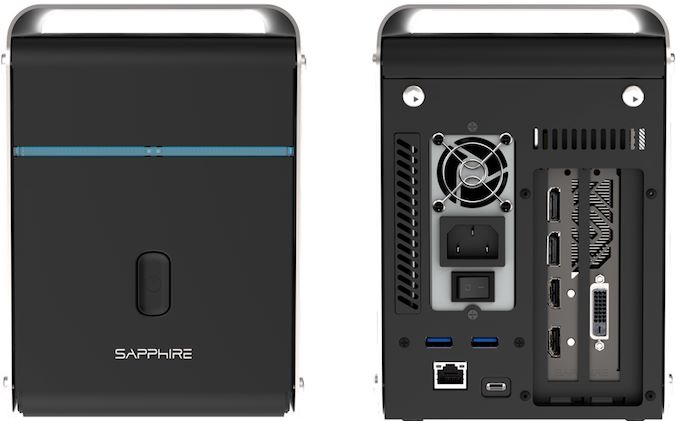 The design of Sapphire's GearBox somewhat resembles that of Apple's Mac Pro desktops from 2000s, yet it is evident that the chassis is considerably smaller. Meanwhile, the box has a blue LED on the front to emphasize its own color. The enclosure has its own dual-fan cooling system, which assists cooling system of the graphics card.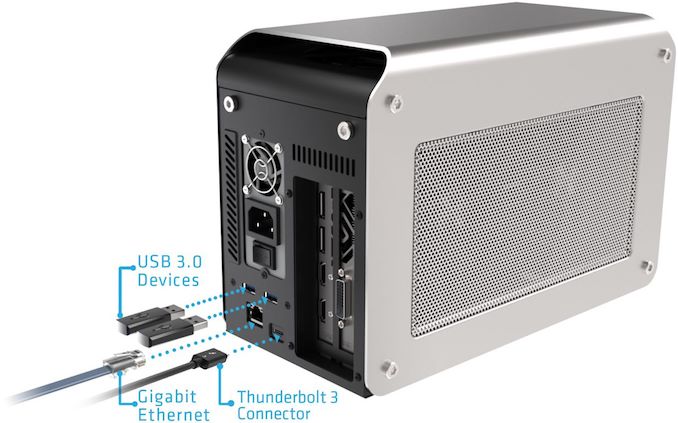 Sapphire's GearBox Thunderbolt 3 eGFX expansion chassis is now available from Amazon at $259, which is below its MSRP of $339. The box is also available with bundled Sapphire Nitro+ Radeon RX 580 and Sapphire Pulse Radeon RX 580 graphics cards for $538 – $578.
Related Reading:
Source: Sapphire