System Performance
Following our Snapdragon 855 device overview, we should be relatively familiar with how the Xiaomi Mi9 performs. The chipset is by now a very well known component and various devices with the silicon will only ever differ by the software stack implementation by the vendor.
In Xiaomi's case in the Mi9, I didn't see anything particularly standing out for the phone, performing quite well but also not particularly distinguishing itself as being among the best nor worst performers amongst its Snapdragon 855 siblings.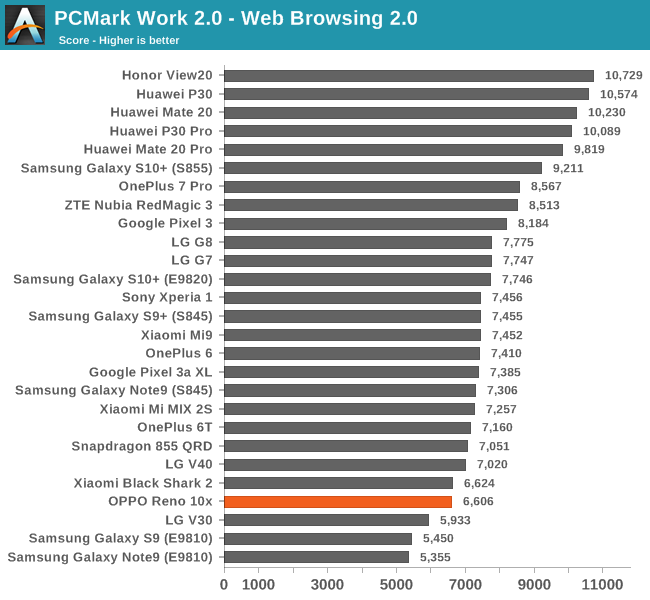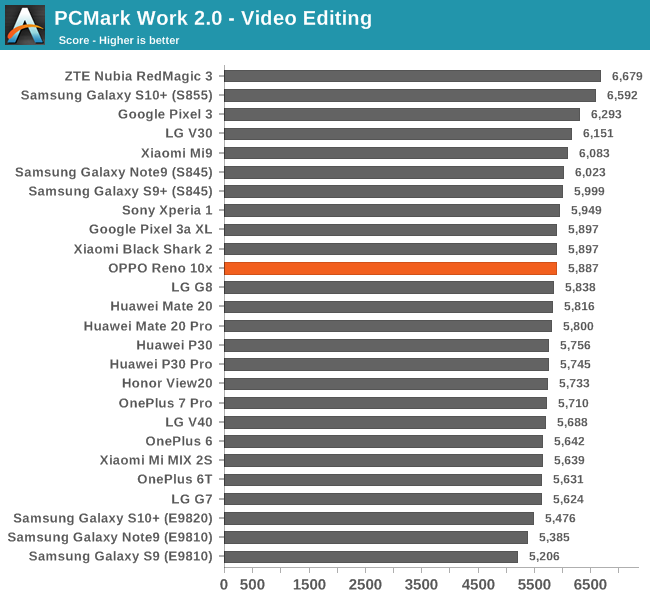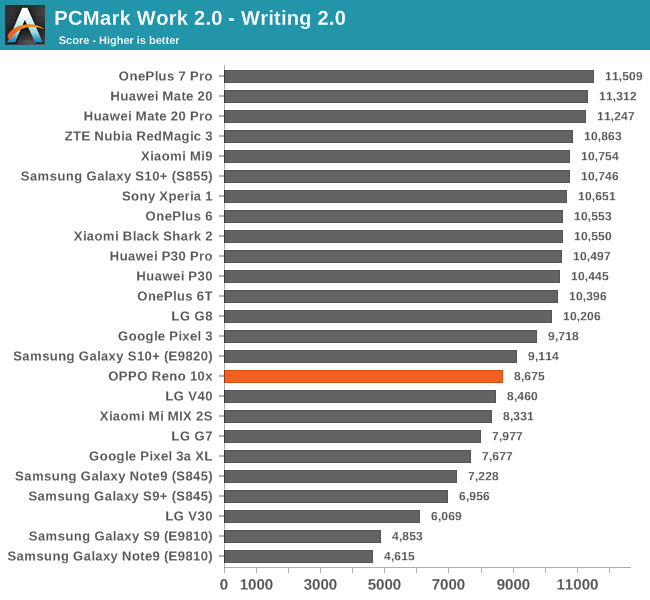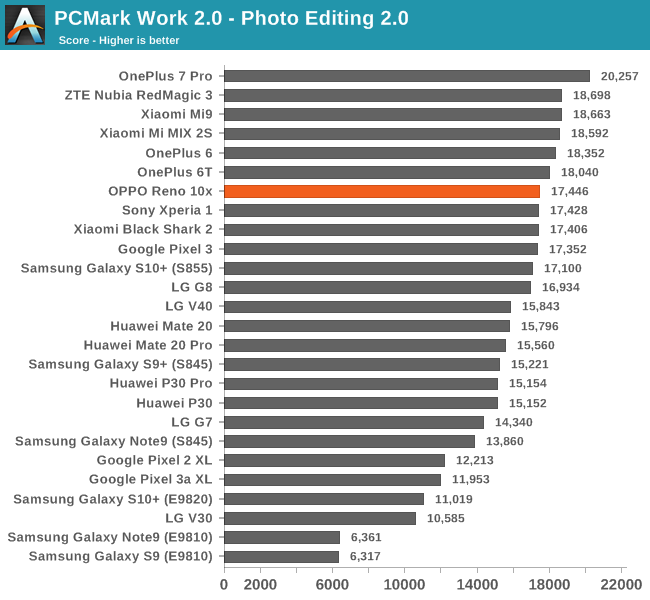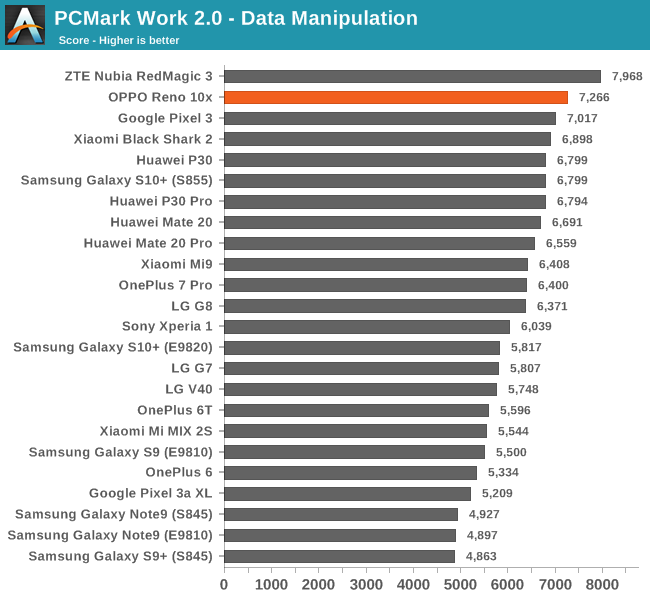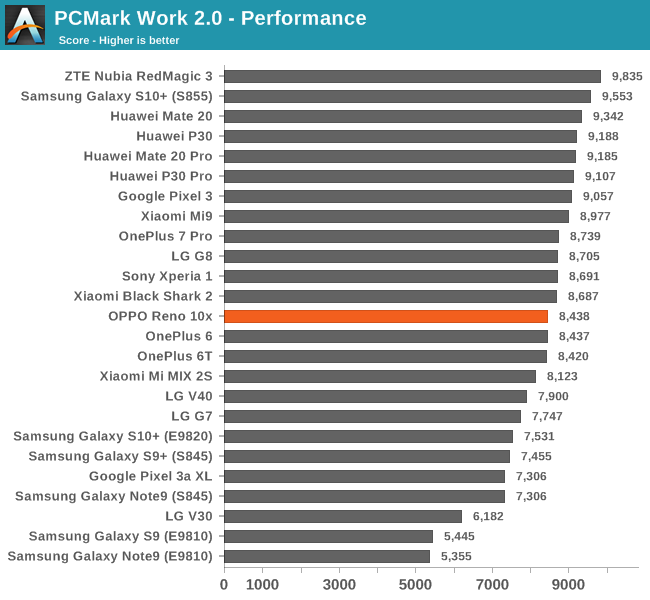 Unfortunately, in the default mode in PCMark, the Reno 10x didn't quite keep up with some other Snapdragon 855 devices, ending with actually some of the worst scores amongst its competition, something particularly visible in the web browsing and writing sub-tests. Here it looks like Oppo chose to tune the software quite conservatively compared to other vendors.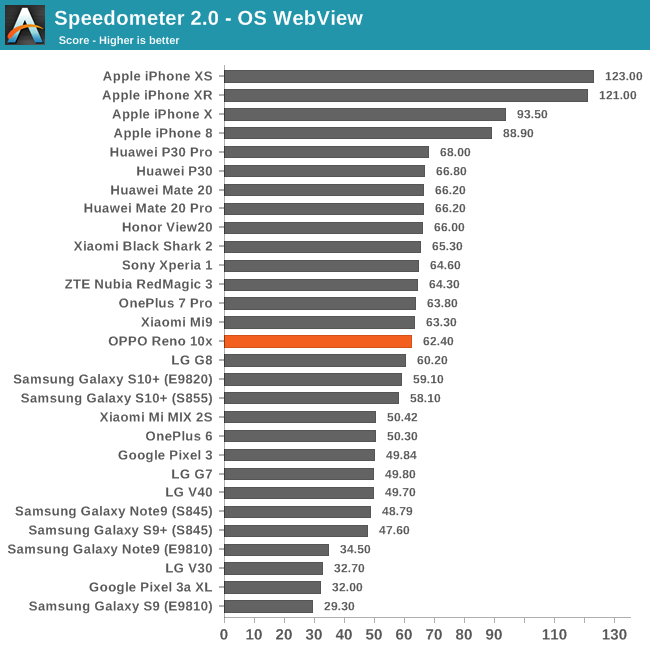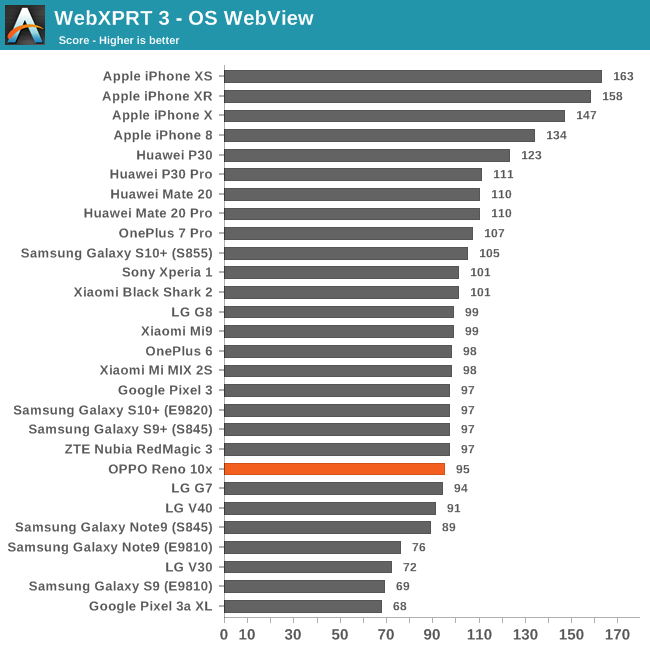 In the JS browser performance tests, we also find that the Reno 10x lands amongst the lower performance devices, although the absolute differences here are more minor.
In my subjective experience with the phone, it's again much like on other Snapdragon 855 phones: Whilst the Oppo does feel ever so slightly slower than other flagship devices, the difference isn't all that big and it's still a plenty fast phone. I suppose it's a balance Oppo chose to make in order to improve the battery efficiency of the phone, which we'll get back to in a later section.