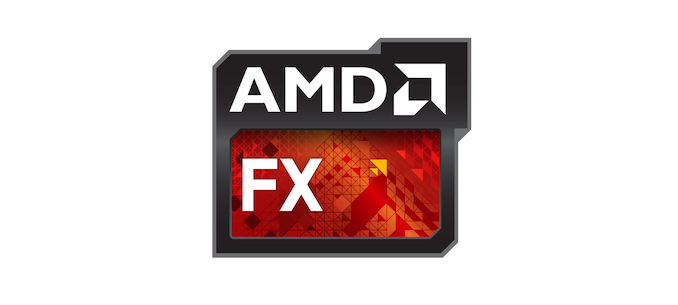 AMD this month has agreed to pay compensation that totals $12.1 million to users who purchased FX-8000/9000 CPUs via its website or in the state of California. The case comes down to AMD advertising these processors as having 8 cores, and the claim that a shared FPU unit within a 'dual core' module does not constitute an actual core of performance similar to a separate core/FPU unit. Users who qualify for the compensation are estimated to recieve in the region on $35, depending on the exact uptake, and no one person can claim more than $7500.
AMD's Bulldozer microarchitecture used 'dual-core modules' containing two independent ALUs and a shared FPU. AMD believed that such design allowed it to call its FX-8000 and FX-9000 series processors as the industry's first eight-core desktop CPUs, yet the latter were quite often behind their quad-core rivals from Intel in terms of performance. As a result, a group of people from California filed a class action suit that accused AMD of false advertising back in 2015.

In early 2019, the Northern District Court of California sided with the plaintiffs and ruled that AMD's FX-8120, FX-8150, FX-8320, FX-8350, FX-8370, FX-9370, and FX-9590 processors were incorrectly advertised as having eight cores. On August 23, the court published the class action settlement agreement under which AMD agreed to pay plaintiffs and the settlement class a compensation.
Under the terms of the deal, AMD has to create a $12.1 million settlement fund that will cover compensations to the end users, attorney fees, and settlement administration fees. The Class Counsel agreed to limit its petition for attorneys' fees and reimbursement of expenses to no more than 30% of the fund, or $3.630 million, whereas the costs of settlement administration will be between $350,000 and $700,000. As a result, the pot to share between the actual purchasers of AMD's select FX processors will be between $7.77 million and $8.12 million.
Purchasers entitled for up to $7500 total, have a confirmed purchase(s), and to have purched one of the processors while living in California or from AMD's website. It is noteworthy that people who bought AMD's FX-8000E series CPUs with reduced power consumption are not eligible to get a reimbursement, and neither are people who purchased AMD's six-core and quad-core FX-6000 and FX-4000 products.
It is hard to estimate how much money will each owner of AMD's FX-8120, FX-8150, FX-8320, FX-8350, FX-8370, FX-9370, and FX-9590 processors will get, but considering the fact the settlement is limited to select CPUs and residents of California and those from AMD.com, actual sums may be quite sizeable. Should the actual value per unit be over $300, this will be subject to court approval.
AMD and the Settlement Administrator are order to crease a website at www.AMDCPUSettlement.com that should include the ability to file claim forms online. At press time, the website was offline, but it should be up shortly. We are awaiting AMD's official press release on the matter.
Update:
AMD has given an official comment on the result:
"AMD is pleased to have reached a settlement of this lawsuit. While we believe the allegations are without merit, we also believe that eliminating the distraction and settling the litigation is in our best interest."
Related Reading
Sources: PACER, The Register (click through for document filing)