Performance Metrics
The BIS-6922 review unit's i7-3720QM has the HD4000 GPU inside, and its performance with respect to HTPC metrics is quite well known. Given the target market of the system, we will not comment on its HTPC capabilities any further in this review. Instead, we just present benchmark numbers from our standard test suite for low power desktops / industrial PCs. Note that some of the benchmarks are pretty recent (such as x264 v5.0 and 3D Mark 2013). Loaner samples haven't been tested with these new benchmarks. Therefore, the list of PCs in each graph are not the same.
Windows Experience Index:
Similar to the Aletuia Relia, the BIS-6922 also scores 6.6 in the Windows Experience Index. It is primarily held back by the performance of the HD4000 GPU. On deeper analysis, we find that the Intel SSD 330 scores lower in the primary disk category compared to the Relia's Crucial mSATA SSD.

The SSD is easily swappable if the user desires, and Habey is also pretty flexible in responding to particular customer requirements with respect to various components. That said, the Intel SSD 330 is definitely good enough for casual desktop use. Most industrial PC applications are not disk-intensive, so the SSD 330 at default is not a bad choice for the BIS-6922.
Futuremark Benchmarks: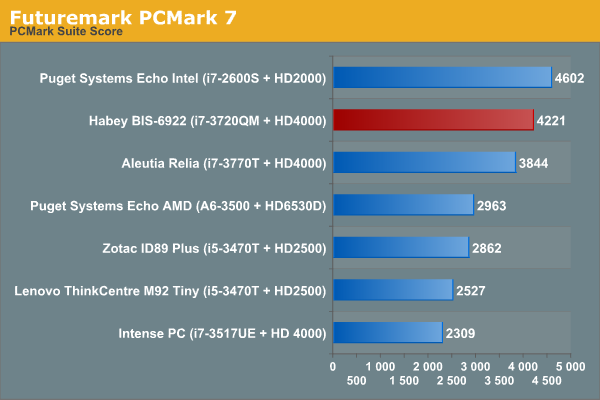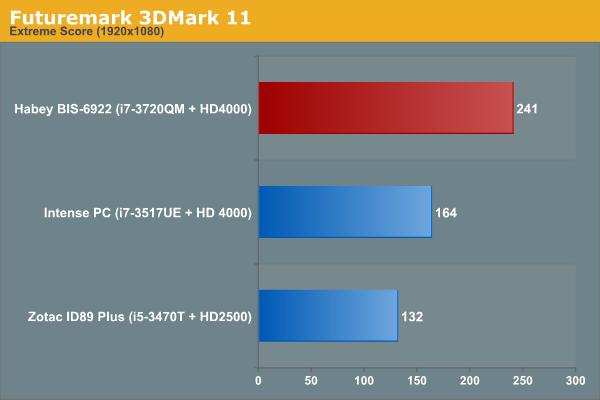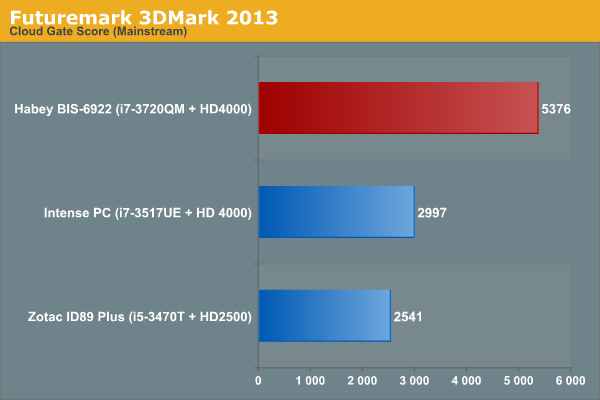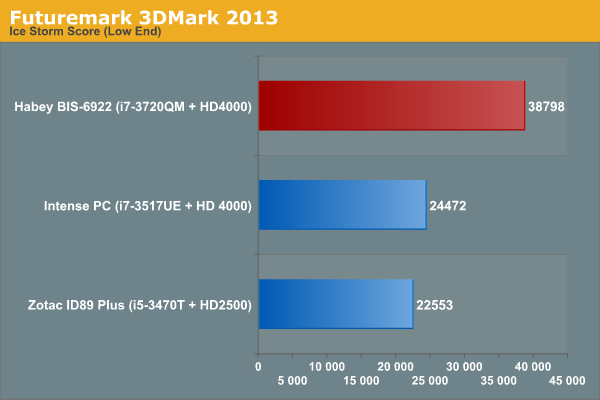 Miscellaneous Benchmarks: