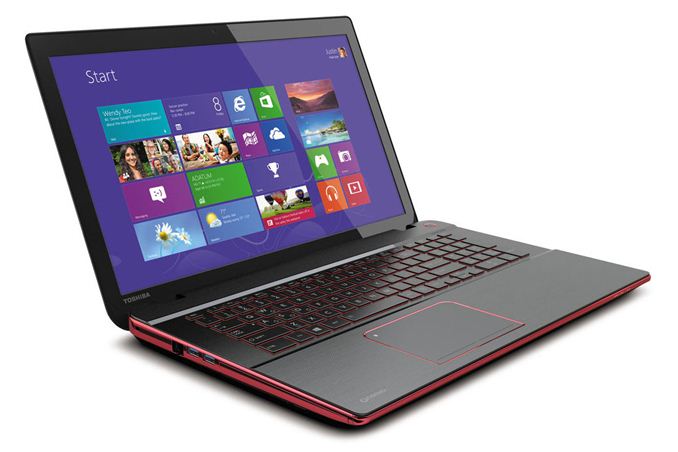 We regularly get asked for opinions on what product is "best" for a certain use case. Naturally, what makes a product perfect for one user may not matter much at all to someone else. Recently I was asked for advice on gaming laptops, and as this is a common question it seemed a perfect fit for another "best xyz" guide. The Haswell and Richland launches are now behind us, supply of the new processors is sufficient, and we've also got a variety of new GPUs to consider. What's the best gaming laptop your money can buy today? First you'll need to decide just how much of your stash you're willing to part with, and then you need to weigh other factors like size, performance, and features. Here's the short overview of where we see the market right now.
Budget Gaming Laptops
Defining "budget" for a gaming laptop can be tricky, but for our purposes we're going to use a wider than normal range of $500 to $800. The reason for the gap is so that we can cover laptops that meet the bare minimum performance level we deem necessary for gaming, while at the same time giving us a chance to look at various higher performance alternatives. Compromise is going to be a major factor in selecting a budget gaming laptop, unfortunately – you're just not going to find something with good performance and a good screen at this price point.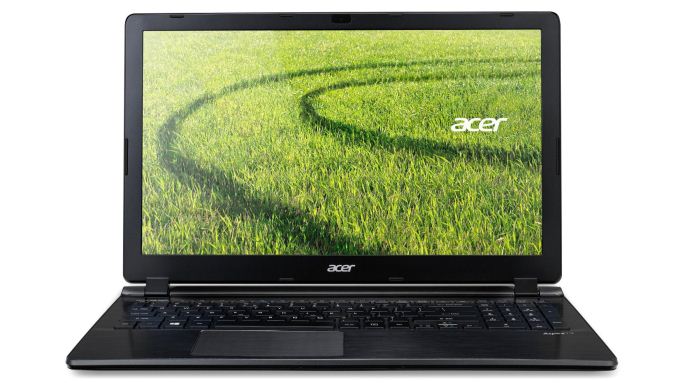 If you simply can't afford to spend a lot of money, you're going to be best served by an AMD Richland APU right now. Kaveri should provide a decent bump in performance when it ships later this year (possibly early next year), but for now the Richland (aka Trinity 2.0) APUs offer a reasonable balance of performance at very low prices. Newegg has two laptops right now with the A10 APU, the Lenovo G505s ($550) and the Acer V5-552-X418 ($540).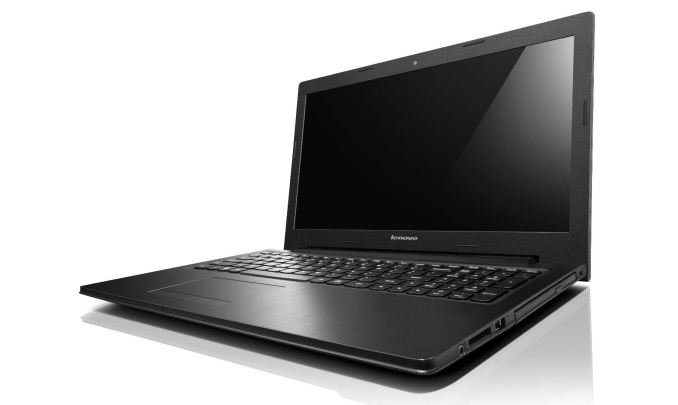 Specs are very close: both have 6GB RAM, 15.6" 1366x768 LCD, and Windows 8 64-bit; Acer doesn't include an optical drive and uses the A10-5750M with a 500GB HDD while Lenovo includes a DVDRW and uses the A10-5757M with a 1TB HDD. Considering the Lenovo only costs $10 more, that might seem like an easy choice, but the Acer tips the scales at 4.4 pounds compared the Lenovo's 5.3 pounds. Acer also includes Gigabit Ethernet and Lenovo goes with 100Mb Ethernet; battery life should be similar, though Lenovo rates the G505s at 5 hours vs. 4.5 hours on the Acer V5. You can get an idea of the level of performance offered by the Richland iGPU with our MSI GX60 numbers, but you should see better performance from these laptops as they have dual-channel RAM.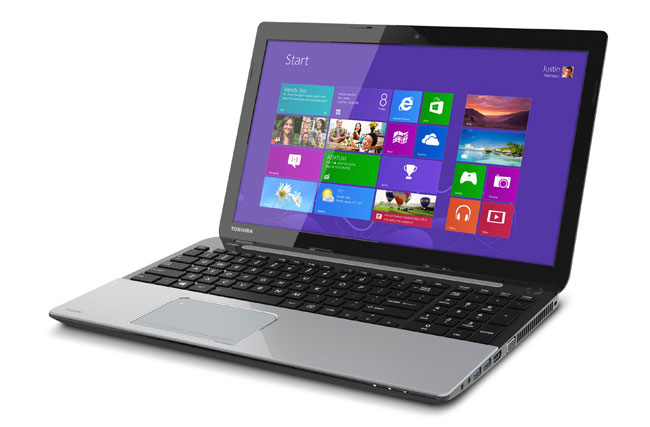 So what can you get for a bit more money? I'll be frank: I'm simply not interested in dealing with AMD's Enduro Technology on laptops right now; yes, it's better than it was a year ago, but my experience is that Optimus is simply far more mature. That eliminates quite a few potential laptops when we look at the faster budget gaming laptops, but one laptop in particular is priced so competitively that it's basically impossible to look at anything else. Toshiba's Satellite L55-A5278 ($640) uses a last generation Ivy Bridge ULV processor, the i5-3337U, but performance is still acceptable.
The more important element is the GPU, and for that you get the GeForce GT 740M 2GB DDR3, basically a higher clocked version of the GT 640M/645M/650M from last year. That should be plenty fast for gaming at the native 1366x768 at Medium to High detail, though the 4GB system RAM is perhaps a bit limiting. Thankfully, there are two SO-DIMM slots, so you can upgrade pretty easily to 8GB or even 16GB RAM if needed. Don't expect too much battery life from the 43Wh battery – around 3-5 hours of non-gaming use I'd estimate. As for performance, we haven't personally benchmarked the GT 740M DDR3, but you can expect 25-75% better gaming performance than the AMD iGPU in most situations.
Midrange Gaming Laptops
For midrange gaming, our price target moves up to $1000-$1500; yes, that's a large range again, but we've got a few options to cover and the only remaining category is the $2000+ laptops. For midrange gaming laptops, it really depends on what you're after – do you want good performance at 1080p with High/Max settings, are you okay with Medium settings at 1080p, and are you willing to accept a lesser display if it means better performance? While there are several qualifying laptops for this category, I want a good display if I'm spending over $1000. Ultimately, in the midrange category there are two ways to go and three laptops I'd choose between. For size and battery life considerations I'd go with the Acer V7-482PG, but for pure performance I'd go for the Clevo W230ST or Alienware 14. Here's the short overview.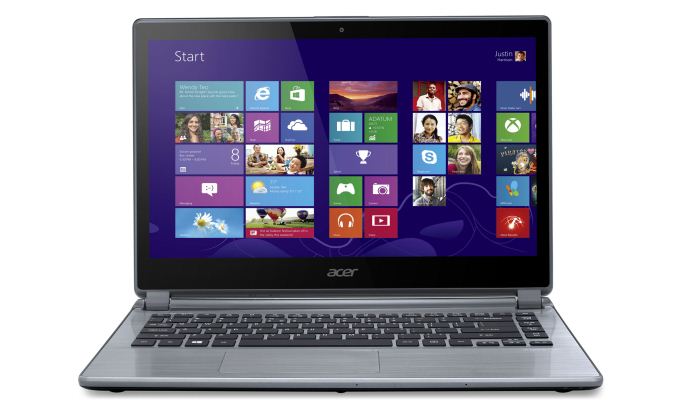 I'm done with the review of Acer's V7-482PG, and you can see the performance results in Mobile Bench already (the review should go live over the weekend). The use of a GT 750M DDR3 GPU makes it slower than the MSI GE40 and Razer Blade 14 (not that the Blade is even close to being in the "midrange" price target), but the V7 is built well and more importantly it has a good display. The result is a nice balance of portable and performant, but it might not be fast enough for some gamers. The Acer V7 also has a touchscreen (not that I care – fingerprints, yuck!), which certainly adds to the overall cost. Right now you can pick up the V7-482PG for $1300.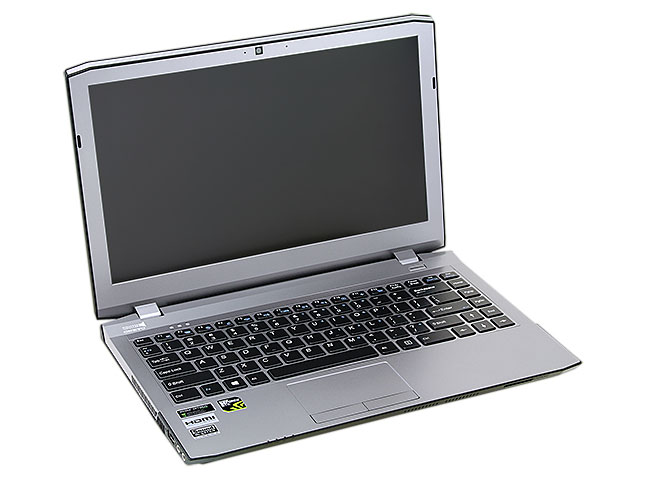 Personally, I usually want to hit NVIDIA's GTX level of GPUs for gaming purposes, so I want a bit more oomph than the V7. As noted, the LCD issues remove the MSI GE40 and Blade 14 from contention, which leaves me with a few other choices. Clevo has their W230ST that's a 13.3" laptop with GTX 765M with a good 1080p display, but I don't know about battery life – often not a strong point for Clevo in my experience. Still, performance from the quad-core i7-4700MQ will certainly be a lot higher than the i7-4500U in the Acer V7, and likewise the GTX 765M will easily beat the GT 750M. Pricing is relatively close as well – I configured a system at AVADirect with a 250GB Samsung 840 SSD and 802.11ac WiFi for $1368, though there are plenty of other Clevo vendors out there (see the table below). It's a thicker laptop and it weighs a bit more than the Acer (4.6 pounds compared to 4.3), and don't be fooled by the "12-inch" classification either; it's only 1cm narrower and shallower than the 14" V7. But the added thickness allows it to cool a lot more computer, which is a reasonable compromise.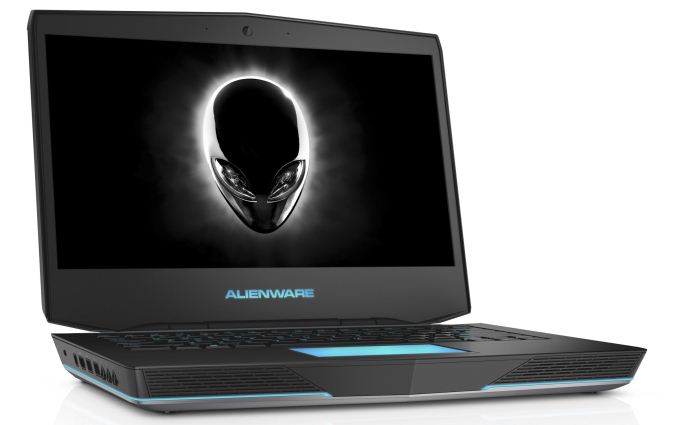 Alienware's 14 is another option, and pricing is also competitive (depending on specs); I'd start with the $1300 build with its 1080p display and then upgrade to the GTX 765M, bringing the total to $1450 – it's more expensive, but there are those that prefer the Alienware styling. The Alienware 14 is also the heaviest of the three midrange laptops discussed so far, tipping the scales at 6.1 pounds, and it's almost twice as thick as the Acer (but only slightly thicker than the Clevo). Also: colored backlighting on the keyboard, so you can add your own personal flare. I just wish the SSD upgrades at Dell were priced more reasonably, but you could definitely do worse than the Alienware 14.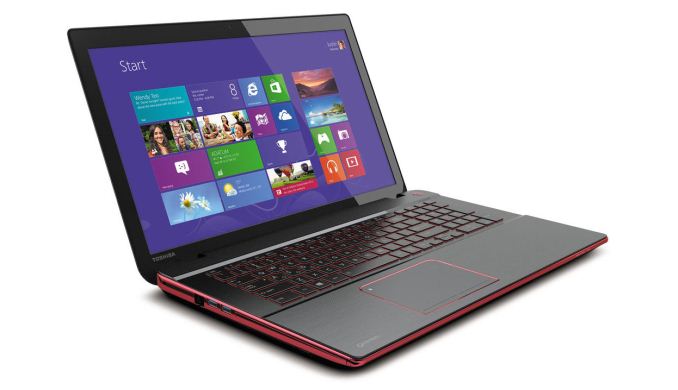 But what about a larger, higher performance "midrange" gaming notebook? Looking around, the best balance of price, features, and performance right now looks to be the Toshiba Qosmio X75-A7295 ($1417). It's a 17.3" screen and weighs 7.6 pounds (plus a 1.9 pound power brick), and the 47Wh battery is on the small side for such a large chassis. Despite the size, the i7-4700MQ and GTX 770M will provide a decent step up in gaming performance from laptops with the GTX 765M, as you increase the number of shaders as well as the width of the memory bus – on paper, the GTX 770M has about 20% more computational power than the 765M with 50% more memory bandwidth. If you want as much gaming performance as you can get for a reasonable price, the X75 gets our current recommendation. Some of the High-End notebooks we'll get to next can also be equipped with a GTX 770M for under $1500, though, so if you're not keen on Toshiba's design take a look below.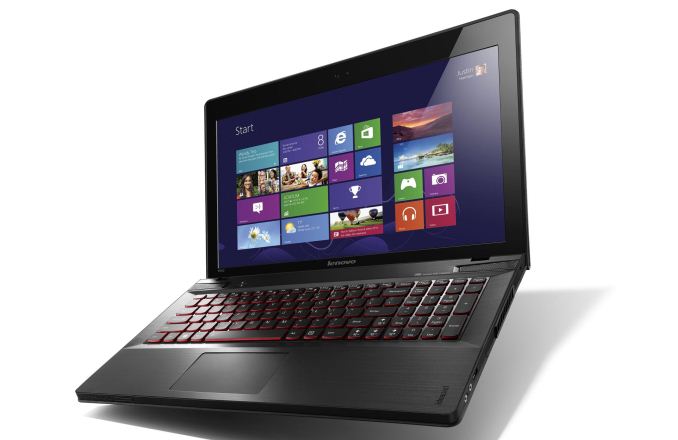 Another option that's actually under $1000 is the Lenovo Y500, with SLI GT 650M. Like the Toshiba, this is a larger, heavier notebook, but it definitely packs a lot of hardware. I'm not really a fan of SLI on laptops, and battery life will take a major hit on the Y500 as it doesn't support Optimus, but for the price you get an awful lot of gaming performance. The newer model Y510p upgrades the CPU to an i7-4700MQ and gives you SLI GT 750M for $1050. Other than the size, battery life, and the vagaries of SLI, the Y500 series is a fine option for a gaming notebook, with performance that will generally rival the GTX 770M for less money. The Y410p is also worthy of a look; currently on sale for $829 with a 1600x900 LCD and GT 750M, it has faster than the V7 in a slightly heavier chassis.
High-End Gaming Notebooks
At the high-end of the mobile gaming market, I'm going to skip rehashing the upgraded AW14, and for $2000+ there's really only one GPU I'm looking for: NVIDIA's GTX 780M. I actually have some interesting data that I need to get out at some point regarding the 780M, but the short summary is that you can end up CPU limited by the i7-4700MQ in some games, so you might want to look at a faster CPU like the i7-4900MQ. There are several different notebooks that support the GTX 780M, and they're all going to be very expensive as well as very fast. What makes one notebook better than another at this price is often highly subjective – some like Alienware's 17 aesthetic, others prefer the MSI GT70, and still others are more concerned with getting a good keyboard layout (which is also highly subjective). Here's a short (and probably very incomplete) list of the notebooks and resellers with the GTX 780M:
GeForce GTX 780M Notebooks
Laptop Model
Where to Buy?
Price Range
Alienware 17
Amazon, Dell
$2150-$3700+
Alienware 18
Amazon, Dell
$3364-$5150+
Clevo P150SM/P157SM
AVADirect, CyberPowerPC, Eurocom, Mythlogic, Sager, XoticPC, etc.
$1650-$5000+
Clevo P170SM/P177SM
AVADirect, Eurocom, Mythlogic, Sager, XoticPC, etc.
$1650-$5000+
Clevo P370SM/P375SM
AVADirect, Eurocom, Mythlogic, Sager, XoticPC, etc.
$2400-$6000+
Clevo P570WM
AVADirect, Eurocom, Mythlogic, Sager, XoticPC, etc.
$2800-$6000+
MSI GT60
Amazon, AVADirect, iBUYPOWER, Newegg
$1650-$5000+
MSI GT70
Amazon, AVADirect, CyberPowerPC, iBUYPOWER, Newegg
$1750-$5000+
I'll cut straight to the chase and simply state that I'm not going to recommend the SLI/CrossFire notebooks; performance can be higher than a single GPU, sure, but the cost and size factors make these simply too unwieldy in my experience. I'd rather have a more moderate system and not have to deal with SLI/CF, not to mention getting at least reasonable battery life. That leaves basically five core notebooks, with the Clevo and MSI basically coming in Large and Extra Large sizes that are generally similar. Let's first talk about component choices, though.
You can get a reasonable configuration from most of the Clevo/MSI resellers without spending too much money (relatively speaking); my general recommendation is i7-4800MQ (the 4700MQ is usually fast enough, but there are times where you'll hit CPU bottlenecks in some games), GTX 780M of course, 8GB RAM (or 16GB if you want a bit more), and then either a single large 480/512GB SSD (mSATA if you want to keep the 2.5" slots available) or a smaller 120-256GB SSD for the OS and apps and a large HDD. Throw in 802.11ac when available and you're usually looking at a final price of $2000-$2500, depending mostly on your choice of storage. On the other hand, if you want to max out the CPU with the i7-4930MX and include gobs of RAM and SSD storage, you can typically hit $4000 or more, but that's mostly just being silly.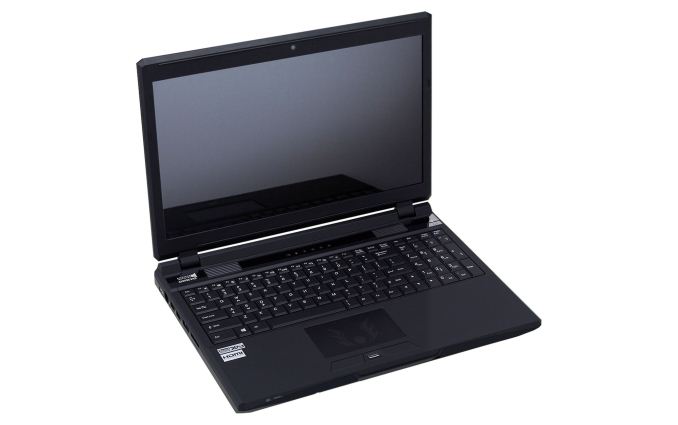 Starting with my overall pick of the group, I think Clevo is the most reasonable choice this round, at least for the price. The dual cooling fans are better at dealing with the heat of the 780M and Haswell CPUs, which is one of our concerns with the MSI notebooks. Make no mistake: these are big, bulky notebooks, and battery life isn't going to be the greatest, but they're built reasonably well. I've also got the Mythlogic Clevo P157SM (Pollux 1613) review nearly complete, and one of the nice options from Mythlogic is that if you don't like the standard Clevo keyboard, they install essentially the MSI keyboard instead – neither keyboard is perfect, so you basically get to pick your poison. There is one major issue I have with the latest Clevo notebooks, however: the Sentelic touchpads are terrible. But since you're gaming, you'll be using a mouse, right? (Sadly, it's still a pain for when you're not gaming and just using the integrated touchpad.)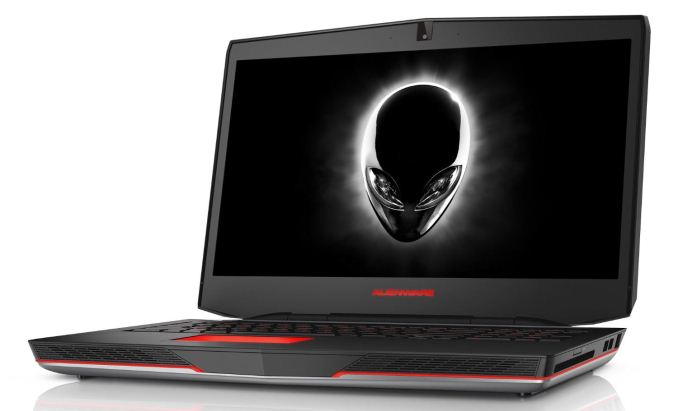 The next option is the Alienware 17, and in many ways this might be the better notebook, early issues with the GPU throttling at more than 77C in Optimus mode notwithstanding. It has all of the same general features that you'll find on the Clevo and MSI notebooks, only it costs more. The lowest price for a GTX 780M build currently showing up at Dell is a rather insane $3700 – the other configurations currently max out at GTX 770M. Thankfully, you can find pre-built models at Amazon for far more reasonable prices; $2150 will get you i7-4700MQ, 16GB RAM, GTX 780M, and a 750GB HDD (so you'll want to add your own SSD). A more expensive $2634 model will get you i7-4800MQ and a 120GB OS/boot SSD thrown into the mix, but I'd rather have a 256GB SSD so adding that on your own is the better way to go.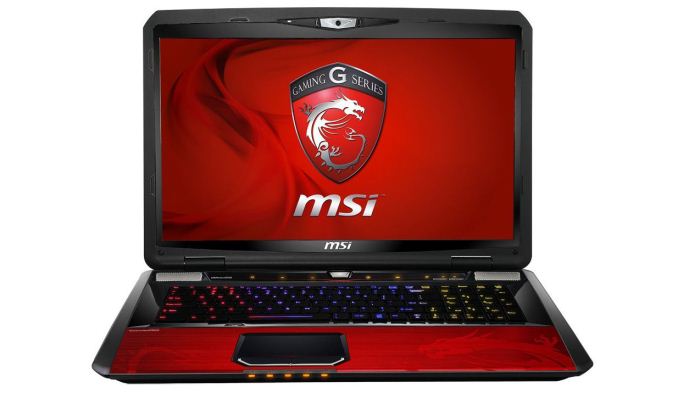 That leaves us with the MSI offerings, the GT60 and GT70. While the MSI GT70 is definitely in the hunt as far as performance goes, I wish it had a second fan/heatsink to help with cooling. NVIDIA sent us a couple loaner GT70 notebooks, one with i7-4700MQ and one with i7-4930MX, allowing us to investigate performance scaling in games with the GTX 780M. The short summary is that several of the games we benchmark in our notebook reviews show 10-20% performance increases with the faster CPU. The bad news is that I was able to replicate Dustin's 95C+ load temperatures on both configurations, which is higher than I'm comfortable with. They're not totally out of consideration, but at this price I wouldn't want a new notebook already running that hot; add in some dust accumulation over the coming year and I am concerned about what might happen. (For comparison, the Clevo P157SM stayed under 80C in similar testing; a 15C difference is reason enough to go with Clevo over MSI this round.)
Of course, the GTX 780M isn't actually required for a good gaming experience; the GTX 770M has fewer cores than the previous generation 680M, but it runs them at a higher clock; it's generally going to be a step down from the 680M and yet still sufficient for 1080p gaming with most of the details cranked up. You can shave off more than $300 from the price of the above notebooks if you configure them with a GTX 770M, and if you're sticking with the i7-4700MQ it may be a better fit overall. There are also several other laptops with the 770M that are worth considering, namely the ASUS G750JX and Toshiba Qosmio X75. Aesthetically I don't know that they're any better than the other options already discussed, but you can get the G750JW with a 256GB SSD and 1TB HDD for $1900, or the Qosmio X75-A7295 mentioned above.
Closing Thoughts
If you can't tell, sorting through the currently available "gaming laptops", there's not a single one that stands clearly above the rest. All have potential things they do well, and all have potential concerns, be it thermal, aesthetic, performance, keyboard, screen, etc. It ends up being a question of choosing where you want to compromise, not to mention the price. I've tried to sort through the best currently available options, and quite possibly I missed one or two alternatives. If you've got a favorite I didn't mention above (or if you know of a sale currently applicable to any gaming notebook that would make it a good option), let us know in the comments.