Driven to its maximum level, the VUE27D can produce over 450 cd/m2 of brightness with a white screen. Even if you are working in a very bright office or have a window behind you, this should be enough. Cranked way up you can hide most reflections that might appear. The lowest level is 111 cd/m2 which isn't quite the 80 cd/m2 I like to see but isn't bad.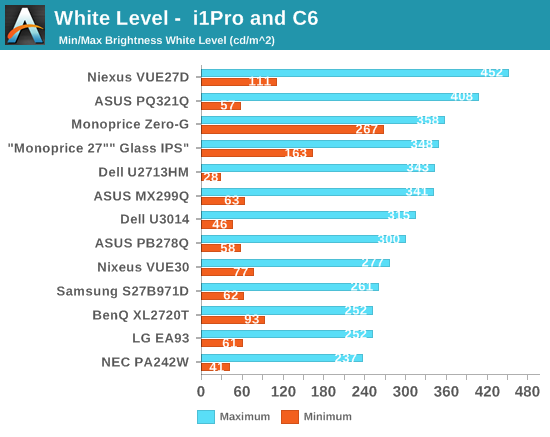 The black levels are very good for the white levels. We see 0.451 cd/m2 at maximum and only 0.111 cd/m2 at minimum. Given our white levels, these are very good results.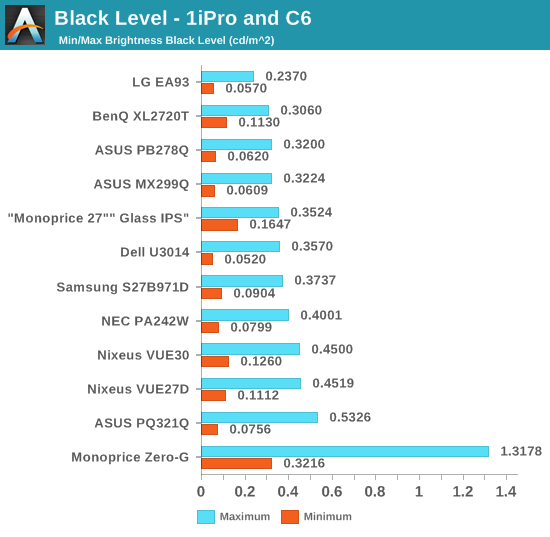 The combination of white and black levels gives us a contrast ratio of 1000:1. This is very good for an IPS panel and the level that I look for in a monitor today. The difference in contrast at maximum and minimum brightness is really nothing at all, so you can get this contrast performance at any brightness level you select.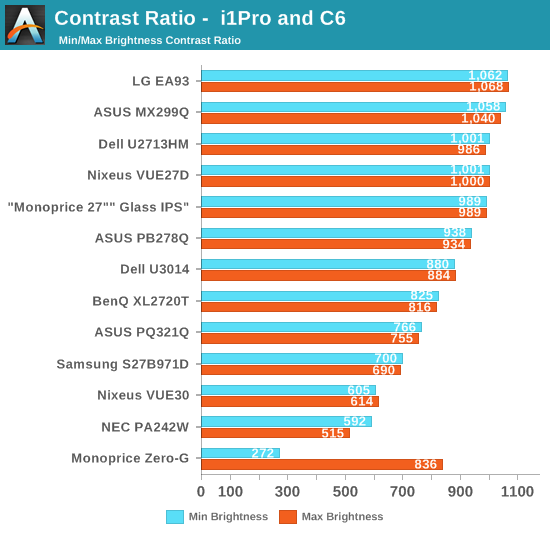 For an LED-backlit IPS panel, these numbers overall are quite good. The Nixeus is very bright, but also has a very nice contrast ratio. It will have plenty of pop for images and movies.