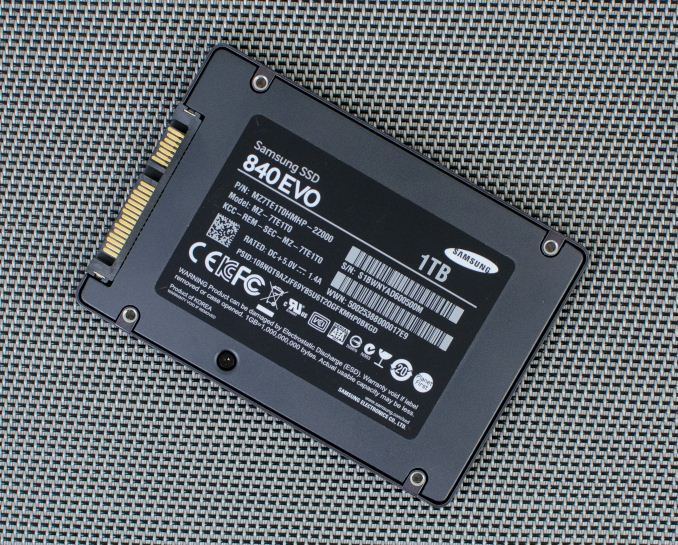 During the last couple of weeks, numerous reports of Samsung SSD 840 and 840 EVO having low read performance have surfaced around the Internet. The most extensive one is probably a forum thread over at Overclock.net, which was started about month ago and currently has over 600 replies. For those who are not aware of the issue, there is a bug in the 840 EVO that causes the read performance of old blocks of data to drop dramatically like the HD Tach graph below illustrates. The odd part is that the bug only seems to affect LBAs that have old data (>1 month) associated with them because freshly written data will read at full speed, which also explains why the issue was not discovered until now.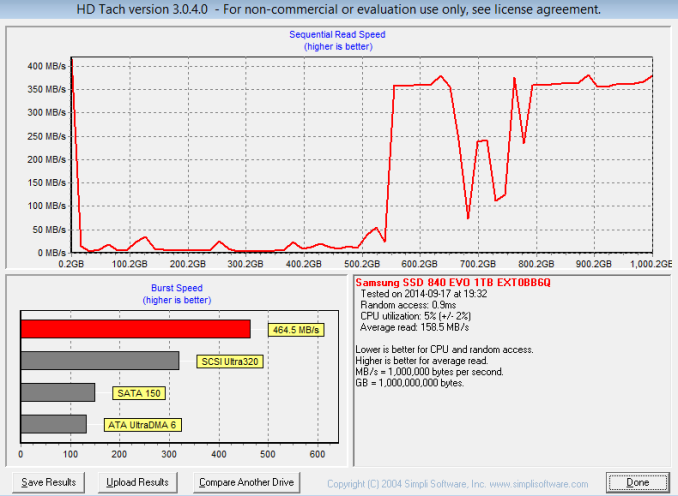 Source: @p_combe
I just got off the phone with Samsung and the good news is that they are aware of the problem and have presumably found the source of it. The engineers are now working on an updated firmware to fix the bug and as soon as the fix has been validated, the new firmware will be distributed to end-users. Unfortunately there is no ETA for the fix, but obviously it is in Samsung's best interest to provide it as soon as possible.
Update 9/27: Samsung just shed some light on the timeline and the fixed firmware is scheduled to be released to the public on October 15th.
I do not have any further details about the nature of the bug at this point, but we will be getting more details early next week, so stay tuned. It is a good sign that Samsung acknowledges the bug and that a fix is in the works, but for now I would advise against buying the 840 EVO until there is a resolution for the issue.