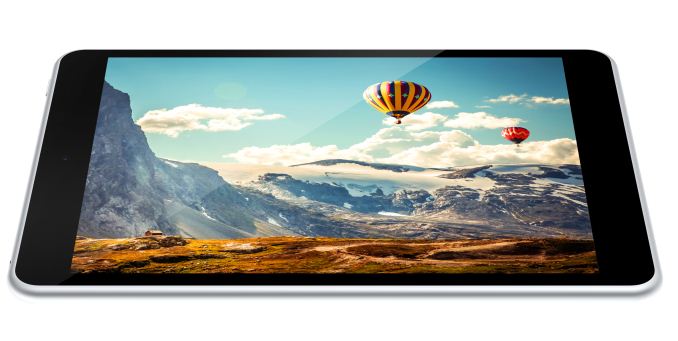 Since selling their mobile device division to Microsoft, much contemplation has been had over the future of Nokia. As it slowly turns out, their future is not all that different from the past. Except perhaps that there's a lot more Android in Nokia's future.
As part of the Slush 2014 conference, Nokia has announced their next consumer gadget, a new tablet going by the name Nokia N1. Measuring at 7.9" diagonal, powered by an Intel CPU, and running Android Lollipop, the N1 is Nokia's first tablet since selling their mobile device division.
From a design perspective I'm not sure there's anything to call the N1 other than an unabashed duplicate of the iPad Mini. Built out of a single piece of aluminum, the N1 incorporates the iPad's 7.9" diagonal size and many of its stylings, including curves, button placements, and even the location of the headphone jack. Short of the iPad's home button, at first glance you would be hard pressed to tell the N1 and iPad Mini apart.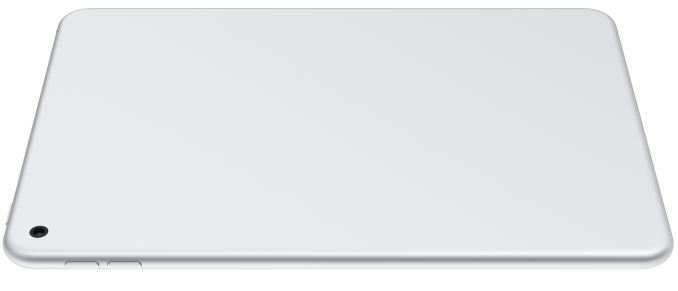 In any case, while in many ways Nokia is looking to learn from the masters here, the N1's design does have some elements that set it apart (and ahead) of the iPad Mini and similar tablets. Nokia has been able to drive the tablet to just 6.9mm thick and 318g heavy – thinner and lighter than any iPad Mini. Meanwhile the display has been fully laminated, with Nokia eliminating any kind of air gap between the display panel and the cover glass.
In terms of technical specifications Nokia is tapping Intel's Atom Z3580 to power the device. Z3580 includes a quad-core Silvermont processor running at 2.3Ghz, along with an Imagination PowerVR G6430 running at 533MHz. Paired with the processor is 2GB of LPDDR3-1600, Bluetooth 4.0, and 802.11ac WiFi. Meanwhile the 7.9" 4:3 IPS display is 2048x1536 pixels, once again identical to the retina iPad Mini. Powering the device will be an 18.5Whr battery.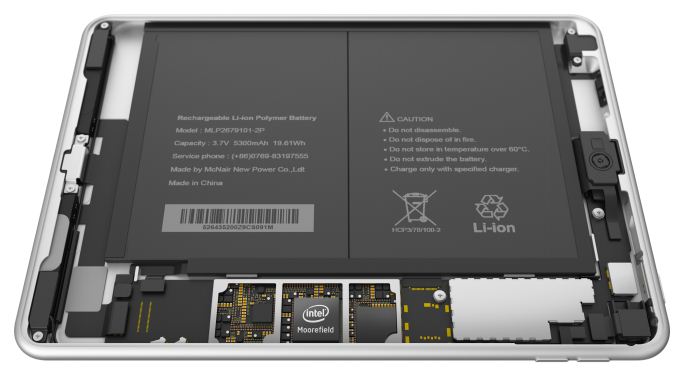 Tablet Specificaiton Comparison
Nokia N1
iPad Mini 3
NVIDIA SHIELD Tablet
SoC
Intel Atom Z3580
Apple A7

Tegra K1

CPU
4x Silvermont @ 2.3Ghz
2x Cyclone @ 1.3GHz
4x Cortex A15r3 @ 2.2GHz
GPU
PowerVR G6430 @ 533MHz
PowerVR G6430
Kepler (1 SMX)
RAM
2GB LPDDR3-1600
1GB LPDDR3

2GB DDR3L-1866

NAND
32GB NAND (eMMC 5.0)
16GB/64GB/128GB NAND

16GB/32GB NAND + microSD

Display
7.9" 2048 x 1536 IPS LCD
7.9" 2048 x 1536 IPS LCD
8" 1920 x 1200 IPS LCD
Dimensions
200.7 x 138.6 x 6.9mm, 318 grams
200 x 134.7 x 7.5mm, 331 grams

221 x 126 x 9.2mm, 390 grams

Camera
8MP Rear Camera
5MP FFC
5MP Rear Camera
1.2MP FFC
5MP Rear Camera
5MP FFC
Battery

5300 mAh, 3.7V chemistry (19.61 Whr)

23.8Whr

5197 mAh, 3.8V chemistry (19.75 Whr)

OS
Android 5.0 +
Nokia Z Launcher
iOS 8
Android 4.4.2
Connectivity
802.11a/b/g/n/ac + BT 4.0, USB Type-C (USB 2.0)
802.11a/b/g/n + BT 4.0, Lightning (USB 2.0)
2x2 802.11a/b/g/n + BT 4.0, USB2.0, mini HDMI 1.4a
Price
$249 (32GB)
$399 (16GB)
$499 (64GB)
$299 (16GB/WiFi)
$399 (32GB/LTE)
One notable first here, Nokia is utilizing the new USB Type-C connector for the tablet, and not entirely in the way we'd expect. With the Type-C connector serving as Nokia's analogue to Apple's Lightning, Nokia is using what they call a "Micro-USB 2.0 with a Type-C reversible connector" setup, which means that while this is a Type-C connector it is only wired up for USB 2.0 and not USB 3.0. Given the design goals of the Type-C connector, we expect this will be the first of many such mobile devices to make use of it in the coming months.

Vision for the N1 will be provided by a pair of cameras on the front and back. The rear camera is an 8MP camera with autofocus and is capable of recording video at 1080p. Meanwhile the smaller front camera is 5MP and utilizes fixed focus. Finally, the tablet comes in a single storage configuration of 32GB, with Nokia's NAND driven through eMMC 5.0.
On the software side of matters, the N1 will run a semi-customized version of Android Loliipop. In this case Nokia has made only a handful of changes, primarily replacing the standard Android launcher with their newly released Z Launcher.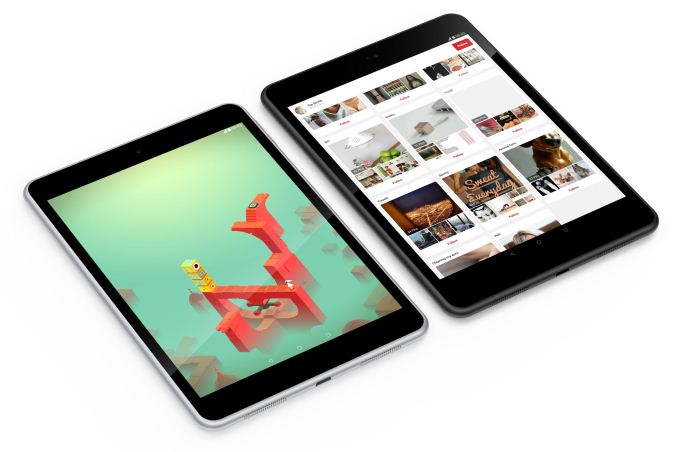 Finally, while the N1 is a Nokia branded product, Nokia is calling special attention to their manufacturing arrangement with tablet partner Foxconn. As part of Nokia's development strategy, the industrial design, IP, and Z Launcher software are being licensed to Foxconn for the production of the tablet. Foxconn in turn basically assumes all further responsibilities for the product, including business execution, engineering, and support, in many ways making this a Foxconn tablet with Nokia software and branding.
No doubt due in part to this reason, the N1 will be launching first in China before coming to other regions. Nokia's official announcement states that it will be launching in China in Q1'15 for the equivalent of $249 USD (before taxes) with no further markets announced at this time. Meanwhile BGR is reporting that it is expected to launch in China after Chinese New Year, with further releases in Russia and parts of Europe in the following months. To that end there are no currently announced plans to bring the N1 to North America, though at this stage by no means does it mean that the N1 won't come at a later date.
Source: Nokia