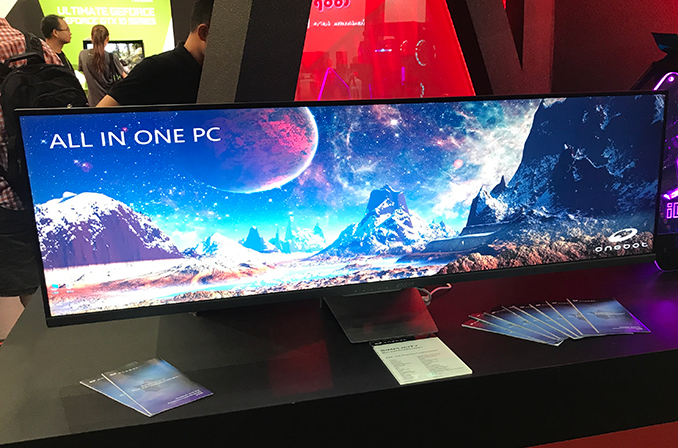 Colorful is showing off its prototype of an all-in-one computer with a 49-inch display. At present, the system is closer to a proof-of-concept than a real product, but if the company finds that there is enough interest in such a PC, an AIO featuring an ultrawide LCD will be released commercially.
The Colorful Onebot S49 AIO PC is based on a standard (presumably Mini-ITX, but there is no formal confirmation for that) motherboard powered by Intel's Core i7-7700 processor accompanied by NVIDIA's GeForce GTX 1060 GPU, 16 GD of DDR4 memory and a 256 GB M.2 SSD. As expected, the system features all the connectivity options that a modern PC is supposed to have, including a GbE port, 802.11n Wi-Fi, four USB 3.0 Type-A ports, two USB 2.0 headers, an HDMI connector and so on.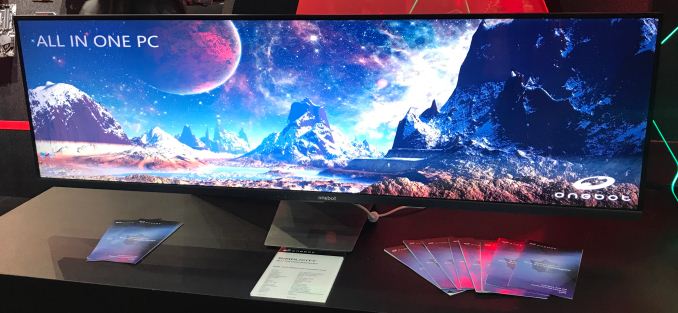 The key feature of the Colorful S49 is, of course, its 49-inch monitor featuring a 32:9 aspect ratio, 3840×1080 resolution, and a 144 Hz refresh rate. This panel is made by Samsung (again, not confirmed officially) and along with it, the company supplies a scaler that supports AMD's FreeSync. However, because Colorful is a loyal partner of NVIDIA, the AIO PC does not support FreeSync, whereas NVIDIA's G-Sync is not supported by the scaler (at least right now).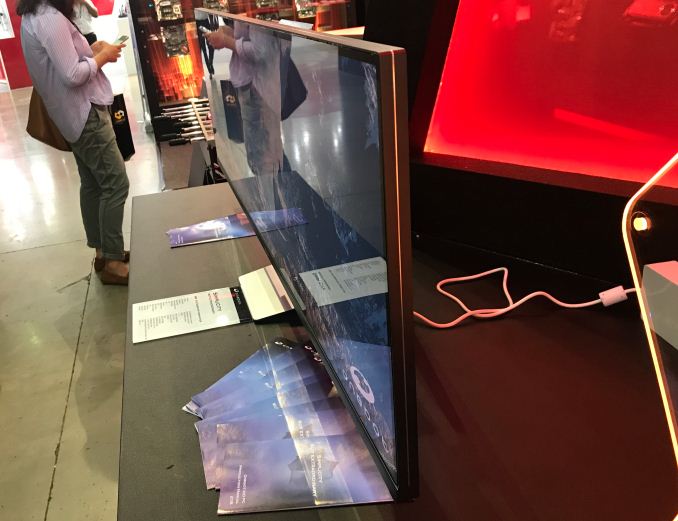 The Colorful S49 clearly looks impressive. At present this is the only AIO system in the world that has a 49-inch screen. Colorful clearly positions the product as a solution for gamers, but it will be equally good for users of multi-display setups used for productivity applications.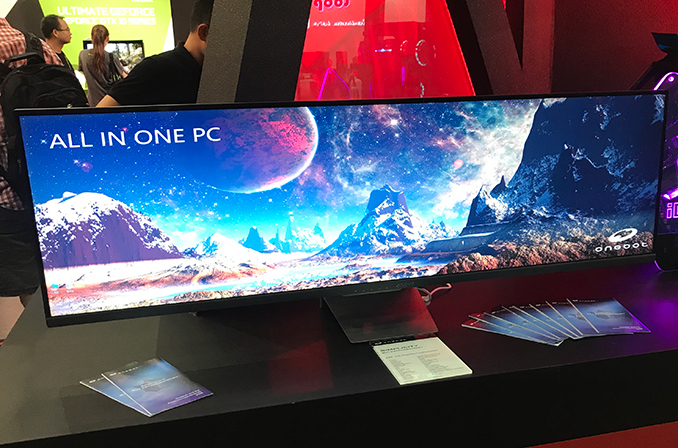 As already noted, the Colorful S49 will hardly make it to the market, at least not in the Western countries, in its current form. If the company actually decides to produce it, it will likely upgrade the CPU and ensure that the platform has up-to-date communication capabilities, such as 802.11ac Wi-Fi, USB Type-C and so on.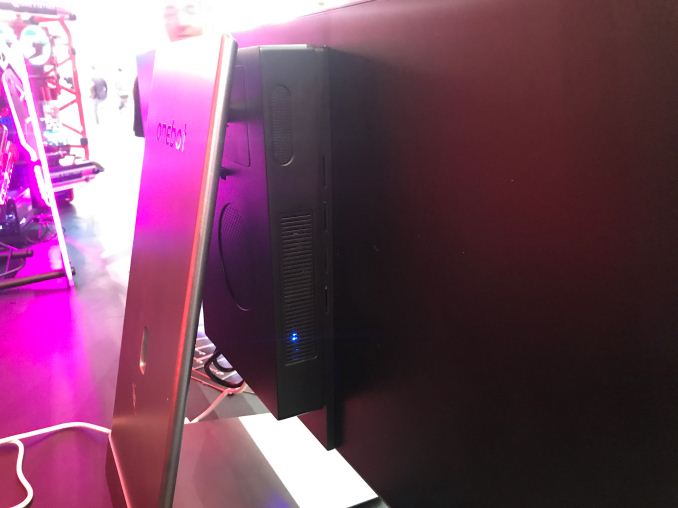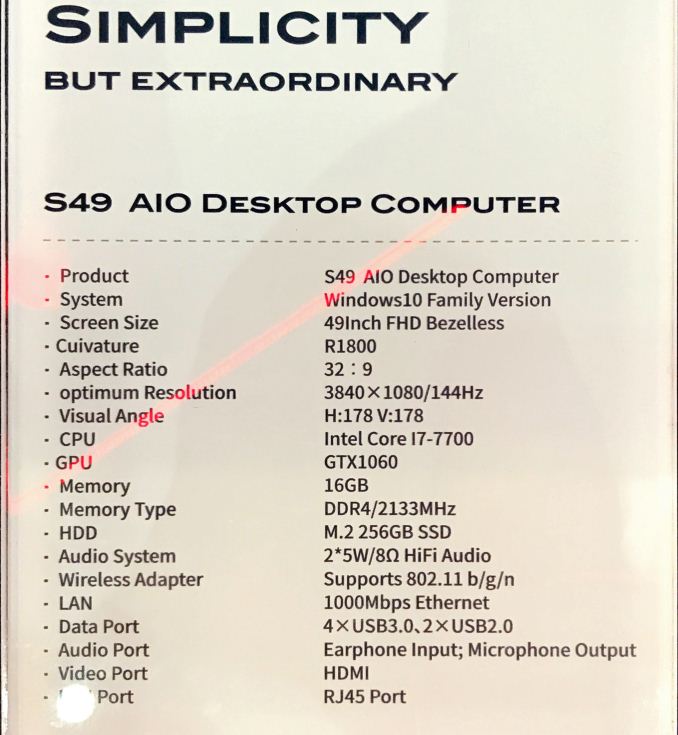 Want to keep up to date with all of our Computex 2018 Coverage?

Laptops

Hardware

Chips
Follow AnandTech's breaking news here!