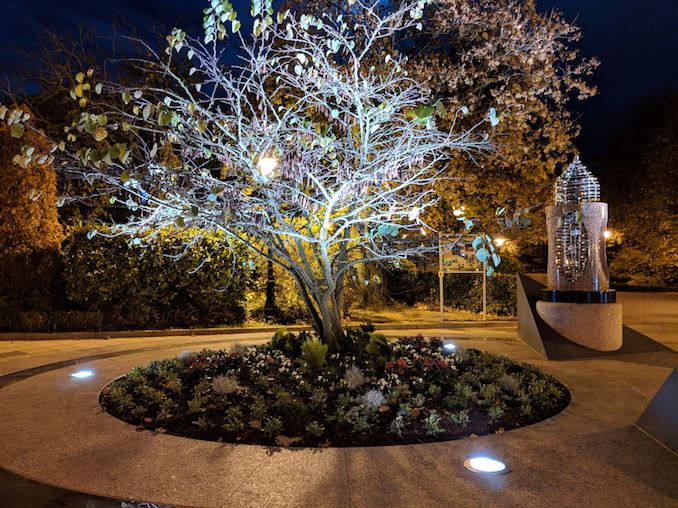 Google on Wednesday began to roll out its Night Sight low-light computational photography technology to its Pixel-branded smartphones. The technology is designed to improve the quality of low-light photos, though with one significant caveat: it cannot handle moving objects.
As noted on our recent Pixel 3 smartphone review, one big thing brought by the latest generation of Google's handsets is computational photography, which currently supports two modes to improve the picture quality of still pictures: Super Res Zoom, and Night Sight. As the names imply, the first one promises to introduce a superior zoom, whereas the second one enhances lighting. Both algorithms capture multiple temporally different images by the same sensor, then blend them and apply a special filter to either increase the spatial resolution or image exposure (without adding noise). Since the algorithms capture multiple pictures in burst mode, when something in the frame is moving, the Night Sight mode produces a motion blur effect on the picture rather than improve quality.
Despite its limitation, in our testing we saw that Night Sight brought rather dramatic enhancements to still images, to the point where flash lighting might not be needed for low-light conditions (think museums, for example, where flash photography is either prohibited or makes no sense because items are covered by glass).
Google's Night Sight mode will be initially available only on the company's own Pixel handsets (all generations). Though Google may end up having to play a game of cat & mouse, as ROM hackers have been able to modify imaging applications to get it working on third-party phones as well.
Related Reading:
Source: Google