Lenovo on Wednesday introduced its first servers based on AMD's EPYC 7002-series 'Rome' processors, which offer up to 64 cores and 128 PCIe 4.0 lanes. The single-socket ThinkSystem SR635 and SR655 machines are designed for a wide variety of applications, including analytics, HPC, virtualized environments and scale-out software-defined storage.

Lenovo's ThinkSystem SR635 is a 1U server featuring 16 DDR4 DIMMs supporting up to 1 TB of memory using 64 GB RDIMMs, 16 2.5-inch NVMe drives (or four 3.5-inch drives), M.2 boot drives three PCIe 4.0 x16 slots (for three single-wide graphics cards), one PCIe x8 slot, one OCP mezzanine slot, and other I/O capabilities.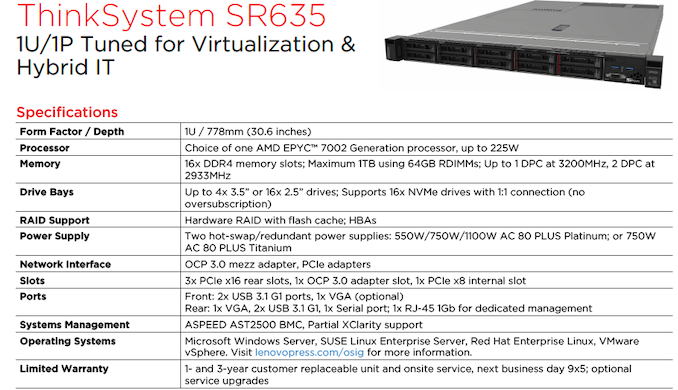 The ThinkSystem SR655 is a larger 2U machine featuring 16 DDR memory slots for 1 TB of DRAM, up to 20 3.5-inch or 32 2.5-inch NVMe storage drives, six PCIe 4.0 slots for single-wide GPUs, an OCP 3.0 connector, and other I/O means.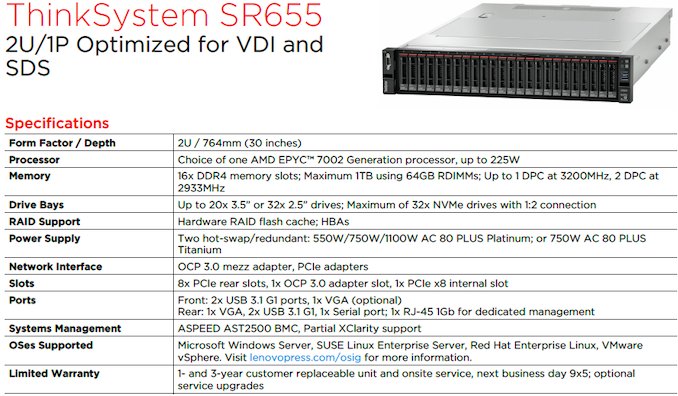 Both ThinkSystem SR635 and ThinkSystem SR655 support hardware RAID flash cache as well as regular set of server connectors along with Aspeed's AST2500 BMC. Depending on configuration, the machines can be equipped with up to a 1100 W PSU. As for software compatibility, the systems can run Microsoft Windows Server, SUSE Linux Enterprise Server, Red Hat Enterprise Linux, and VMware vSphere.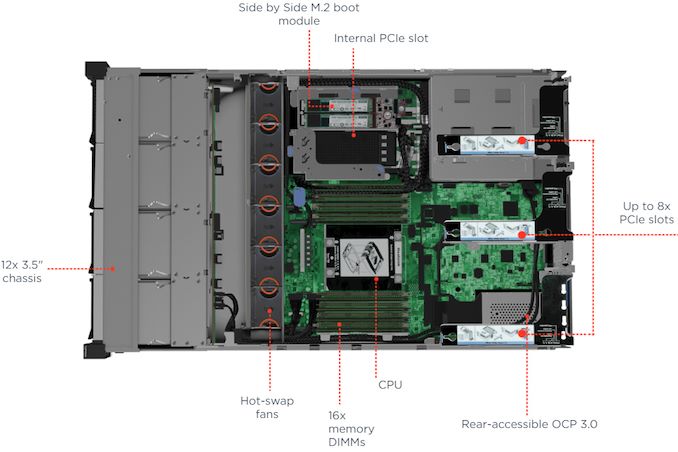 Covered with a one or three-year warranty, the ThinkSystem SR635 and SR655 machines will be available shortly. Prices will depend on configurations of servers.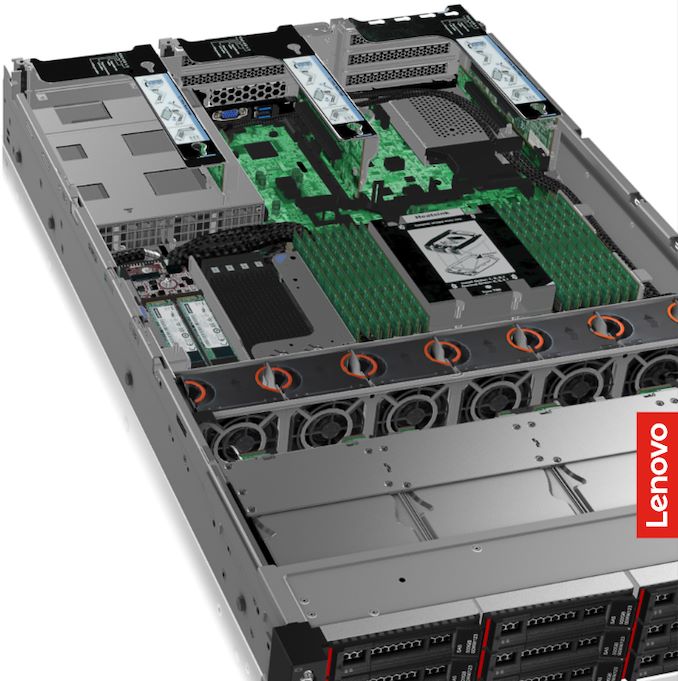 Related Reading:
Source: Lenovo