GPU Performance: Fast & Hot
GPU performance on Xiaomi phones has always been a bit of a can of worms over the last few years due to the various device's thermal behaviours. Thermal behaviours in the sense in that seemingly Xiaomi had no real thermal throttling at all and the phones were allowed to reach very high temperatures, naturally resulting in very high-performance figures. We already saw this on the Mi 11 earlier in the year and I had made a remark about it.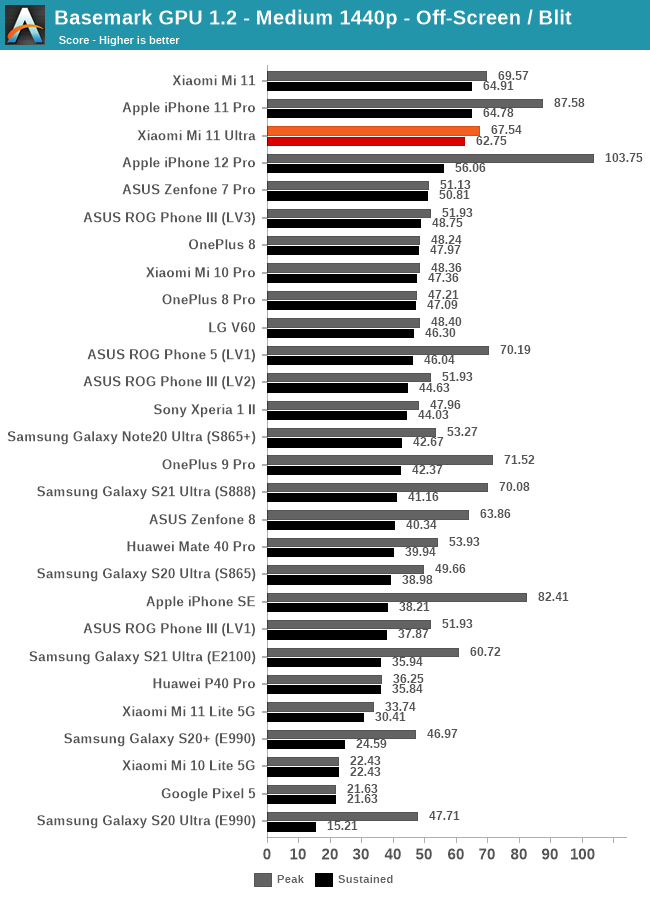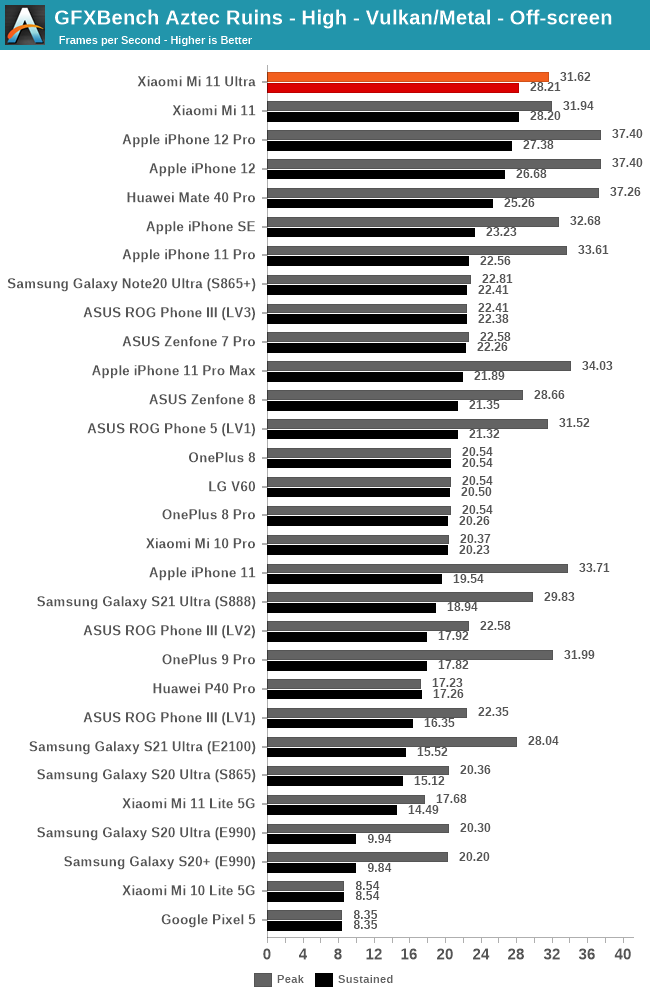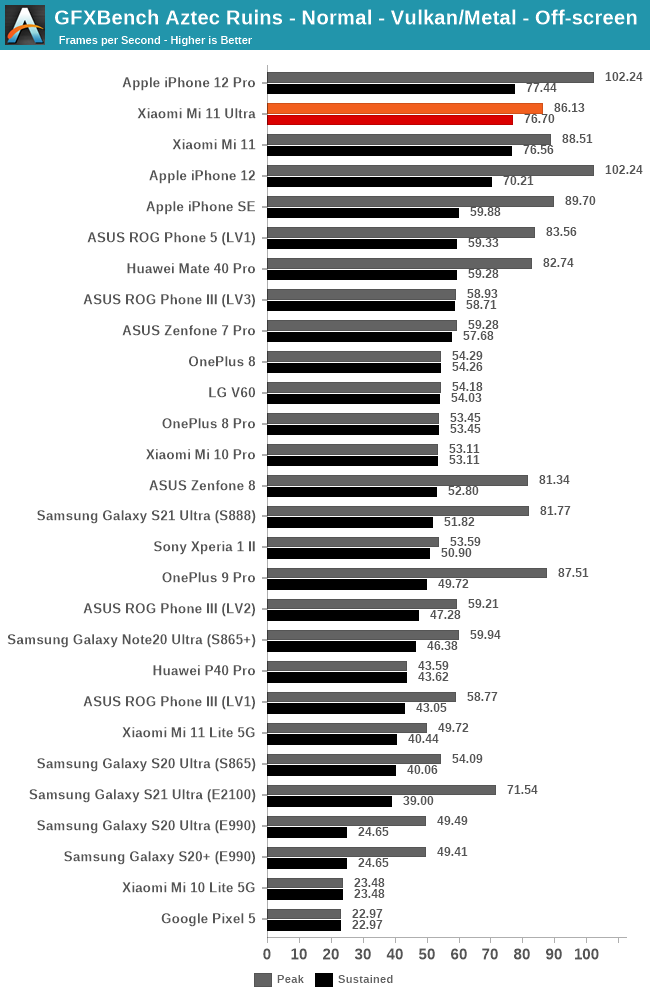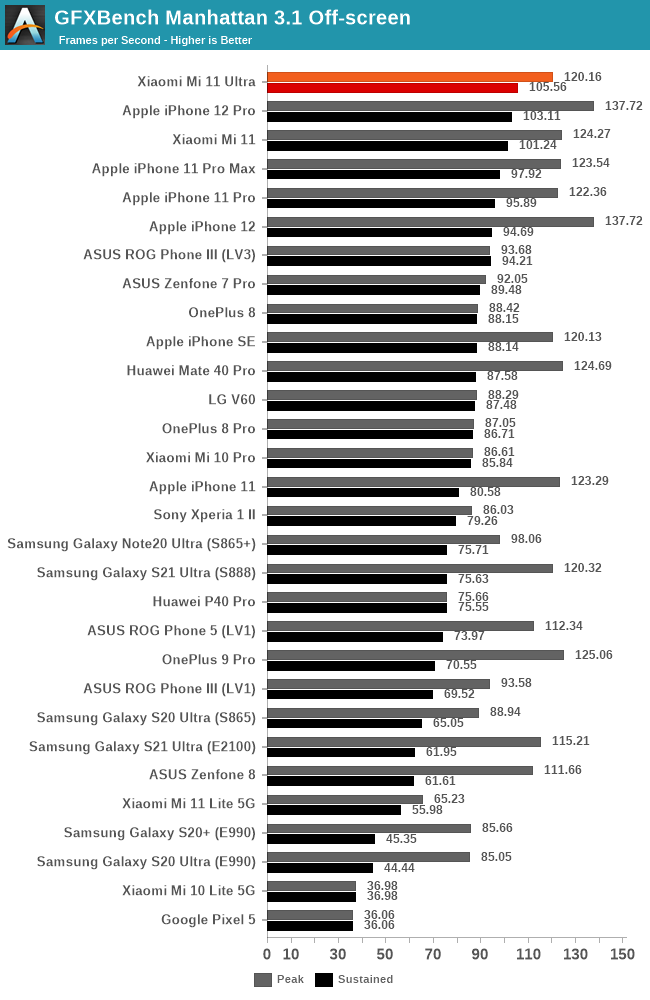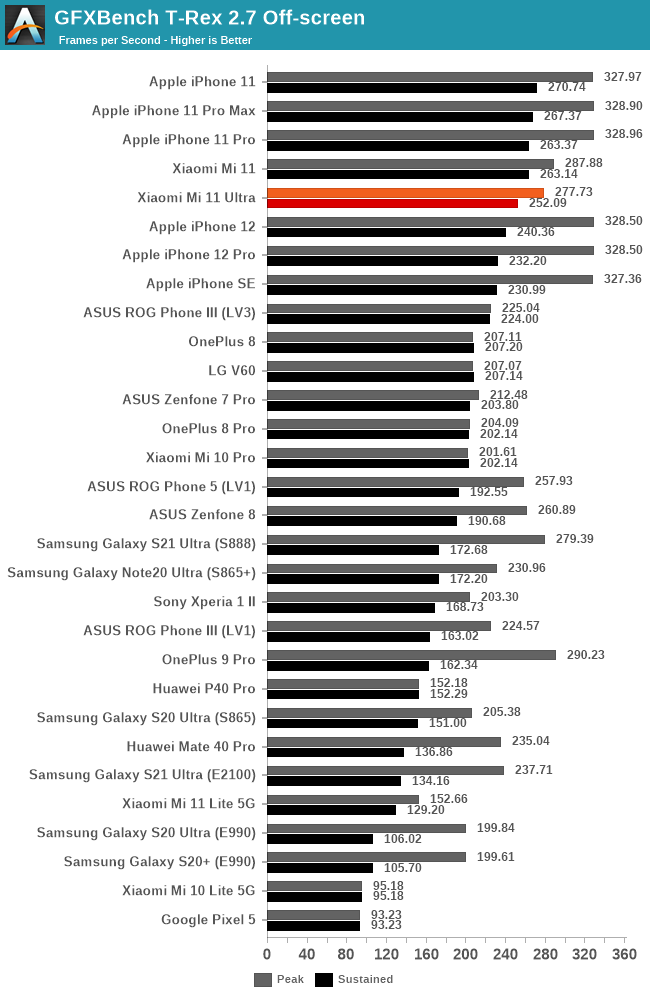 The Mi 11 Ultra behaves the same as the Mi 11 in that it pushes out extraordinarily great performance at extraordinarily high device temperatures reaching and exceeding 50°C skin temperature mesurements.
Following our little OnePlus 9 application "optimisation" debacle, I delved a little deeper into Xiaomi's device behaviour to discern what was happening on the Mi 11, and was able to confirm that Xiaomi is featuring a similar mechanism as OnePlus in that anonymous and third-party applications are allowed full performance without throttling (on the GPU side of things), while popular games such as Genshin Impact would be throttled. Again, I confirmed this by spoofing a benchmark as the actual game. The actual performance of the Mi 11 in games throttles down normally as many of the other devices in the charts – I'll be updating the figures once I experiment a bit more on getting accurate figures.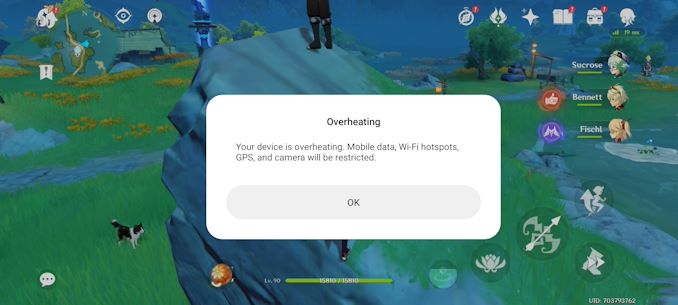 While the aforementioned blacklist behaviour is valid for the Mi 11, it seemingly doesn't apply to the Mi 11 Ultra. This latter device still doesn't actually throttle down actual games such as Genshin, and I was able to actually have the phone prompt its overheating warning in the game itself (Which does happen under more strenuous conditions than benchmarks), with the device still hitting in excess of 50°C skin temperatures.
So, while it does appear the Mi 11 Ultra does allow full performance in actual games, Xiaomi's GPU and thermal behaviour still remains extremely questionable.