Hot Test Results (~45°C Ambient)
The FSP Hydro PTM Pro 1200W PSU is made of quality components and is capable of withstanding high internal temperatures without measurable performance degradation. There is a more significant efficiency degradation when the load is above 1000 Watts though, suggesting some thermal stress, which could possibly be avoided should the designer would have used larger heatsinks. Still, the overall efficiency drop is reasonable, at 0.7% across the nominal load range.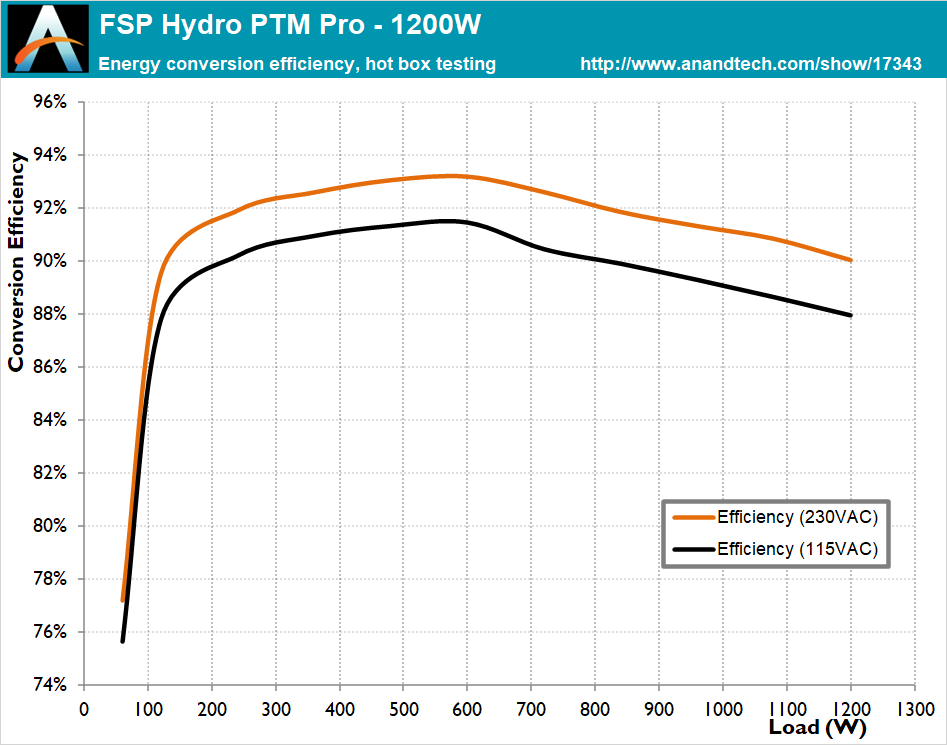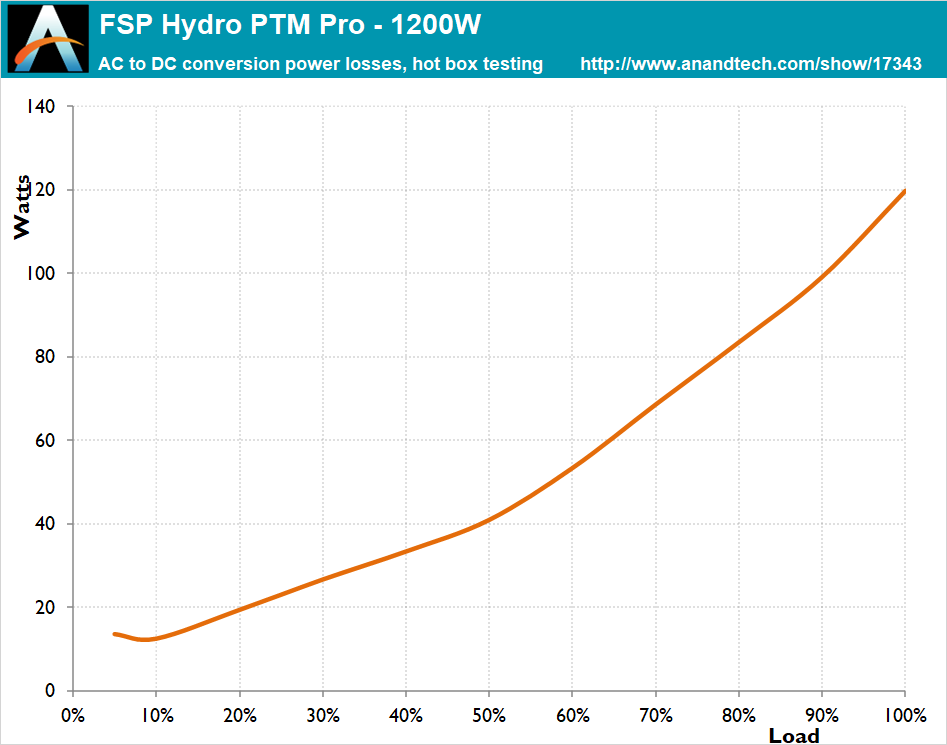 Regardless of the 80Plus Platinum efficiency, the high power output of the FSP Hydro PTM Pro creates very significant thermal losses for its cooling system to deal with. The internal temperatures are slightly high while the unit was operating inside our hotbox, but do stay within reasonable operating parameters. As a matter of fact, the cooling profile is very aggressive and is trying to maintain very low component temperatures.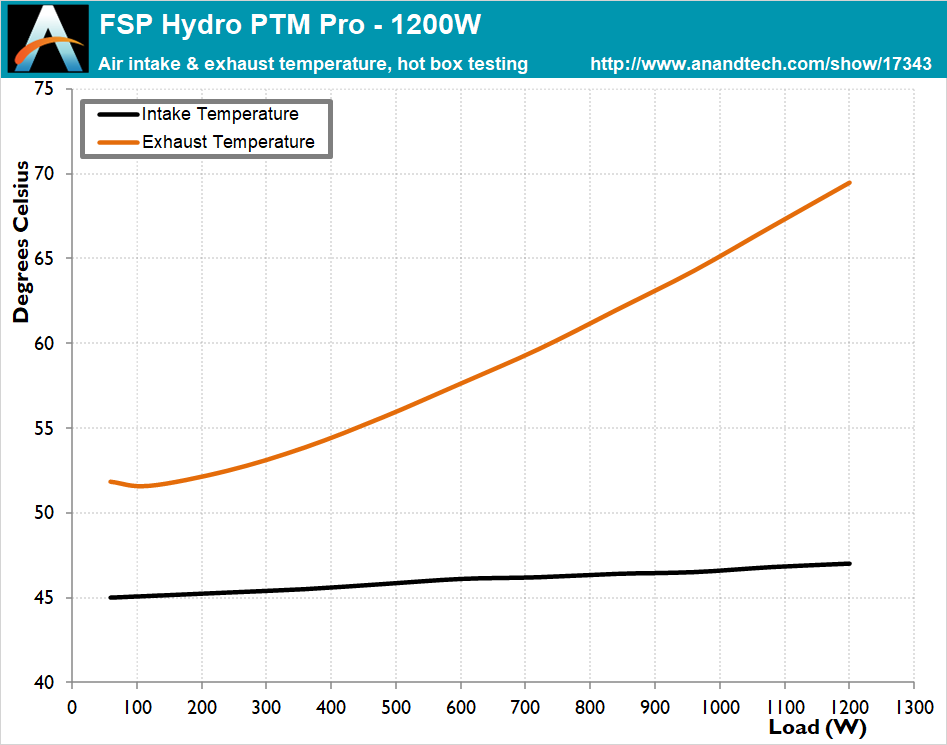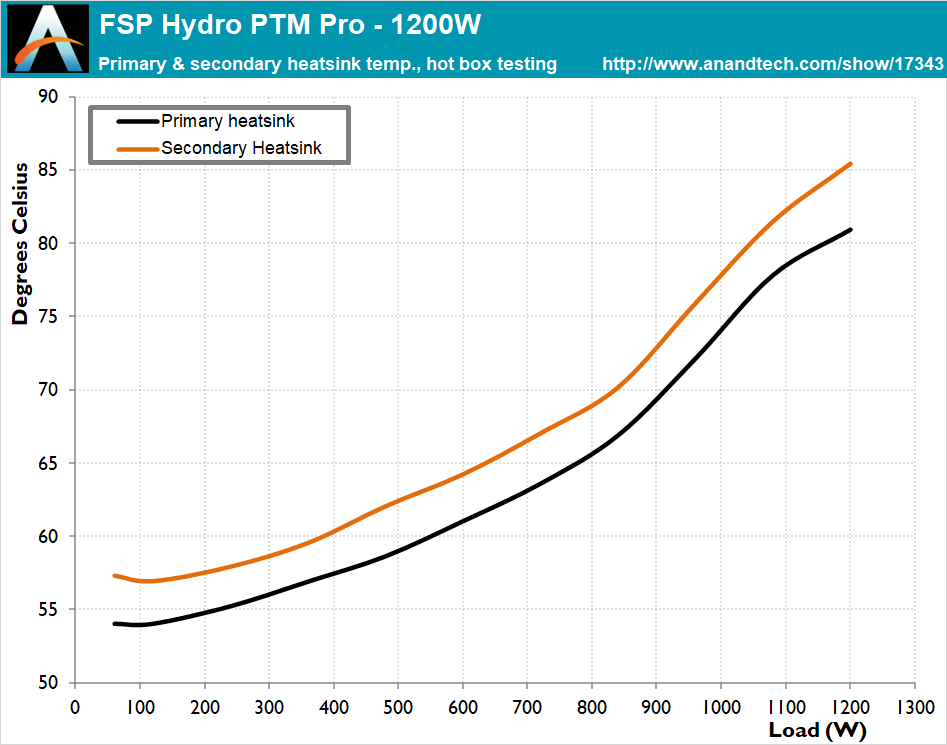 Due to the small heatsinks, most of the cooling work falls on the Protechnic Electric fan. Regardless of the high ambient temperatures, the fan does maintain relatively low noise levels while the load is below 500 Watts, but it almost instantly jumps to its maximum speed after that point and maintains that top speed up to the unit's maximum capacity. The FSP Hydro PTM Pro is very loud with its fan running at maximum speed but stays operational without performance or reliability issues.