Hot Test Results (~45°C Ambient)
For the most part, the Cooler Master XG Plus 850 Platinum is resilient to high environmental temperatures, with the electrical performance of the unit largely unaffected while it was operating inside our hot box. The average efficiency drop across the entire load range is 0.6%, which is substantial, yet the drop up to an output of 700 Watts is less than 0.35%. While the PSU is heavily loaded, the degradation is severe, which usually suggests excessive thermal stress on the switching components.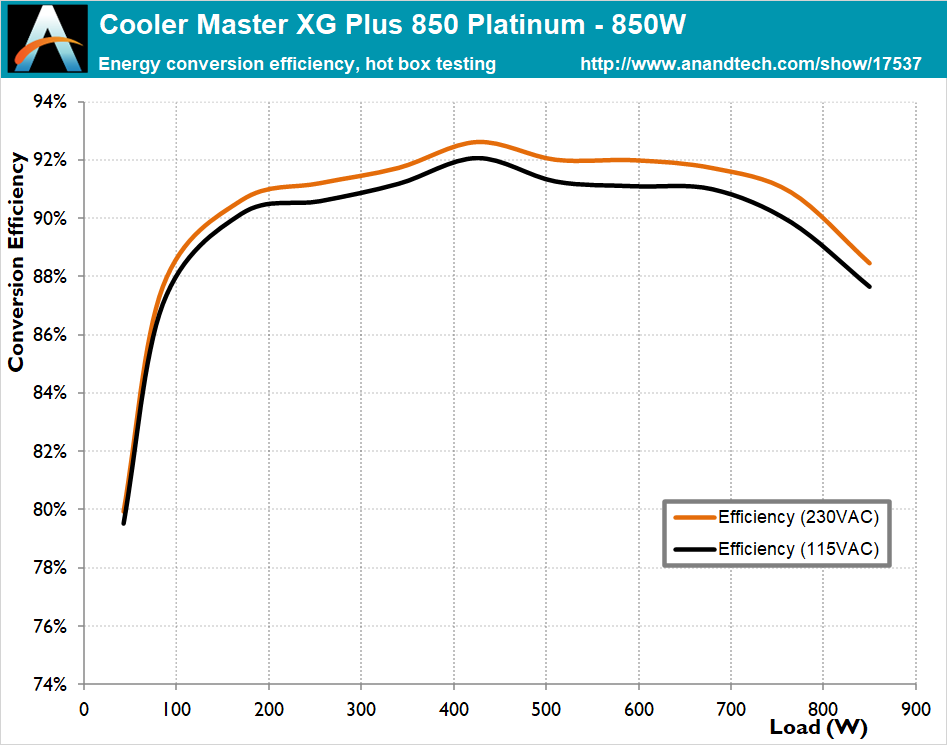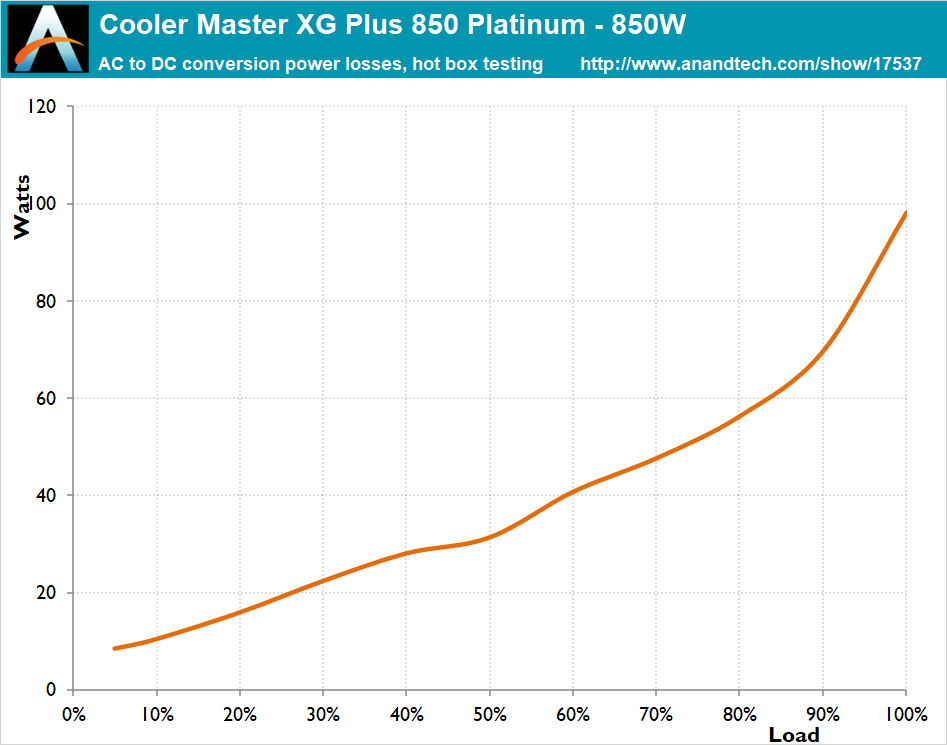 The thermal control circuitry of the Cooler Master XG Plus Platinum is clearly designed so as to favor acoustics over anything else. As a result, the internal temperatures of the unit are a little higher than expected across most of the load range. It is when the load exceeds 700 Watts that our readings turn troubling, as the active components are clearly getting overstressed, resulting to an efficiency drop and a significant temperature rise.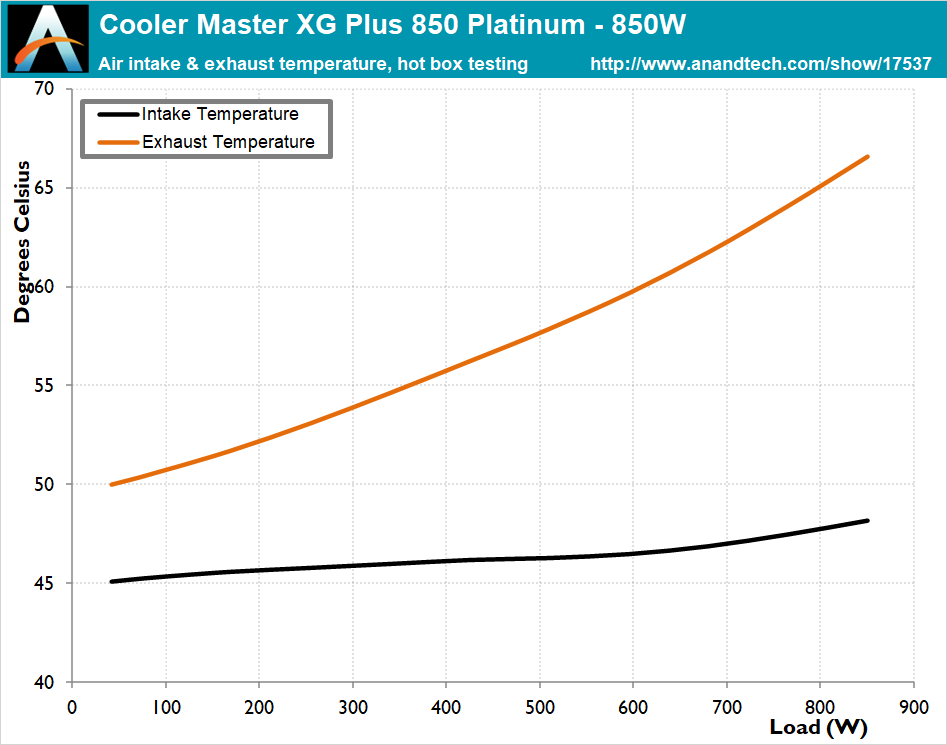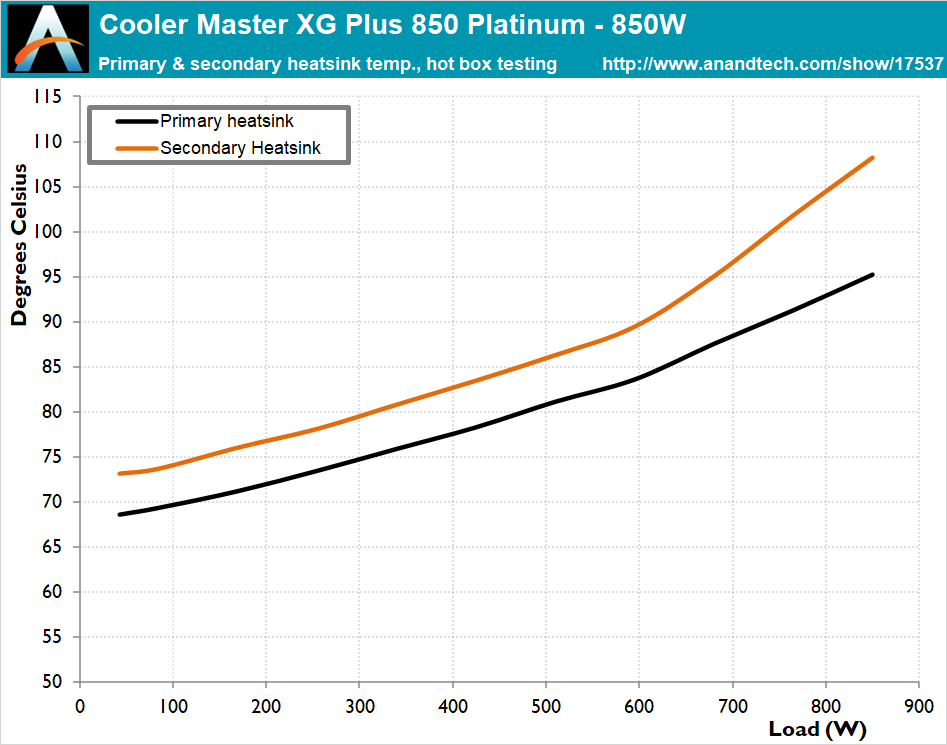 Unlike with the PSU operating in room temperature, the thermal control circuitry does force the 135 mm fan to spin faster now that the ambient temperature is very high. However, the fan still fails to reach anywhere near its maximum speed, even while the active components of the unit reach unnervingly high temperatures. This is a very daring design approach for a unit with such a long warranty.