ASUS U33Jc - 3D/Gaming Performance
Here's where things get more complicated. While the U30 and U33 share the same Nvidia GeForce 310M graphics card and Optimus technology, the U30 ships with a core clock of 625MHz and 512MB of VRAM clocked at 790MHz, whereas the U33 has a 605MHz core clock and 1GB of 667MHz VRAM. At the resolution and detail levels that the G310M core is capable of handling, anything more than 512MB of video memory is probably superfluous, so the expectation going in is that the U33 will perform 5-10% worse than the U30 in both gaming and the synthetic 3DMark tests.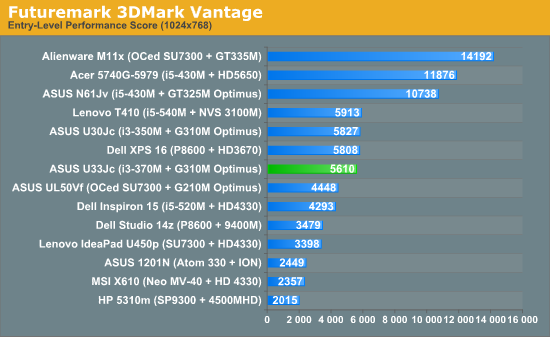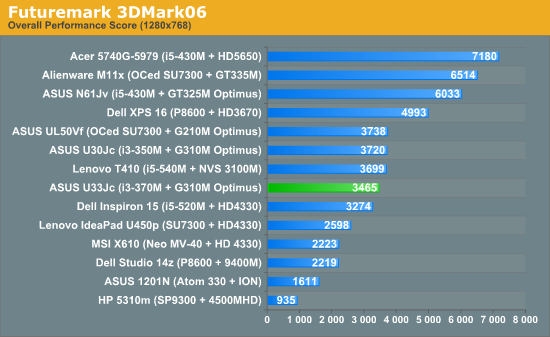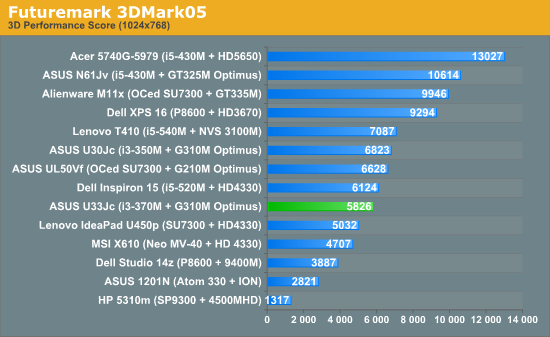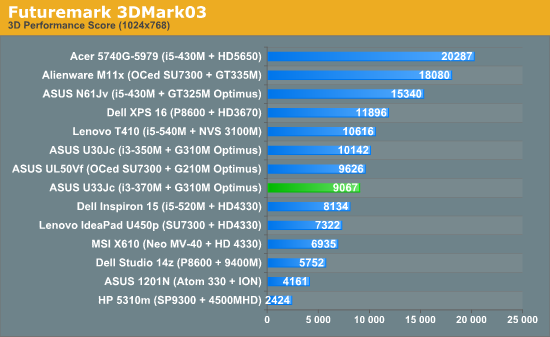 We can see just that, as the U33's 3DMark results are lower than the U30 by about 9% on average. But 3DMark is just a synthetic benchmark, and doesn't always translate to real world gaming, so let's have a look at those gaming results.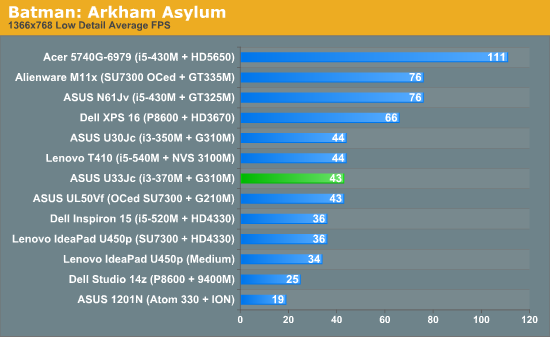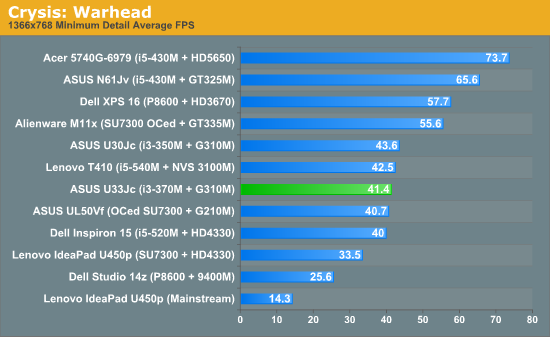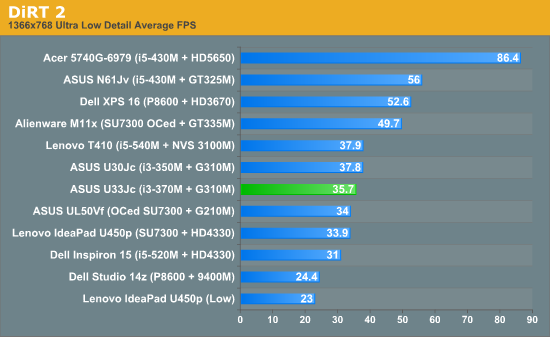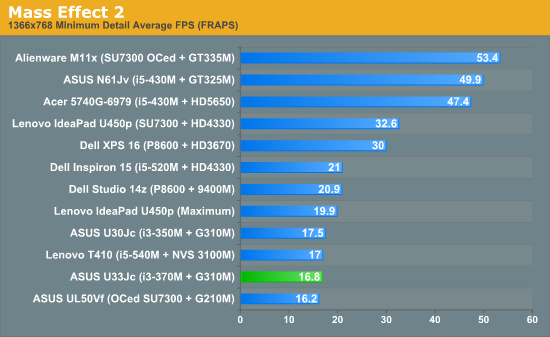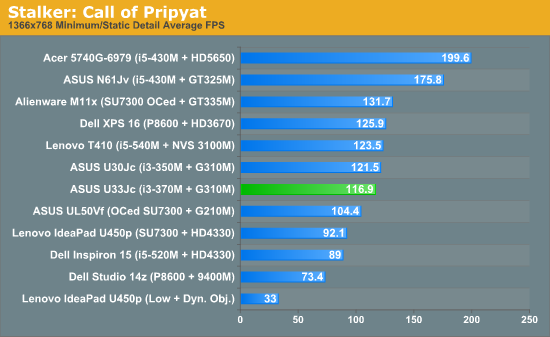 In general, the U33 ended up a couple of FPS shy of the U30's performance. It was expected, and it doesn't really change much - playable games are still playable, and unplayable games like Mass Effect 2 are still unplayable. Like the U30, the U33 isn't an out and out gaming machine in the style of the Alienware M11x, but it can hold its own when it comes to gaming so long as you're willing to drop either the resolution or the level of detail down a couple of notches to keep the frame rate on the good side of 30 fps.