The Transformer Pad Infinity is the new high-end Android tablet from ASUS, but the TF Pad 300 series slots in below the TF Prime at $399. Still based on NVIDIA's Tegra 3 (likely lower clocks than the TF Pad Infinity), the 300 Series drops the aluminum chassis in favor of a similarly styled plastic body (available in three colors: red, white, navy). Thickness and weight are both up (9.9mm vs 8.3mm), but the 300 Series is still thinner and lighter than the original Eee Pad Transformer.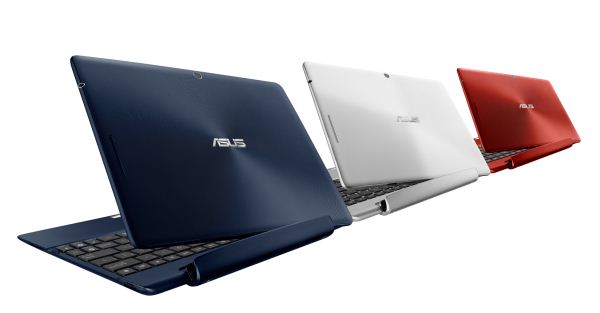 The SoC used in the 300 Series is exclusively NVIDIA, but 4G LTE connectivity will apparently be an option through a discrete LTE baseband.
The 1280 x 800 panel used in the 300 Series maintains the same 1280 x 800 resolution of the Prime but it drops the Super IPS+ designation, it's just standard IPS.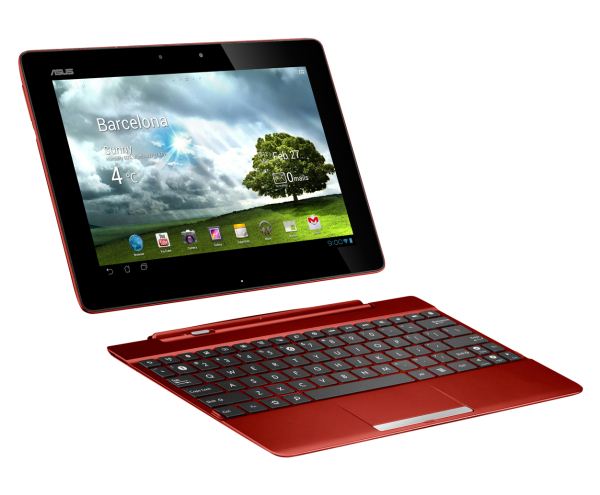 ASUS Tablet Specification Comparison
ASUS Eee Pad Transformer
ASUS Transformer Pad 300 Series
ASUS Eee Pad Transformer Prime
ASUS Transformer Pad Infinity
Dimensions
271mm x 175mm x 12.95mm
263 x 180.8 x 9.9mm
263 x 180.8 x 8.3mm
241.2 x 185.7 x 8.5mm
Chassis
Plastic
Plastic
Aluminum
Aluminum
Display
10.1-inch 1280 x 800
10.1-inch 1280 x 800 IPS
10.1-inch 1280 x 800 Super IPS+
10.1-inch 1920 x 1200 Super IPS+
Weight
675g
635g
586g
586g
Processor
1GHz NVIDIA Tegra 2 (2 x Cortex A9)

NVIDIA Tegra 3 (4 x Cortex A9)

1.3GHz NVIDIA Tegra 3 (4 x Cortex A9)

3G/4G LTE - 1.5GHz Qualcomm Snapdragon S4 MSM8960 (2 x Krait)

WiFi - 1.6GHz NVIDIA Tegra 3 T33 (4 x Cortex A9)

Memory
1GB
1GB
1GB
1GB
Storage
16GB + microSD card
16GB
32GB/64GB + microSD slot
16GB - 64GB
Battery
24.4Whr
22Whr
25Whr
25Whr
Pricing
$399
$399
$499/$599
$599 - $799 est