Meet The AMD Radeon R9 270X
We'll start off with our sole 270X card, AMD's reference Radeon R9 270X. Unfortunately this is one of those cases where the reference card hasn't been picked up by their partners for their own use, so this card isn't going to be available at retail. The partners have all gone with their various standard open air cooler designs – honed from the 7870 – which means that a 270X with a blower will unfortunately not be available. The open air coolers do well when it comes to noise, but in this segment it's nice to have a blower or two available for cramped OEM systems.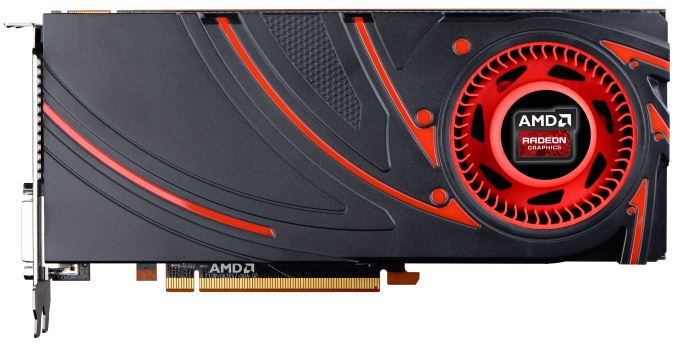 In any case, the reference 270X is a very natural evolution of the 7870 that came before it. AMD has kept the same board length of 9.5", so in terms of functionality and size little has changed. And of course the livery has been done to match the GTX 290 series, featuring the same style shroud and the same fan used to complete AMD's flagship cards.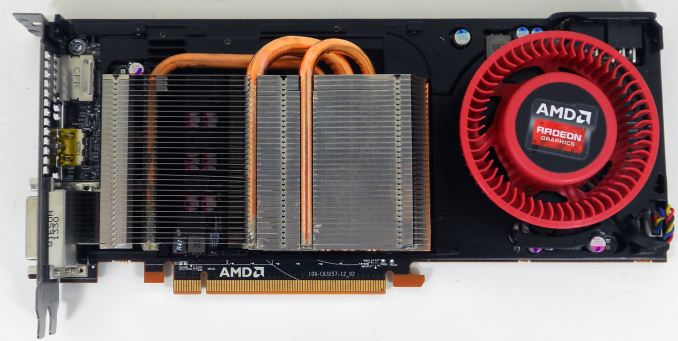 Cracking open the reference 270X, we can see that AMD has gone with the same design principles internally too. The 270X is designed like a smaller 290, right down to the metal baseplate providing cooling for various discrete power components and the RAM chips. Meanwhile the heatsink is a scaled down version of the heatsink AMD used on 290, retaining the same general fin structure but forgoing the vapor chamber for a triple copper heatpipe design. Though the placement of the heatpipes strikes us as a bit odd; they're directly in the channel that air should be going through, and where the 290 had more heatsink instead.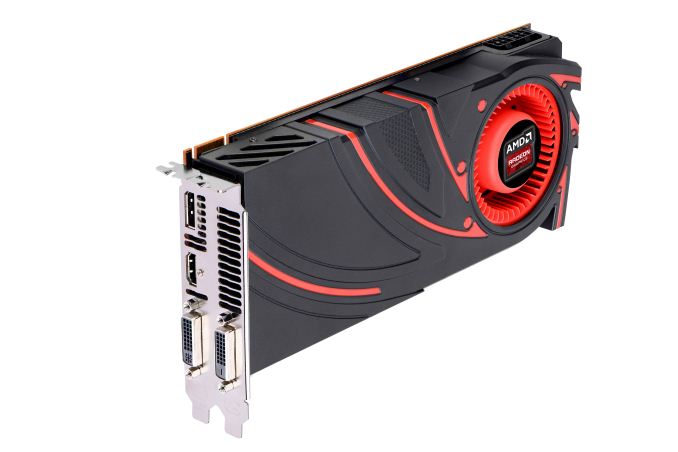 Moving on to I/O, the reference 270X utilizes AMD's new reference design of 2x DL-DVI-D, 1x HDMI, and 1x DisplayPort. Compared to the 7800 series AMD has dropped the two Mini DisplayPorts for a single full-size DisplayPort, and brought back the second DVI port. Whether partner cards use this implementation or not is largely going to depend on whether partners utilize new board designs; if partners reuse 7800 series board designs, then they're likely to have 1 DL-DVI port and 2 Mini DisplayPorts, and otherwise it will be AMD's reference design.
Finally, as a 180W card the 270X has the standard 6-pin + 6-pin PCIe power sockets. It's only rated for 180W, so this will provide ample power and then-some.