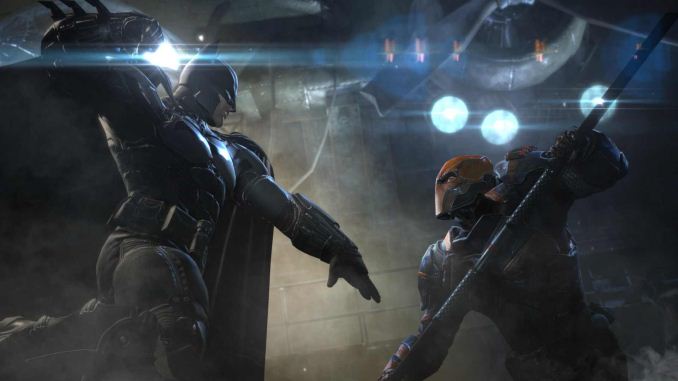 Three games are currently up for grabs with the daily update from Humble Bundle, and the emphasis this time is on fighting games. Unfortunately, finding reputable reviews for the three games is a bit difficult, so mostly you're on your own with this bundle. The three games are:
Guilty Gear Isuka (N/A, 01/2014): a 2D 1-on-1 or 2-on-2 fighting game with new characters and arenas compared to previous Guilty Gear releases
Vanguard Princess (N/A, 10/2012): a manga-themed 2D fighting game with a female cast; beat the current average of $4.99 to unlock
Blade Symphony (~50%, 05/2014): a 3d tactical sword fighting game with 1-on-1 or 2-on-2 battles; donate $10 or more to unlock
I'm not a fan of fighting games, so I'll admit to passing on this one. Ratings for the games are also hard to come by – and in some cases rather poor – so I can't personally find a reason to donate $10 for $30 worth of mediocre games, but others might find more to like. Considering my lack of interest in this bundle, I wanted to quickly list a few other games/bundles that might be more worthwhile.
First, the Humble Weekly has eight platforming games up for grabs for $10. Any donation gets you Shank 2, Blocks that Matter, and Bit.Trip Runner; $6 or more adds Bit.Trip Runner 2, Megabyte Punch, and Fly'n; $10 or more adds King Arthur's Gold and Mark of the Ninja: Special Edition. IndieGala has several bundles up right now, including the latest Monday bundle that has Vanguard Princess, 99 Spirits, Human Tanks I, Ether Vapor Remaster, Duplicity, Heileen, Bionic Heart, and Eve Burst Error for just $1 right now – the Tiny Mix, Friday Special, and Last Dream bundles are also available, though I won't detail the games here (note that the Last Dream and Friday Special bundles only have a few hours remaining). IndieRoyale has their $2.49 bundle consisting of Toxic Bunny HD, The Howler, Data Hacker: Initiation, Memories of a Vagabond, Age of Conquest III, One Day for Ched, and Radical Heroes: Crimson City Crisis running for a couple more days. Finally, BundleStars has their usual assortment of offerings available, which all run for several weeks; the Intense Bundle, Turbo Bundle, and Wild Bundle are currently running.
If that's not enough, Humble has a two-day sale going in their store on a bunch of games, which includes some pretty big names (e.g. Batman: Arkham City is available for $8.99, which is a much better fighting game than the current bundle IMO, and several other AAA titles are also listed along with a bunch of indie games). Hopefully everyone can find something – or somethings – to like in that list, as there are definitely some good offerings.
Source: Humble Bundle