Clevo P750ZM: Overclocking Performance
There are a couple things we want to look at with the overclocking results. First is average frame rates, naturally, but we also logged minimum frame rates and averaged the bottom 3%. The third thing we wanted to check is power draw, which isn't as precise a measurement as we just looked at a Kill-A-Watt meter while the tests were in progress and noted the typical maximum power used. Let's start with the frame rates before moving on to power requirements.
Note that our overclocks (counting GPU Boost clock speeds) generally work out to a 12% core OC and 10% RAM OC with +135/+250, while +250/+400 is a 22%/16% core/RAM overclock. That means with GPU limited settings we should see performance improve by around 10% with the moderate OC and perhaps as much as 20% with our "maximum stable" OC.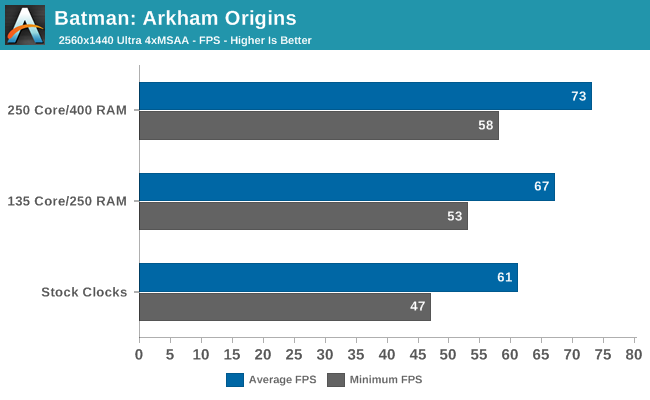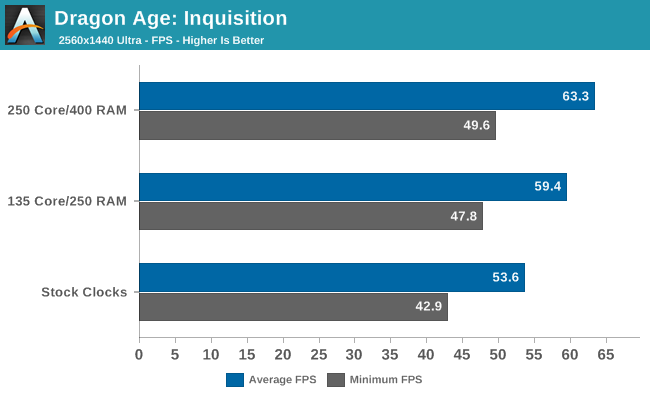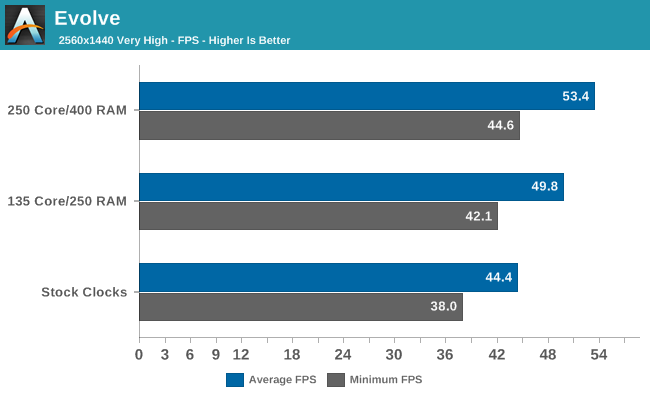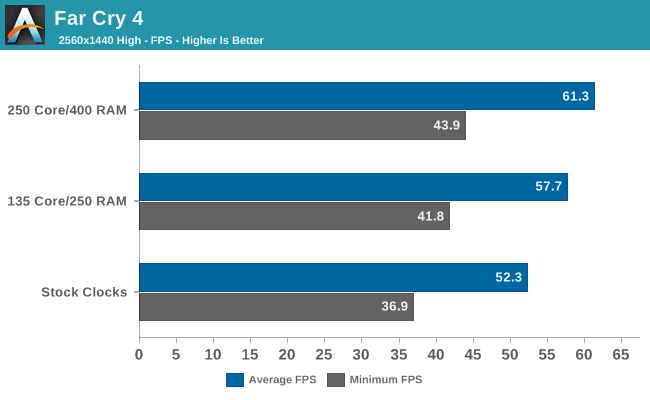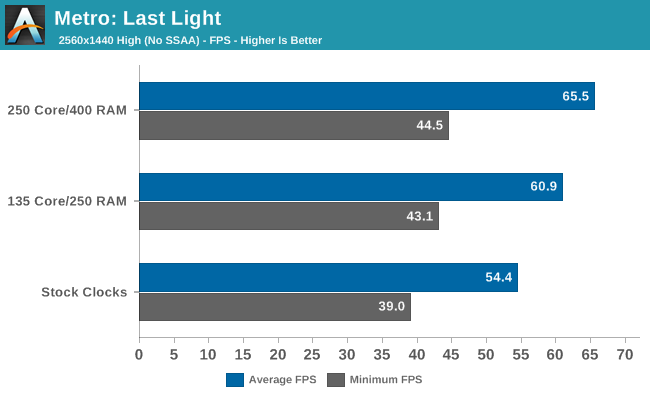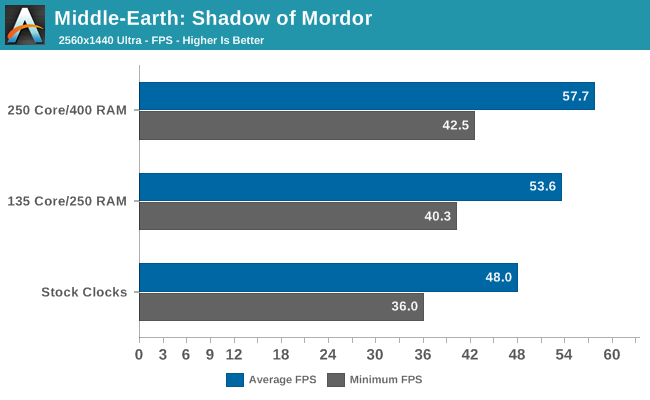 All of the games we selected are certainly playable at our selected settings without any overclocking, but with the exception of Batman: Arkham Origins none of the games average over 60FPS. That means you're stuck with choosing lower quality settings and/or disabling VSYNC in order to improve the gaming experience. We test without VSYNC of course, but that results in image tearing which is generally undesirable – and that's why for actual gaming we like to get 60+ FPS and turn on VSYNC. Our hope was that with some overclocking, we could push a few of the games over that barrier, and we did manage to succeed in several cases…barely.
Batman of course stays above 60 FPS, and now even the minimum FPS is very close to 60, which is what we want for an ideal gaming setup on a 60Hz display. Dragon Age, Far Cry 4, and Metro: Last Light also average over 60, and Dying Light is very close to 60, but the minimum FPS is in the 45-50 range, so VSYNC would result in some areas showing some stutter. The other titles – Evolve and Shadow of Mordor – are still very playable, but if you're gunning for 60+ FPS you'll need to drop the settings a bit (which is easy enough to do).
On average across the seven games we tested, the moderate OC improves average performance by nearly 11% and minimum FPS by just over 11%, so we're very close to the theoretical maximum improvement, and it looks like most of the games benefit from additional shader performance rather than more memory bandwidth.
The more aggressive overclock shows similar scaling, improving average FPS by almost 19% and minimum FPS by almost 17%. While that might not seem like that much of an increase in performance, the GTX 980M is only about 25-30% faster than the GTX 880M, so really we're looking at nearly a full generational improvement in performance.