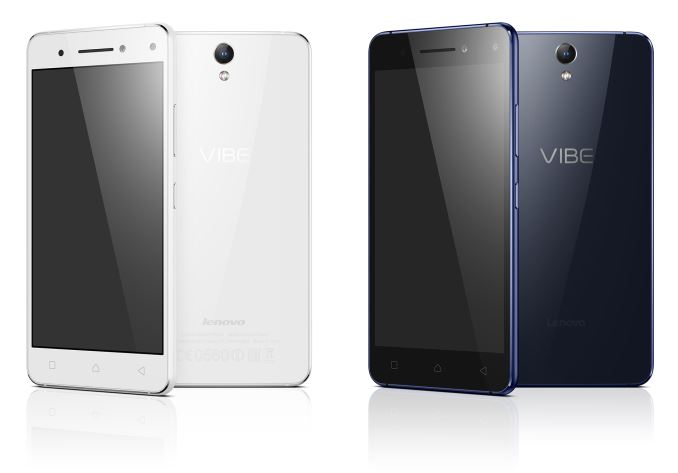 Today Lenovo introduced the VIBE S1 Lite at CES in Las Vegas. The VIBE S1 Lite is a mid range smartphone offered by Lenovo which offers some notable specs relative to its price. The known specifications for Lenovo's newest phone are in the chart below, with a few bits of information like the dimensions and WiFi/Bluetooth specifications being unknown at the moment.
Lenovo VIBE S1 Lite
SoC
MediaTek MTK 6753 Octa Core Cortex A53 @ 1.3GHz
RAM
2GB LPDDR3
NAND
16GB NAND + MicroSD
Display
5" 1080p IPS
Network
2G / 3G / 4G LTE
Camera
13MP Rear Facing, PDAF
8MP Front Facing
Battery
2700 mAh (10.26 Whr)
OS
Android 5.1
SIM
Dual NanoSIM
Launch Price
$199
The Lenovo VIBE S1 Lite won't be coming to the US, which is actually a shame because it looks like an interesting phone for the price. For $199 you get a 5" 1920x1080 IPS display, support for LTE, and a 13MP rear-facing Sony camera with support for PDAF. Interestingly enough, Lenovo notes that it's an ISOCELL sensor, even though ISOCELL is really a Samsung specific term for deep trench isolation, which is the process of putting barriers between the pixels on the camera sensor to reduce crosstalk. All of this is run off of a 10.26Wh battery.
If there's one thing that isn't too exciting about the VIBE S1 Lite it's probably the SoC. MTK 6753 is an octa core Cortex A53 part with a max frequency of 1.3GHz. Considering that you're put on the same playing field as Snapdragon 410 it's definitely not bad for the price, but some of the other specs are definitely a bit more exciting at this price point.
The last notable thing about the VIBE S1 Lite is the design. Based on the press photos the phone actually looks quite nice for a phone at this price. The color choices are quite interesting, and when they're combined with the metal band around the phone the design reminds me a bit of the Nexus 6. That's somewhat intriguing when you consider that Lenovo now owns Motorola Mobility.
The Lenovo VIBE S1 Lite will be available in white and blue in the first quarter of this year, for a price of $199 USD. Like I said earlier, it actually will not be sold in the US despite its introduction at CES, but it will be sold in all the markets that Lenovo phones are currently sold in.