Altera
Intel this afternoon has announced that the company will be spinning off its programmable solutions group (PSG), to operate as a standalone business. The business unit, responsible for developing Intel's Agilex, Stratix, and other FPGA products, will become a standalone entity under Intel's corporate umbrella starting in Q1 of 2024, with the long-term goal of eventually selling off part of the group in an IPO in two to three years' time. The reorganization announced today will see Intel's PSG transition to operating as a standalone business unit at the start of 2024, with Intel EVP Sandra Rivera heading up PSG as its new CEO. Rivera is currently the general manager of Intel's Data Center and AI Group (DCAI), which is where PSG is currently housed...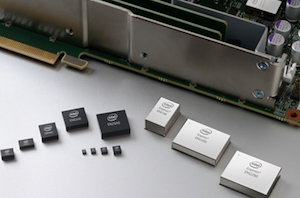 Today an agreement between MediaTek subsidiary Richtek and Intel has been made for Richtek to acquire Intel's power management solutions and controller product line known as Enpirion. The agreement...
17
by Dr. Ian Cutress on 11/18/2020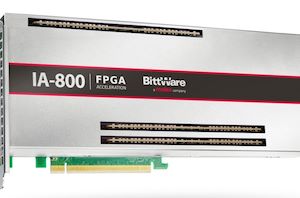 This week at the annual Supercomputing HPC show, we're going to see a number of high-profile enterprise announcements across a wide array of industries that support server and high-performance...
8
by Dr. Ian Cutress on 11/17/2020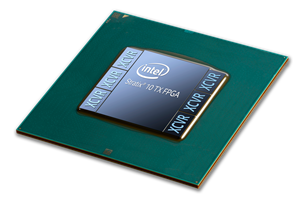 One of the key takeaways from Hot Chips last year was that Intel's EMIB strategy was going to be fixed primarily in FPGAs to begin with. Intel instigated a...
7
by Ian Cutress on 2/26/2018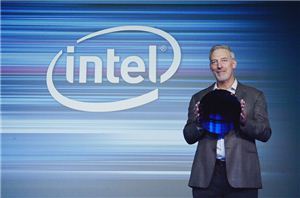 On the back of Intel's Technology and Manufacturing Day in March, the company presented another iteration of the information at an equivalent event in Beijing this week. Most of...
52
by Ian Cutress on 9/19/2017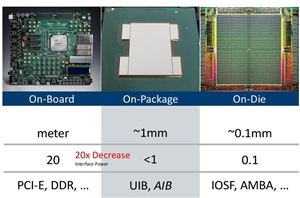 Today at Hot Chips we have a lot of interesting talks going on. First up is a talk on Intel's latest 14nm FPGA solution: Stratix 10 implementing HBM using...
51
by Ian Cutress on 8/22/2017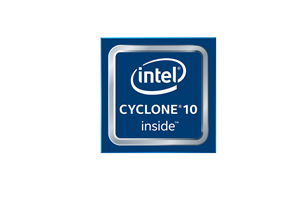 Intel this week has announced its new portfolio of FPGAs designed for small form-factor and/or low-power Internet-of-Things devices, specifically in the fields of automotive, industrial, audio/visual and vision applications...
26
by Anton Shilov on 2/18/2017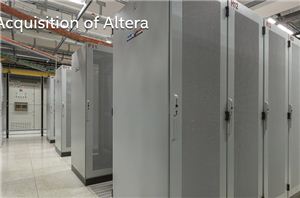 Today Intel has announced that they are buying Altera in an all-cash deal of $16.7 billion. The deal, having been rumored for a while now, will see Intel pick...
20
by Ryan Smith on 6/1/2015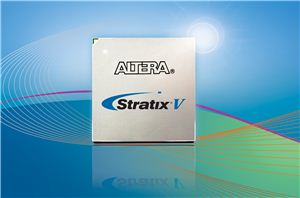 There has been some activity in the FPGA realm lately. First, Microsoft has published a paper at ISCA (a very well-known peer-reviewed computer architecture conference) about using FPGAs...
23
by Rahul Garg on 6/21/2014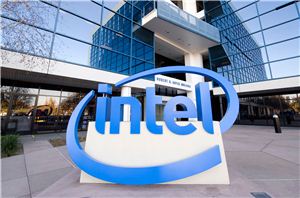 In a story posted today on EETimes, Altera announced at the ARM Developers Conference that they have entered into a partnership with Intel to have their next generation 64-bit...
44
by Jarred Walton on 10/30/2013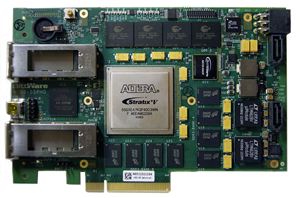 FPGAs offer the promise of reconfigurable computing: Reconfiguring the hardware to match your application needs. This reconfigurable approach is often more efficient than general purpose processors such as CPUs...
56
by Rahul Garg on 10/9/2013