ATRIX 4G
For a while now we've been keeping track of mobile browser performance using two relatively popular JavaScript heavy benchmarks that are a regular fixation in our smartphone reviews. If you've read any of those reviews, you should immediately be able to name them - SunSpider and RightWare's BrowserMark. Tracking JavaScript performance thus far has helped us codify and track SoC performance, but really understanding and quantifying overall browsing smoothness has remained a more challenging task. Real web browsing performance is a unique combination of system performance, the Android browser itself, and what contributions or customizations (if any) the OEM has made in the shipping software build. Qualcomm's Innovation Center recently made public a tool for gauging overall browser performance that it's used for a while...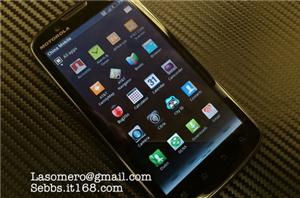 The last several days have seen lots of speculation about an AT&T branded Motorola phone whose model number (MB865) mirrors that of the long awaited Droid Bionic (XT865). So...
8
by Jason Inofuentes on 7/28/2011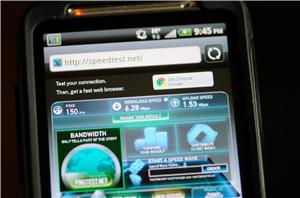 With just a day left in April, AT&T made good on its promise to enable HSUPA for its two newest HSPA+ enabled smartphones, the Motorola Atrix and HTC Inspire...
21
by Brian Klug on 5/1/2011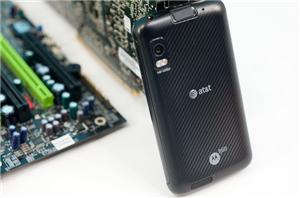 A couple of months ago I had the opportunity to join a bunch of NVIDIA employees for dinner. Among those at the table were Michael Toksvig and Tony Tamasi...
41
by Anand Lal Shimpi on 2/13/2011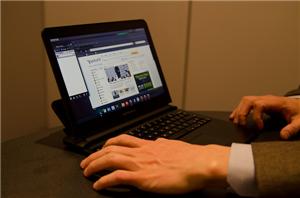 Today I was finally able to spend some time with Motorola's Atrix 4G and its webtop dock. For those of you who don't know, earlier in the week Motorola...
63
by Anand Lal Shimpi on 1/7/2011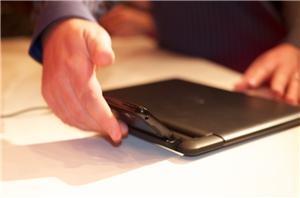 Today Motorola unveiled 4 new Android based devices during their press conference at CES today; three smartphones and 1 tablet. We were able to get some limited hands...
21
by Manveer Wasson on 1/6/2011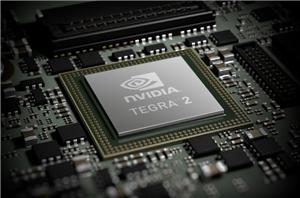 Twelve months ago NVIDIA stood on stage at CES and introduced its Tegra 2 SoC. It promised dozens of design wins and smartphones shipping before Spring 2010. That obviously...
21
by Anand Lal Shimpi on 1/5/2011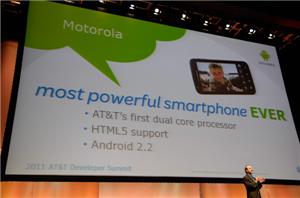 Motorola just announced its flagship Tegra 2 based smartphone: the ATRIX 4G. Running Android 2.2, the ATRIX 4G has a pair of Cortex A9s running at 1GHz inside NVIDIA's...
12
by Anand Lal Shimpi on 1/5/2011