Neoverse N1
Following last year's 80-core Altra, Ampere is now delivering the new Altra Max server processor with up to 128 cores, double that of the competition, and with a focus on Cloud and hyperscale deployments, we've had a look on the new chip.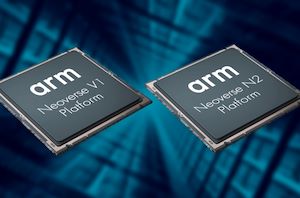 Today Arm is announcing the details on the new Neoverse V1 and N2 CPU microarchitectures, impressive at +50% and +40% IPC, as well as the new CMN-700 mesh network...
96
by Andrei Frumusanu on 4/27/2021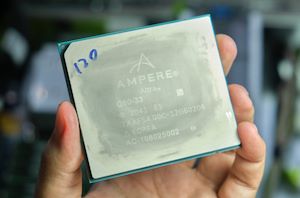 Earlier in the year we have a good look at the first ever Arm Neoverse-N1 CPU in the form s of the Graviton2 from Amazon. Whilst that chip was...
148
by Andrei Frumusanu on 12/18/2020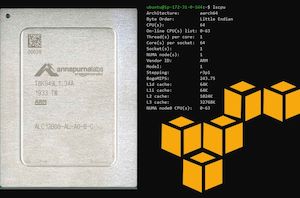 Following the Graviton2's first official announcement back in December, as well as the preview period that has been going on for several months now, Amazon has today publicly launched...
22
by Andrei Frumusanu on 5/12/2020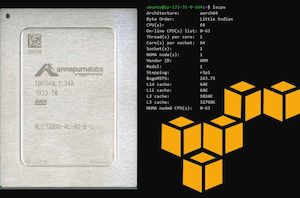 It's been a year and a half since Amazon released their first-generation Graviton Arm-based processor core, publicly available in AWS EC2 as the so-called 'A1' instances. While the processor...
98
by Andrei Frumusanu on 3/10/2020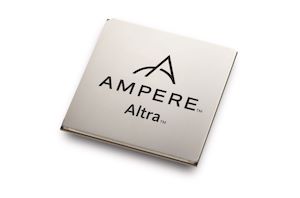 Several years ago, at a local event detailing a new Arm microarchitecture core, I recall a conversation I had with a number of executives at the time: the goal...
69
by Dr. Ian Cutress on 3/3/2020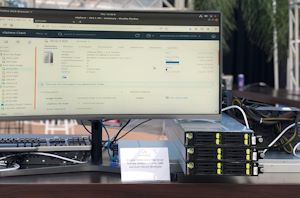 The drive to putting Arm into the server space has had its ups and downs. We've seen the likes of Applied Micro/Ampere, Broadcom/Cavium/Marvell, Qualcomm, Huawei, Fujitsu, Annapurna/Amazon, and even...
55
by Dr. Ian Cutress on 12/23/2019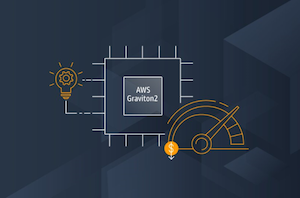 We only recently reported on the story that Amazon are designing a custom server SoC based on Arm's Neoverse N1 CPU platforms, only for Amazon to now officially announce...
43
by Andrei Frumusanu on 12/3/2019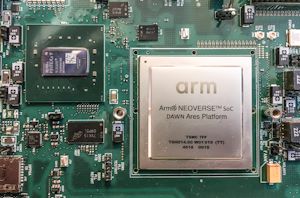 Amazon Web Services's CPU design unit is working on a new multi-core processor for AWS servers. The new CPU is said to use Arm's new Neoverse N1 architecture and...
12
by Anton Shilov on 12/2/2019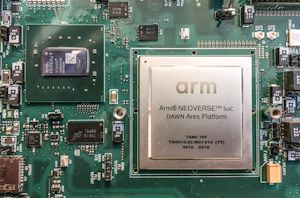 Anybody following the industry over the last decade will have heard of Arm. We best know the company for being the enabler and providing the architecture as well as...
109
by Andrei Frumusanu on 2/20/2019