Sandy Bridge
Almost a decade ago, with the launch of Intel's Sandy Bridge processors, came the H61 chipset. Compared to the high-end P67 and Z68 models, the idea behind H61 is that it was cheap, and it was long-life. At a time when low power embedded Atom CPUs still didn't have enough power, H61 was there to be equipped with one of Intel's new-fangled Core processors, with the systems that designed for it destined to last a couple of decades. We're now 9 years into that life cycle, and Biostar deems it necessary to create a new H61 design for the new decade. We're getting to a time now where the cheaply made H61 boards of yesteryear are starting to go pop. When you save a tenth...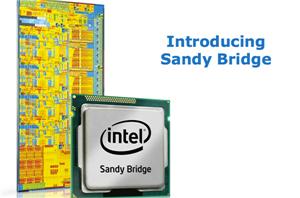 A few weeks ago we previewed the performance of Intel's next-generation microprocessor architecture, codenamed Sandy Bridge. We came away impressed with our early look at performance but honestly had...
62
by Anand Lal Shimpi on 9/14/2010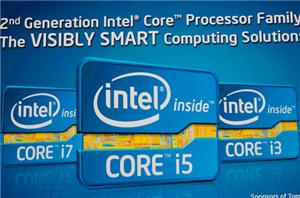 Today marks the first day of our IDF 2010 coverage and we just left Dadi Perlmutter's keynote. Keeping up with tradition, Dadi's keynote focused on two of Intel's upcoming...
18
by Anand Lal Shimpi on 9/13/2010
Last week we published our preview of Intel's 2011 Core microarchitecture update, codenamed Sandy Bridge. In the preview we presented a conservative estimate of what shipping Sandy Bridge performance...
43
by Anand Lal Shimpi on 9/1/2010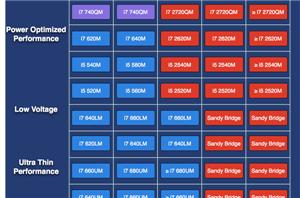 Late last week we pulled back the covers on Intel's next-generation Core architecture update: Sandy Bridge. Due out in Q1 2011, we learned a lot about Sandy Bridge's performance...
55
by Anand Lal Shimpi on 8/30/2010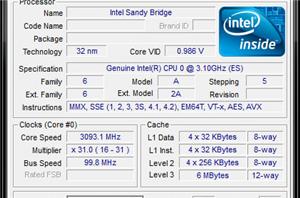 Every two years Intel is committed to introducing a new microprocessor architecture. It's a part of the whole tick-tock strategy that Intel hatched back in 2005 - 2006. Thus...
202
by Anand Lal Shimpi on 8/27/2010