Thunderbolt
Back in December, we reported that Intel's Maple Ridge Thunderbolt 4 controller was shipping to customers. We can now report that ASUS has unveiled a Thunderbolt 4 expansion card, the ASUS ThunderboltEX 4. It includes support for 100 W quick charging, includes a 40 Gbps bi-directional switch, and can support up to 8K ultra HD resolutions. Since the launch of Intel's Z590 chipset on socket LGA1200, we've seen some of the more premium models featuring Intel's latest Maple Ridge Thunderbolt 4 controllers. This is primarily a feature we see on models looking to add functionality for content creators. Native Thunderbolt 4 is built into Intel Tiger Lake. Still, for motherboards without Thunderbolt capabilities, the ASUS ThunderboltEX 4 add-on card allows users to add Intel's latest...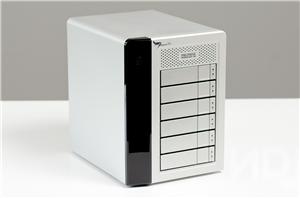 This morning Apple finally announced availability of its first Thunderbolt cable alongside Promise's Pegasus external RAID solution. We've previewed the Pegasus in the past but today we received a...
50
by Anand Lal Shimpi on 6/28/2011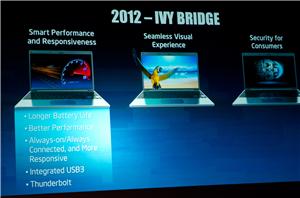 Intel just emailed me to clarify a point from its Ivy Bridge presentation on Tuesday. While USB 3.0 will finally be integrated into the chipset, Thunderbolt will not. Intel...
20
by Anand Lal Shimpi on 6/1/2011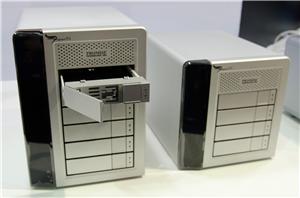 Yesterday Intel told us that Ivy Bridge would feature both USB 3.0 and Thunderbolt on its Ivy Bridge platform (USB 3.0 will be integrated into the chipset, Thunderbolt...
8
by Anand Lal Shimpi on 6/1/2011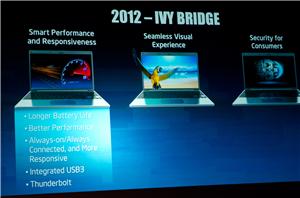 We knew about the first feature on this list (USB 3.0) would come with Ivy Bridge's 7-series chipset, but the second one was something I just heard about today...
26
by Anand Lal Shimpi on 5/31/2011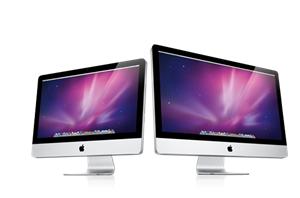 Well, it's happened again – Apple's online store went down briefly this morning, meaning that the secretive company was stocking its virtual shelves with new product. As expected, when...
106
by Andrew Cunningham on 5/3/2011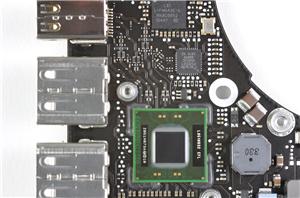 Back at IDF 2010, we wrote about Intel Light Peak nearing its eventual launch in 2011. Back then, the story was a 10 Gbps or faster physical link tunneling...
108
by Brian Klug on 2/25/2011