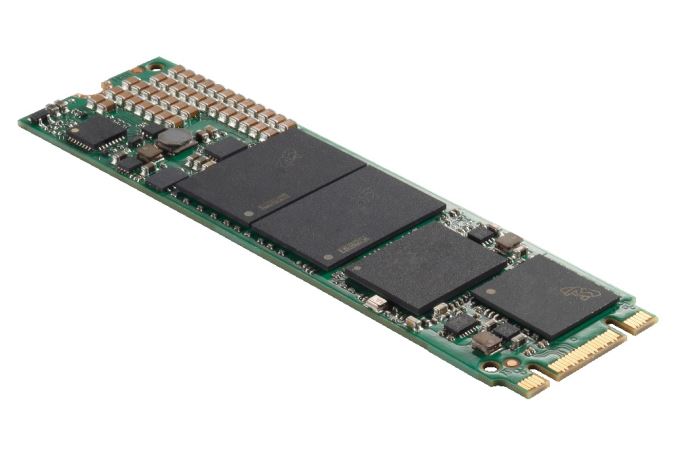 Today Micron is announcing their first client/OEM SSDs with 3D NAND. First mentioned at an enterprise announcement event in April, the Micron 1100 and 2100 SSDs are part of an aggressive transition strategy that has switched almost all of their flash production capacity over to 3D NAND and left only enough 16nm output to fulfill their obligations for existing product lines.
The Micron 1100 is a mainstream client SATA drive in M.2 and 2.5" form factors. It uses Marvell's 88SS1074 controller and Micron's 384Gb 32-layer TLC NAND and is the replacement for the Micron M600, which used their 16nm MLC. Micron's 3D TLC is unusual in having a capacity (48GB) that is not a power of two, but the 1100 retains the traditional drive capacity points of 256GB, 512GB and 1TB, and extends the line to 2TB. Micron hasn't yet disclosed how many dies and how much overprovisioning each model will have, but the 256GB model will probably include 6 dies giving a raw capacity of 288 GiB.
Micron 1100 Specifications
Capacity
256GB
512GB
1TB
2TB
Controller
Marvell 88SS1074
NAND
Micron 384Gb 32-layer 3D TLC
Form Factors
2.5" 7mm, M.2 2280 single-sided
2.5" 7mm
Sequential Read
530MB/s
530MB/s
530MB/s
530MB/s
Sequential Write
500MB/s
500MB/s
500MB/s
500MB/s
4KB Random Read
55K IOPS
92K IOPS
92K IOPS
92K IOPS
4KB Random Write
83K IOPS
83K IOPS
83K IOPS
83K IOPS
DevSlp Idle Power
2mW
2mW
4mW
25mW
Encryption
TCG Opal
Endurance
120TB
240TB
400TB
400TB
The Micron 1100 has slightly reduced performance and endurance specifications relative to the M600, but it retains the full feature set including TCG Opal encryption, partial power loss protection and SLC caching. The Marvell 88SS1074 was designed with TLC NAND in mind and thus also brings LDPC error correction support.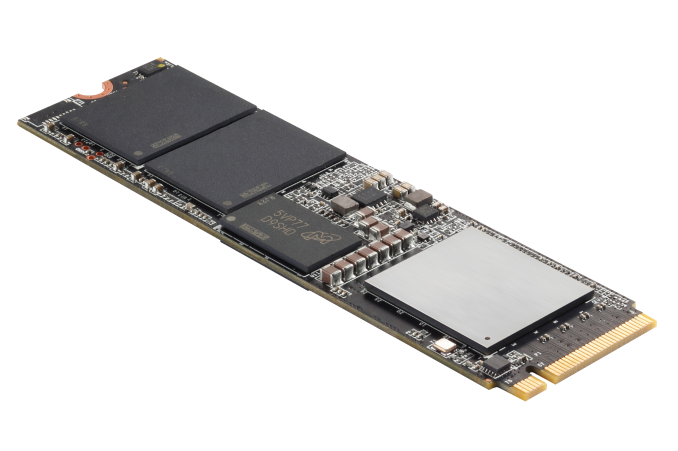 The Micron 2100 M.2 PCIe NVME will be Micron's first client PCIe SSD and their first PCIe SSD with 3D NAND. Micron has not yet finalized the technical specifications for the 2100, but we do know it will be available in capacities up to 1TB as a double-sided M.2 2280 card.
The Micron 1100 will begin mass production in July, followed by the 2100 by the end of summer.