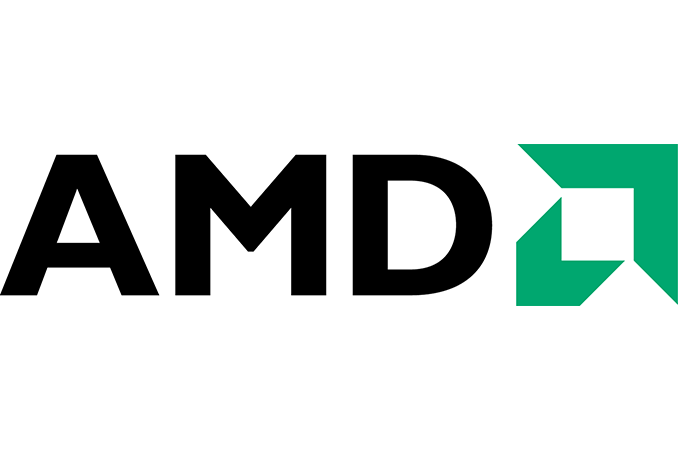 AMD has won a round in its legal battle against makers of TVs at the United States International Trade Commission (US ITC). The Commission found that Vizio and Sigma Designs have infringed one of AMD's patents covering fundamental aspects of modern GPUs. The ITC ordered to cease imports of some of Vizio TVs to the U.S.
Back in early 2017, AMD filed a lawsuit with the US ITC against LG, MediaTek, Sigma Designs, and Vizio. The plaintiff accused the defendants of infringing three patents covering fundamental aspects of contemporary graphics processing, such unified shaders ('133), parallel pipeline graphics system ('506), as well as a graphics processing architecture employing unified shaders ('454). Furthermore, the complaint referenced an in-progress patent application covering GPU architectures with unified shaders ('967) and accused two of the said companies of infringing it as well. Meanwhile all the defendants license (or licensed) their GPU technologies from ARM and Imagination Technologies (though, as we reported back in early 2017, it looks like AMD only accuses SoCs based on ARM's architecture of infringing its patents).
Eventually, LG settled with AMD out of court. Meanwhile, MediaTek, Sigma Designs, and Vizio are still parts of the US ITC investigation. This week the Commission found that certain Vizio-branded TVs based on Sigma's SoCs infringe claims 1-5 and 8 of AMD's '506 patent that covers a parallel pipeline graphics system.
The ITC notice does not disclose which products infringe AMD's patent, nor does it list the TVs now barred from the U.S. Keeping in mind that Vizio used certain SoCs from Sigma Designs, which is about to be liquidated, it is unlikely that TVs in question are current, new models. Unfortunately, due to lack of details, it is unclear how important the win is for AMD and what are possible implications for the parties involved. Meanwhile, after issuing a cease and desist order, ITC terminated the investigation, but did not order defendants to pay any remedies.
The List of AMD's Patents Allegedly Infringed by Defendants
Patent
Name
Abstract Description
Asserted Claims
Filing Date
Infringing
IC Products*
7,633,506
Parallel pipeline graphics system
The parallel pipeline graphics system includes a back-end configured to receive primitives and combinations of primitives (i.e., geometry) and process the geometry to produce values to place in a frame buffer for rendering on screen.
1-9
November 26, 2003
MediaTek Helio P10

SDI SX7
7,796,133
Unified shader
A unified shader unit used in texture processing in graphics processing device. Unlike the conventional method of using one shader for texture coordinate shading and another for color shading, the present shader performs both operations.
1-13 and 40
December 8, 2003
8,760,454

Graphics processing architecture employing a unified shader

A GPU that uses unified shaders
2 - 11
May 17, 2011
MediaTek Helio P10
Patent Application 14/614,967
1-8
June 27, 2016
*The list of infringing products is not limited to two ICs.
Related Reading:
Sources: ITC, Seeking Alpha, Bloomberg