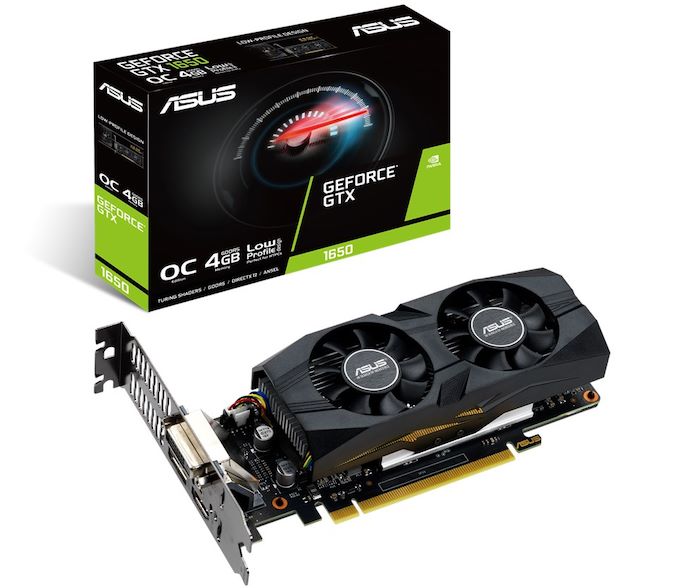 ASUS has quietly added two low-profile GeForce GTX 1650 graphics cards to its products lineup. The boards come with a dual-slot dual-fan cooling system and offer a similar set of essential display connectors.
Like other GTX 1650 cards, the ASUS GeForce GTX1650-4G-LP-BRK and the ASUS GeForce GTX1650-O4G-LP-BRK are based on NVIDIA's TU117 GPU (896 CUDA cores) and are paired with 4 GB of GDDR5 memory. The two cards are nearly identical, with the O4G version featuring a factory overclock for a bit more performance. Both share the same PCB design with a DisplayPort 1.4 output, HDMI 2.0b port, and even a DVI-D port. They also use the same cooling system comprising of an aluminum heatsink, two IP5X-gradeed dust-resistant fans, and a protective backplate, a rare element in this price segment.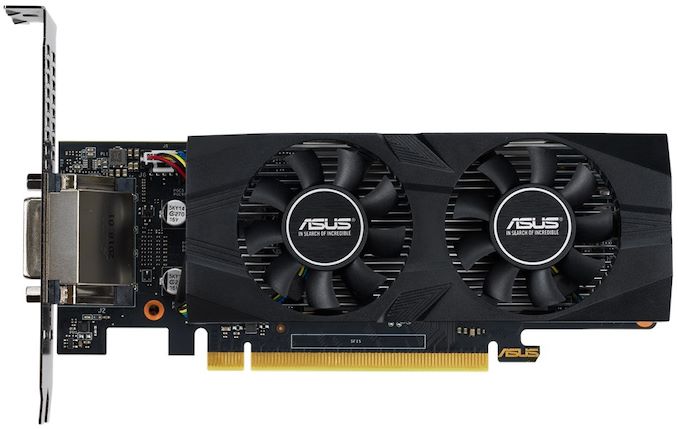 In terms of clockspeeds, the base model sports a boost clock of 1665/1695 MHz depending on the mode (Gaming/OC), whereas the factory overclocked O4G hits 1710/1740 MHz (~3% faster).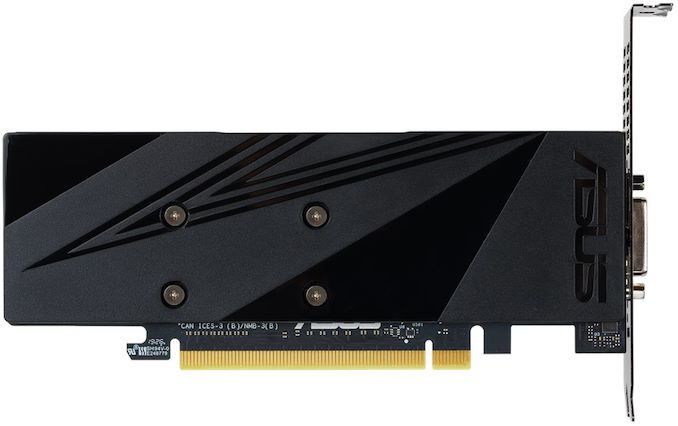 Since the cards consume no more than 75 W of power even when working in OC mode, they do not need an auxiliary PCIe power connectors, which means that they are compatible with entry-level desktops from well-known OEMs that usually do not have any spare power plugs inside. Furthermore, being small, energy-efficient, and supporting hardware-accelerated decoding and encoding of HEVC (H.265) and VP9 video at 4Kp60 as well as HDR10, both cards are also well-geared for use in HTPCs.
As is often the case for a quiet, low-profile announcement, ASUS did not disclose recommended prices of the new cards. Keeping in mind that we are talking about mainstream products with some perks, expect them to cost slightly more than NVIDIA's recommended $149.
Related Reading: