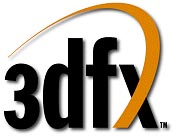 Although NVIDIA and S3 have already made their announcements regarding next generation parts featuring hardware accelerated transform and lighting, 3dfx is letting the world know about their next generation product piece by piece. It started nearly two months ago when 3dfx announced their T-Buffer Technology. Just a couple days ago, they made another announcement - this time about their FXT1 Texture Compression. 3dfx is being extremely tight lipped about this next generation product and has let very little slip out.
We decided to try our best to squeeze a little bit of info out of 3dfx's Chief Technology Officer, Scott Sellers, a little early, as well as hear their thoughts on NVIDIA and S3's latest products.
The cat is finally out of the bag for NVIDIA's GeForce 256 and S3's Savage 2000. What is your take on these announcements and how does 3dfx plan to compete?
In the case of Savage 2000, I can't really say my opinions on the product because I have not seen it in action (nor has anyone really written about it about witnessing it). So, it looks like a classic S3 part – good feature set whose performance will be very average and thus be classified in the "value" segment of the gaming market. The Savage 2000 bottleneck appears to be its memory interface, only now catching up to the rest of the industry supporting a 128-bit single data rate memory interface. It appears S3 is about one generation behind everyone else in getting supporting for high speed memory interfaces with significant memory bandwidth, which is obviously required for sustaining high fill-rates. The Savage 2000 looks like a good mainstream OEM product though.
A lot more information is now available about the GeForce so we've been able to form much stronger opinions on it. In summary, the GeForce appears to be a couple of TNT2 raster engines coupled together with a new geometry engine bolted on top. We give nvidia a lot of credit for being first to market with a geometry accelerator, but we do disagree with their decision to emphasize geometry over fill-rate. The reality is that the announced fill-rate for GeForce is not going to allow it to remain competitive with our next generation products for games which run at high resolution and high color depth. While every new 3D product cycle gamers have been able to increase the resolution and pixel depth with which they enjoy their games, nvidia appears to have made no substantial improvements in being able to run games at high resolution and 32bpp color. In contrast, we have listened to our customers and have focused on delivering a compelling gaming experience at 1024x768 and beyond resolution in 32bpp color. In addition to being able to run at high resolutions and color depths, we will absolutely stun people when they see the quality of our rendering in the next generation product with the T-Buffer and its full-scene spatial anti-aliasing capability. The other odd decision nvidia made with GeForce and their emphasis on geometry acceleration is that the geometry acceleration does relatively little for any games in the near future. Even many games which are written for OpenGL, which theoretically can be accelerated by the GeForce, may not be written properly to be able to extract much additional performance. So, consumers who buy the GeForce boards are going to have to wait quite some time before any games actually support geometry acceleration in any compelling way. Our strategy, however, with the T-Buffer technology was to give the users an immediate benefit right when they plug in their new hardware accelerator, being able to immediately upgrade all of today's games. Being able to play a ton of games immediately with substantially enhanced visual effects is a compelling reason to choose a product over one which only promises games in the future. We believe consumers will choose our technology in spades.
3dfx has always been the speed king in the market - always pushing speed over quality. With the Voodoo3 vs. TNT2 debate, it seemed to come down to the fact that the Voodoo3 was better for playing current games on the market whereas the TNT2 was a better forward looking investment thanks to its more complete feature set (32-bit rendering, etc.). With NVIDIA going the route of T&L and rumors pointing towards 3dfx going with massive fill rate, it seems like the same scenario is upon us again with 3dfx the leader for current games but NVIDIA a bit more forward looking. Is this the trend 3dfx is looking to pursue, or is this just how things have turned out?
Well, I would say that our strategy is always to be both the feature leader and the performance leader, but you always have to make trade-offs. Nvidia, with their announcement of GeForce, clearly has made the decision that geometry acceleration is more important than fill-rate. What is important to recognize, however, is that with the level of fill-rate that the GeForce is capable of, we don't think anyone will ever see substantial benefits of their geometry capabilities (unless running at very low resolution). So, while our belief is that fill-rate must be raised substantially before it makes sense to increase geometry rates, nvidia has taken the opposite approach – we believe fundamentally the market will judge their decision to ignore substantially increasing fill-rate to be a big mistake.