Western Digital has become a noted player in the media streamer market over the last two years. Instead of resting on the laurels received for the WDTV, they have continued to introduce new products periodically. Their flagship product lineup started with the WDTV. Introduced in November 2008, it used Sigma Designs 8635. The second generation (2G) product (WDTV Live) added a 100 Mbps wired ethernet port. It used the next generation Sigma chipset, SMP 8655. By then, Netflix became an indispensable requirement for media streamers in the US market. This led WD to introduce the WDTV Live Plus, a 2.5G product which used the Macrovision enabled SMP 8654. The Netflix feature was incidentally enabled with a firmware update by Seagate in their FreeAgent Theater lineup. This caused consternation amongst many WDTV Live users. Despite this, WD continues to enjoy a good standing in this market.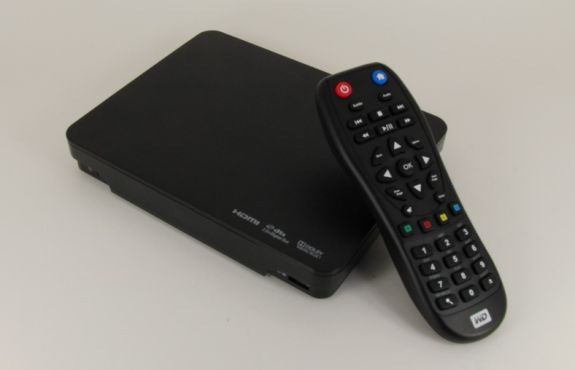 Today, Western Digital is introducing their 3G flagship product, the WDTV Live Hub. Priced at US $199.99, the product builds upon the features of their existing flagship product, the WDTV Live Plus. The new features in the WDTV Live Hub include
1 TB 2.5" internal hard drive
HDMI 1.4
Wired Gigabit Ethernet (GbE) interface
Media Server capabilities
Improved user interface and UI framework
Support for Blockbuster On Demand (rental and purchase)
Remote control over a HTTP interface
Support for scraping / cover art (media library information) download without the need for a PC
Ever since Western Digital started introducing products in the media streamer space, we were puzzled as to why no specific features were designed in to enable easier usage of WD hard disks (similar to what Seagate does in its lineup). With this product, WD manages to fix up that issue by integrating a non-user serviceable hard disk inside. The other features (such as support for HDMI 1.4 and GbE) are evolutionary in nature, and as per market expectations. With these new features in mind, let us proceed with the rest of the review.