DViCO is one of the leading multimedia product manufacturers in the European and Asia-Pacific markets. Their media streamer lineup comes under the TViX series. Historically, they have carried products based on both Realtek and Sigma chipsets, but, for 2010, they decided to go the Realtek-only route. For the non-US markets, PVR functionality is necessary, and the Realtek 1283 chipset provides support for a tuner and PVR combo. The TVIX PVR M-6640N Duo is the flagship 2010 PVR model with dual tuners and HD-PVR functionality. Note that the model which sells in the US has a ATSC tuner while the rest have a DVB-T one.
Today, however, we will be looking at the streamer-only model with the same industrial design, the TViX Slim S1.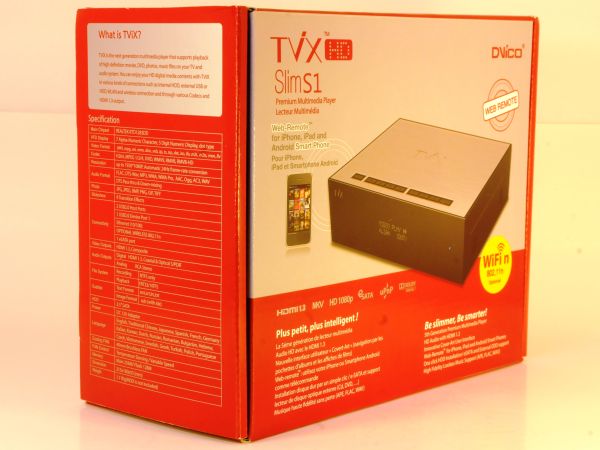 The Slim S1 can be purchased in the US for around $199. For this price, you get a media streamer with the following features:
Realtek RTD1283DD+ processor with a MIPS core running at 400 MHz.
Slot for internal 3.5" hard drive (screwless installation supported)
Wireless networking capable, but not bundled.
Usage of unit as an external hard drive (USB 2.0 interface only), provided internal hard disk is installed.
There are a number of companies making Realtek 1283 based products and TViX is known pretty well for its custom firmware with good UI and ease of use. How much can TViX differentiate itself with the 1283 platform? We will try to find that out, but, first, let us take a look at the package contents and what is inside the Slim S1.