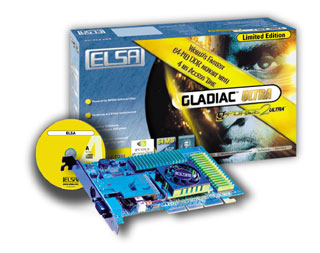 Just two months ago, NVIDIA gave us two special presents, the introduction of the Detonator3 drivers as well as the debut of what was and continues to be the fastest desktop 3D graphics accelerator, the GeForce2 Ultra. 
While we embraced the release of the Detonator3 drivers that increased performance of all GeForce based cards by a noticeable amount, the release of the GeForce2 Ultra caught us off guard.  When combined with the Detonator3 drivers, the GeForce2 GTS that had been released just four months earlier regained its dominance over the competition.  If you recall, the ATI Radeon, immediately upon its arrival on the scene proceeded to give NVIDIA a serious run for their money as the card, in many cases, bested a GeForce2 GTS or provided performance very close to it. 
The Detonator3 drivers did put the GeForce2 GTS back in the lead, however feeling the pressure of the Radeon as well as the potential trouble they could get into if 3dfx were to release a Voodoo5 6000, NVIDIA decided to go ahead with the GeForce2 Ultra release.
This left us somewhat disappointed, as we were expecting to see the elusive 'NV20' instead of the Ultra, and with the release of the Ultra we began to question if we would actually see the NV20 before next year.  The answer to that question is still quite vague, as NVIDIA told us back in August that the NV20 could be released between 4 and 8 months from the introduction of the Ultra, placing the NV20's launch anywhere from December 2000 to April 2001. 
Regardless, there are many individuals that aren't willing to wait for the NV20 and want the fastest available today.  While the percentage of the hardware enthusiast population that has the ability and/or the desire to spend half of their hardware budget on a video card, there is a small but tangible demand for such a product.  And where there is consumer demand, there are companies that will meet those demands. 
We originally expected to see the first GeForce2 Ultra based cards emerge from Creative Labs, as they had an "exclusive" agreement with NVIDIA to produce and sell the cards before most of the other manufacturers.  However, as you can probably tell by the title of this review, that's not the way the situation ended up unfolding.  Promising to have their Ultra based cards on store shelves before the end of the month, ELSA may continue their recent tradition of being first out the door with cards based on NVIDIA's latest solution.  If you remember, the GLADIAC was the first available GeForce2 GTS based graphics card, and now the GLADIAC ULTRA may end up being the first available GeForce2 Ultra based solution on the market.
For features of the GeForce2 Ultra visit our GeForce2 Ultra Review.