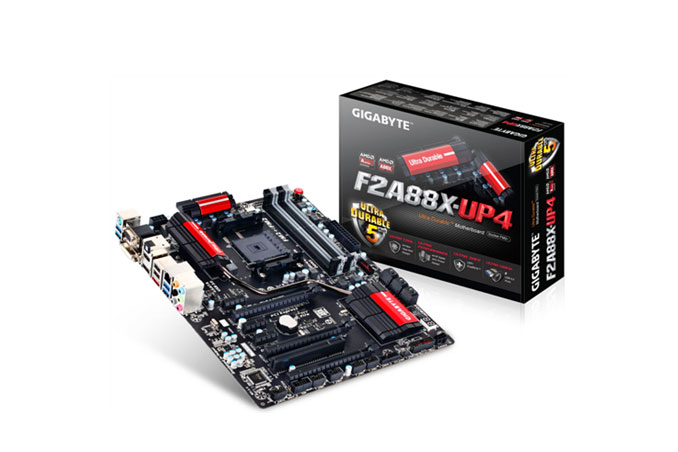 The evolution of the Bulldozer module, through Piledriver, and Steamroller on Kaveri to come has been an eventful journey. Despite recent rumors floating around the Internet reporting delays to AMD's deployment of Kaveri (which AMD have since confirmed to the media that Kaveri will ship to customers in Q4-2013), motherboard manufacturers, like GIGABYTE, are announcing their lineup for Steamroller based APUs.
These APUs will be using the FM2+ socket, which is backwards compatible with Trinity/Richland FM2 APUs (FM2 based motherboards are not forwards compatible), as well as a new chipset in the form of A88X, which as far as we know is for FM2+ only. These new APUs offer native support for PCIe 3.0 as well as DX11.1 and 4K support – something all AMD partners will be keen to promote.
GIGABYTE's initial FM2+ lineup will consist of seven models with four ATX and three micro-ATX:
G1.Sniper A88X
F2A88X-UP4
F2A88X-D3H
F2A88X-HD3
F2A88XM-D3H
F2A85XM-DS2
F2A88XM-HD3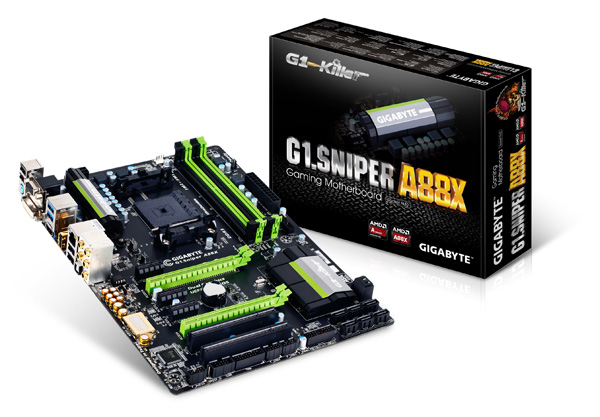 Continuing on the Sniper theme, the G1.Sniper A88X is aimed at the gaming market with two new exclusive audio features – GIGABYTE USB DAC-UP (a feature for optimized power to user DACs) and Gain Boost where high gain output is required. This board will also feature the high end audio solution from the G1.Sniper 5 (the Intel Z87 version), including OP-AMP, audio tracing separation and filter caps to improve noise quality. Below the G1.Sniper A88X is the F2A88X-UP4, which will feature 60A IR3550 ICs in its power delivery, similar to the F2A85X-UP4 which we reviewed in our initial Trinity coverage.
Release date for these motherboards is likely to be the same day that AMD release Kaveri, which should be in the hands of system integrators by the end of the year.