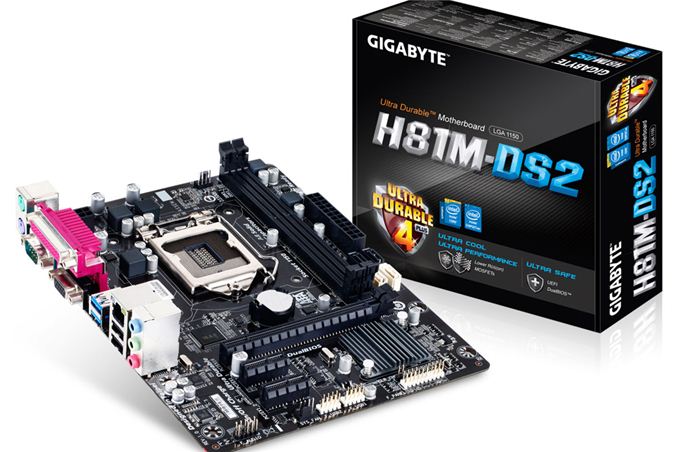 When it comes to our motherboard reviews, we typically attempt to focus on the high sellers with distinguishing features - this normally means chipsets aimed at the mainstream to high end with more capabilities. Every so often we touch on something aimed more at the entry level or a cheaper chipset, and today GIGABYTE are launching their H81 series motherboards - entry level for Haswell.
To put H81 into perspective, the chipset offers two SATA 6 Gbps ports, two USB 3.0 ports, no RAID, no Smart Response Technology, a single PCIe 2.0 x16 from the CPU and six PCIe 2.0 lanes from the chipset.
GIGABYTE's H81 range covers both thinner ATX and micro-ATX motherboards, where PCIe 2.0 x1 and PCI ports occupy the extra slots down the motherboard. The range will have seven SKUs, four of which are available online:
All the motherboards will feature Ultra Durable 4 PLUS, which means 40A IR3550 ICs in the power delivery (all boards seem to feature a 2+1 VRM arrangement), as well as the new HD BIOS and GIGABYTE App Center which we examined on Z87. GIGABYTE state that some models will also be equipped with a USB 3.0 hub to increase USB 3.0 ports up to six, although none of the four models currently online do so, thus it seems reserved for the H/HD versions. All the online models contain Realtek NICs and audio codecs, as well as either a serial or a parallel port or both: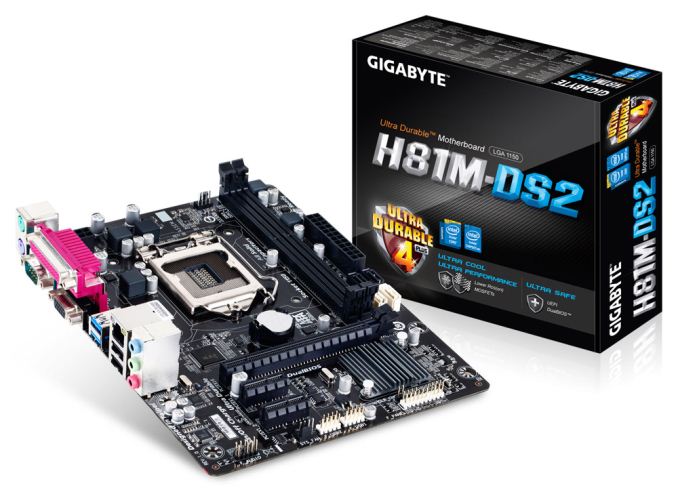 No word on pricing or which regions these motherboards will be aimed for. The interesting part from this PR is the H81.AMP-UP model, which would suggest that some of the G1.Sniper Z87 or A88X features are coming to H81: either the OP-AMP (adjustable amplifier) or USB DAC-UP (cleaner USB power for DACs) or both. This could potentially be good news, as typically entry-level chipsets are paired with ALC887 codecs or similar.
I rarely (once or twice a year) get requests to review motherboards based on entry-level chipsets - there is not much to test and rarely anything new for comparison or explanation. However this PR gives an opportunity to ask our readers if you would be interested in such a review?
Update 08/25: Since the initial PR, GIGABYTE have upped the number of H81 motherboards to 10:
This list now includes access to the HD3, the D2V, and D3V, all of which feature the USB 3.0 hub as mentioned in the original PR.