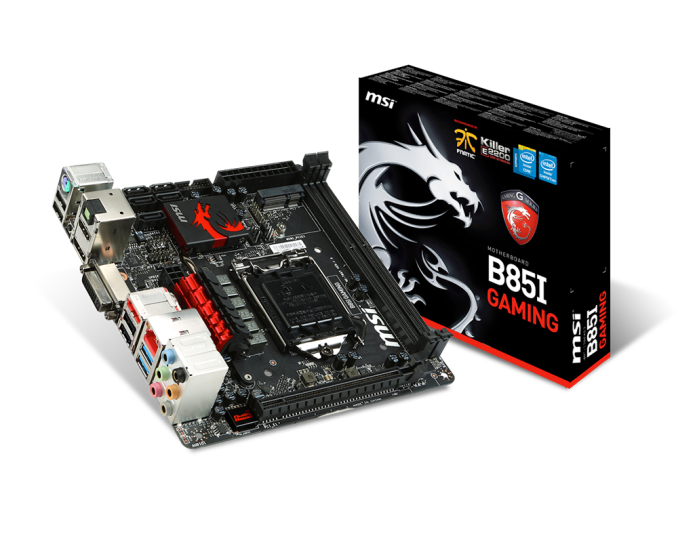 Word from MSI suggests that sales of their Gaming motherboard range are better than projected and there is an enthusiasm for the brand across PC building forums. We reviewed the Z77A-GD65 Gaming motherboard here at AnandTech last year and have a couple more in to review in the near future, but today MSI is announcing the extension of the gaming range into the B85 chipset. B85 is the cheapest PCIe 3.0 8-series chipset from Intel (before H81, which loses even more features from Z87), and thus the aim for MSI is to bring the Gaming branding down to lower price points. Other manufacturers are doing this with their gaming ranges, but MSI is being particularly aggressive by also focusing on the smaller form factors. They are announcing this week the B85I Gaming (mini-ITX) and B85M Gaming (micro-ATX) as a result, complementing their B85-G43 Gaming (ATX).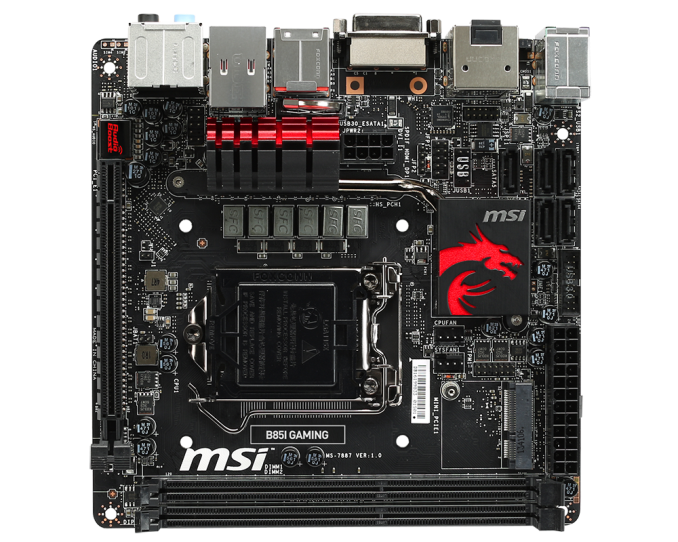 There are few details regarding the B85M Gaming currently available, but the B85I Gaming already has its own page on the MSI website with detailed specifications and high resolution images. Aside from the form factor MSI has equipped the motherboard with:
A Killer E2205 network interface
A mini-PCIe port
Audio Boost (an enhanced Realtek ALC1150 audio solution) with Sound Blaster Cinema
An enhanced polling rate USB port
An audio oriented USB port (smoother power supply)
VGA Boost (increases power limits for MSI graphics cards)
MSI's Click BIOS 4, OC Genie 4, Military Class 4
As this is a B85 product, it is limited to DDR3-1600 memory, as well as no hardware RAID. MSI offers their software RAID solution to compensate. With the cheaper motherboards it is not always easy to get the features exactly as required, and the location of the 8-pin CPU power connector does cause some concern requiring cables over other components. But the SATA, USB 3.0 and 24-pin ATX are all easy enough to get to.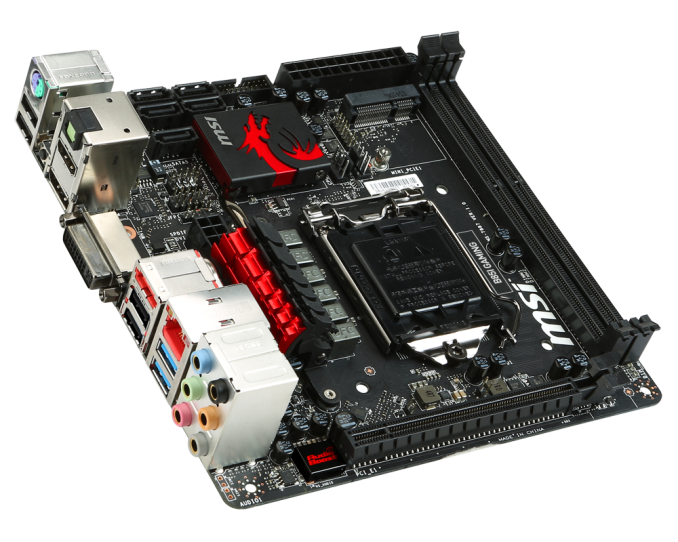 While we were not furnished with release dates and times, we can extrapolate that they might be ~$5-10 more than the non-gaming counterparts. The MSI B85I is currently $80, so I would assume the B85I Gaming will retail $85-90. Similarly the MSI B85M-G43 is $75, putting the MSI B85M Gaming at $80-85.
Source: MSI