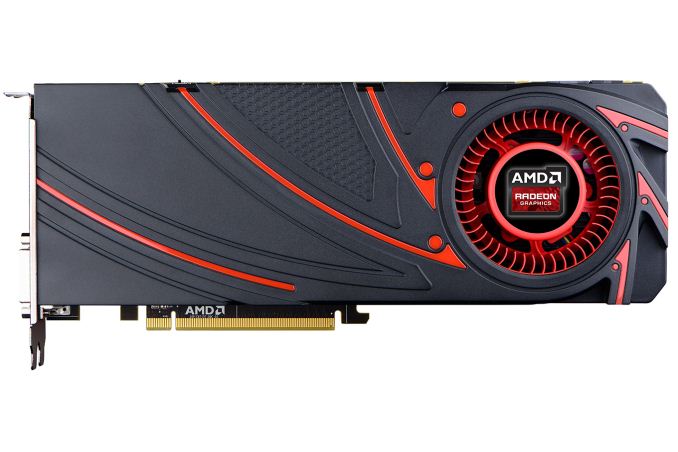 Following up on last week's Radeon pricing observations, it looks like there has been one final shift in Radeon R9 290 series pricing. While R9 290 has held steady around $299 with the occasional small rebate, we've seen R9 290X continue to fall and drop below the roughly $400 price they were going for last week. Finally stabilizing, the R9 290X has leveled out at around $370, with a handful of cards going for even a bit less than that. At $370, the R9 290X is now $30 less than the week before and this puts it just $40 over the MSRP of the GeForce GTX 970.
Though I had been expecting prices to fall further, I am a bit surprised to see R9 290X prices drop below $400 so soon. With GTX 900 series availability still being outstripped by demand, Radeon prices needed to come down from their initial MSRPs in reaction to the NVIDIA launch, though not necessarily this quickly. Regardless, this does mean that the R9 290X is in a better position than it was last week; AMD can't completely close NVIDIA's technology advantage gap, but from a price/performance ratio anything that brings R9 290X closer to the similarly performing GTX 970 will help AMD's partners move cards. In the meantime it's worth noting that AMD appears to be sticking to their guns on influencing product value through game bundles rather than engaging in a pure price war, as the $370 R9 290X goes hand-in-hand with the continued inclusion of AMD's Never Settle Forever bundle.
Speaking of game bundles, NVIDIA sends word this afternoon that Borderlands: The Pre-Sequel is now shipping for customers who received vouchers as part of NVIDIA's recent game bundle. This bundle was never extended to the GTX 900 series – NVIDIA is clearly having no trouble selling those cards right now – but this offer is still active on the higher-end GTX 700 series cards as part of the company's efforts to sell off the remaining GTX 770/780 inventory.