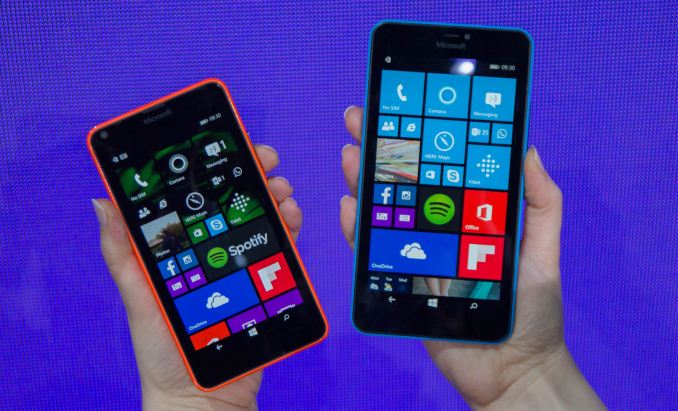 Mobile World Congress is in full swing today and Microsoft woke the press up early to discuss new features coming to their smartphone and tablet space. Top of the bill, presented by Stephen Elop, are the new Lumia 640 and Lumia 640XL devices. The regular 640, with it 5-inch HD display comes as the upgrade from the 630, whereas the 5.7-inch XL version sits as the move up from the large Lumia 1320.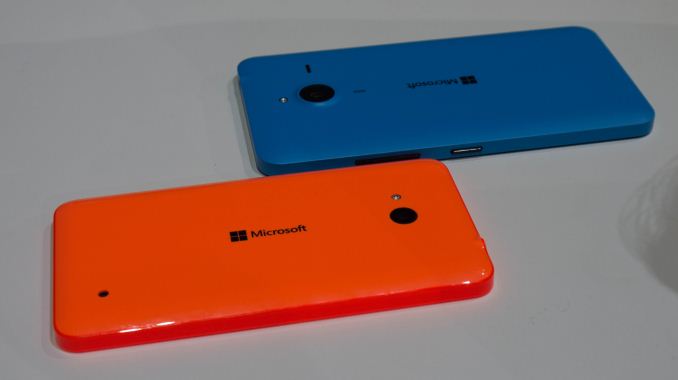 Both devices will be available in 3G and LTE versions, with single and dual SIM in both of those depending on the market. The 640 uses a Snapdragon 400-series quad core processor at 1.2 GHz featuring Gorilla Glass 3, 1 GB of DRAM and 8 GB of storage. One might expect SD card support to come as standard, although a short hands on with the device failed to find one. The rear 8MP camera was described as a wide angle lens (although no numbers were given), with auto-HDR and dynamic LED flash. The battery weighs in at 2500 mAh also. Pricing for the 3G model starts at 139€ with the LTE version at 159€.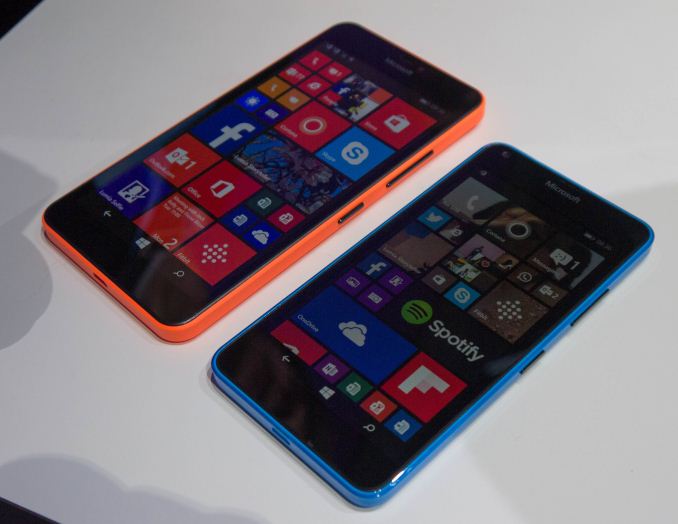 The 640 XL was described as 'a slim 9mm' with similar specifications to the smaller model but at 5.7 inches, namely a 1280x720 screen but the battery is pushed up to 3000 mAh. Internal specifications were not discussed, but the rear 13MP camera features Zeiss optics. Pricing starts at 189€ for the 3G model with LTE at 219€.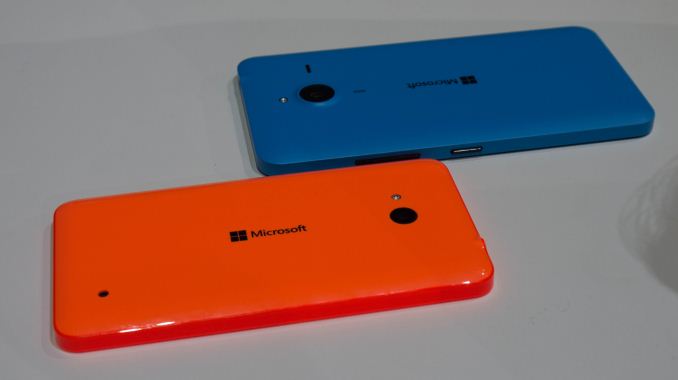 Both devices will ship with Windows 8.1 but will be upgraded to Windows 10, with Microsoft going all out to encourage Windows 10 across all of its future devices when available. The 640 and 640XL will also come with one year of Office 365, allowing installation on one PC and one other device as part of the deal. It also comes with 1TB of One Drive storage and 60 Skype World minutes.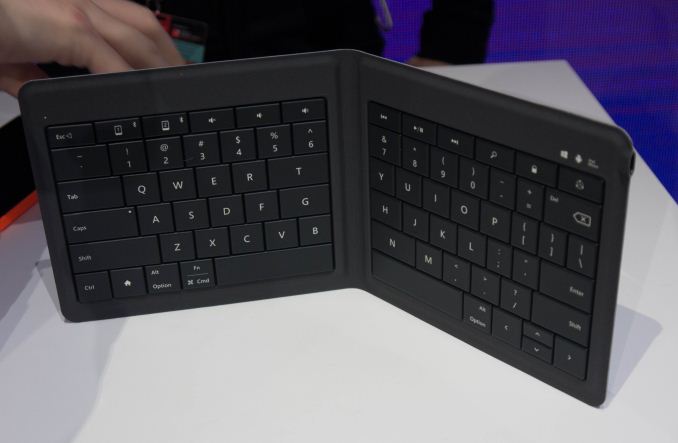 An interesting element to the launch, especially with the 'seemless feel' push of Office across all different sizes of devices, was the Microsoft Universal Portable Keyboard. Barely bigger than a wallet, it is designed to fit into an office bag and be able to connect seamlessly via Bluetooth. No pricing or date was announced, but the focus was more on the office environment.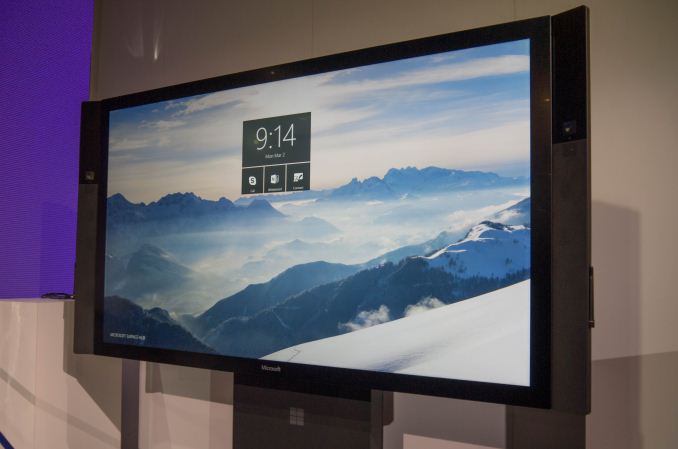 One demonstration that took me (Ian) by surprise was that of the Microsoft Surface Hub. This was an 84-inch display, normally the size used by large scale demonstrations, but this featured 4K resolution at 120 Hz as well as touch screen functionality. Naturally my thoughts drifted towards a TN type panel using MST, although taking the typical wide-angle test for TN panels was confusing as color consistency remained the same – it seems like they are using some kind of IPS display, which seems odd at 120 Hz.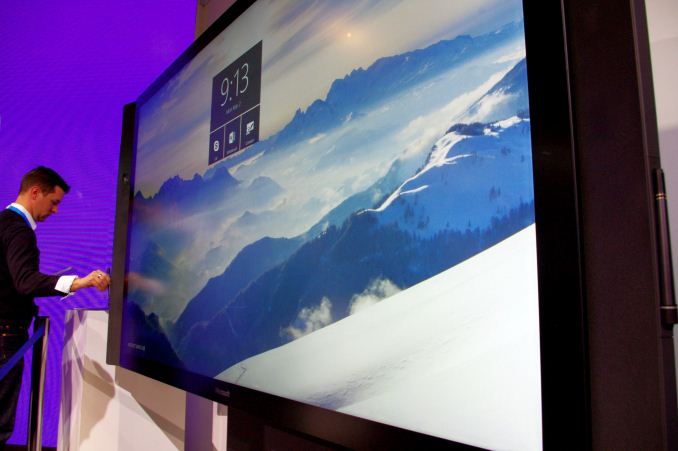 The combination of 4K and 120 Hz and possibly IPS is mind boggling, which pointed me more towards an MST arrangement – either two panels or four. We managed to ask one of the product managers for the Surface Hub about this, but he was unable to give that information until launch. One of the demonstrations of the device featured a white-board scenario, as well as writing on office presentations. Anything written on the screen was recreated back to the controlling Surface tablet, and the tablet user could write as well, or what Microsoft calls 'ink-back'. In a similar vein, 'swipe-back' to allow both users to change slides was demonstrated. The Surface Hub is linked to Windows 10, and we were told to expect more details at Windows 10 launch, along with another version at 55-inches but with 1080p resolution.
The final announcement of the presentation was for the Microsoft Build Conference, which will be on April 29th.