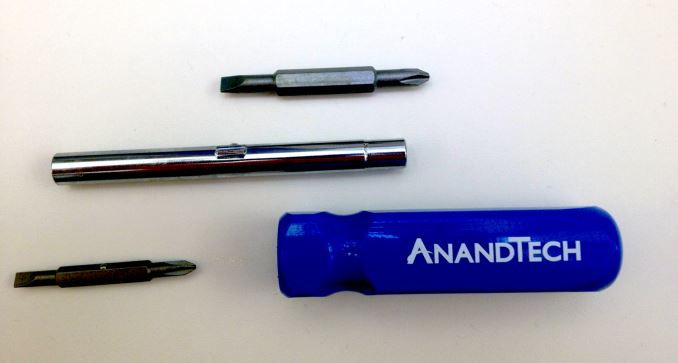 Good morning everyone. While we wait for today's IDF 2015 keynote to start, we have another giveaway starting up this morning, this time for screwdrivers.
Our publisher, Purch, has commissioned a set of AnandTech screwdrivers to give away to you, our readers. The mutli-bit screwdriver features two reversable heads, each offering a different flathead and Phillips driver size, along with an extension arm for those hard to reach motherboard screws. And of course, no AnandTech screwdriver would be complete without the most important part, the AnandTech logo printed on the side.
There are ten screwdrivers being given away in all. To enter, please stop by our forums. We'll be taking entries until the end of August.