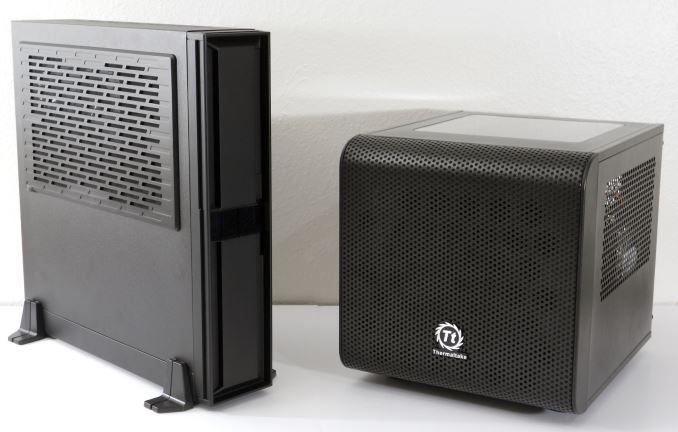 We're back again for the final phase of our second Build-a-Rig competition. For this round we are doing a theme relevant to many a younger enthusiast: back to school computers. In this Round we invited both Tony Ou from SilverStone and Jeremy Mortensen from Crucial to each spec out an $800 computer for the back to school season.
Earlier we interviewed both representatives to discuss their own background and also to find the motives behind the configurations they submitted. Last week we got to dive into the experience of building these computers, and got to see what it is like to put these machines together and how easy they are to work on for those that like to get their hands dirty.
Now for the final part of this round of Build-a-Rig we have the showdown: running our benchmark suite and seeing how these machines compare to each other. The $800 budget this time is substantially tighter than what we saw in our previous round, which when coupled with both machines being built on mITX platforms for portability brings its own constraints, and as a result we can see completely different trade-offs being made on both sides.
With such differing priorities there can't be one clear winner purely on performance alone. For students this is just as complicated as any other use case since what kind of computer is best will depend entirely on the class load being taken. If either a student just needs a machine to type out homework on and game or has software that leans heavily on the GPU, then SilverStone's Mighty Milo may make a strong showing. But there are still disciplines out there that either don't use GPU acceleration extensively or where a stronger CPU is needed to back it up. Maybe Crucial's Ballistix Bantam is prepared and ready with its more capable Core i3-4170. Even then, some students either don't game much or focus on games that don't need a crazy computer and would prefer a multitasking monster to run everything at once.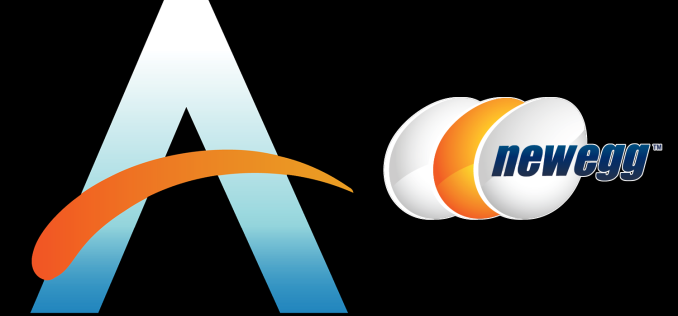 Last but certainly not least of course is the giveaway. At the end of the Build-A-Rig challenge we will be giving these systems away, and that means today is the last day to enter. Two lucky winners within the United States will be receiving these completed systems for their computing pleasure. So if you have yet to enter, you will want to do so before midnight tomorrow, November 13th.
Build-A-Rig Round 2 Entry Form
The Builds So Far
Last week we took a look at the assembled SilverStone and Crucial designs. So before jumping into our benchmarks, let's quickly recap the systems and their parts.
SilverStone's Mighty Milo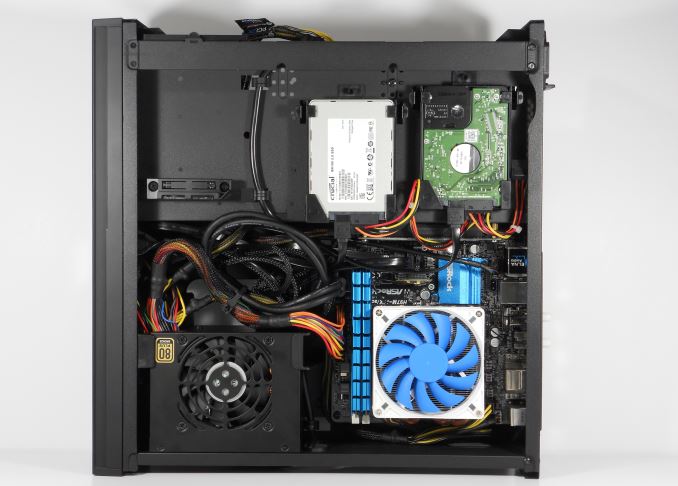 SilverStone's Mighty Milo aims to be a low profile machine with its narrow case and is potentially a quieter machine with only the fans necessary to keep hot components cooled off. Inside we find a Zotac GeForce GTX 960 and a more affordable Intel Pentium G3258 driving the system. Sitting on top of the overclockable Pentium is a Silverstone ARO6 cooler that will either maintain quiet CPU cooling or provide enough cooling to crank up the clock speed depending on the end user's preference. The motherboard supports Wireless AC and a 120GB Crucial boot SSD will house Windows and any important software.
There is one more quick note to be made on the Mighty Milo. As mentioned earlier this machine houses a Pentium G3258. At stock it is a humble dual-core processor, but it has also made quite the splash by being one of the first overclockable budget CPU's to come out of Intel in some time. The ASRock H97M-ITX/ac board that in turn holds the CPU has built-in overclocking profiles for easy performance tuning. In our interview with Tony, he said that he expected the chip to do around 4GHz. To my pleasant surprise not only did the SilverStone AR06 do a good job of keeping up with the chip at 4GHz, but I was also able to hit 4.2GHz at 1.28v via the H97M-ITX/ac's built-in overclocking profile, and with a little fiddling still I settled on a stable 4.3GHz at 1.3v. This overclock is stable for the entirety of our test suite, but whether or not this machine lives overclocked or stock will be up to its soon to be owner.
Crucial's Ballistic Bantam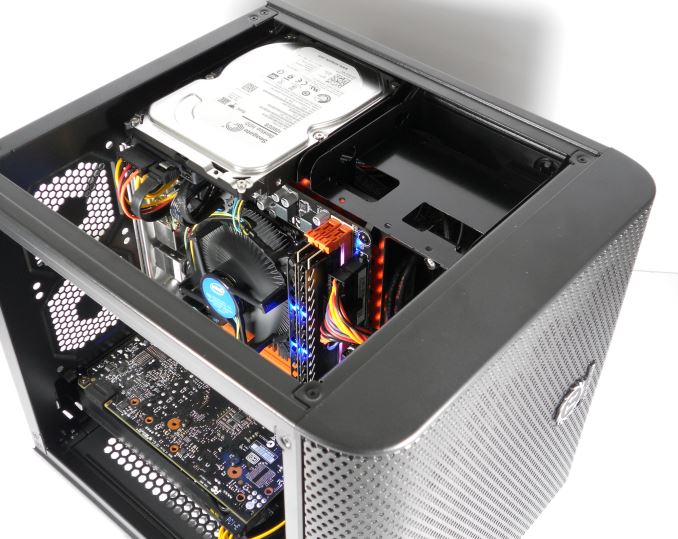 Moving on to Crucial's Ballistix Bantam we have a cube shaped Thermaltake case housing an Intel Core i3-4170 and an EVGA GeForce GTX 950. Though this computer doesn't house an overclockable chip with a large cooler it packs better stock performance thanks to AVX and Hyperthreading, along with a larger SSD for housing important data. In addition as we saw in the build logs I found this case easier to build in and tidy up and I would suspect that this machine will continue to be the easier machine to upgrade and customize in the future.
With introductions out of the way let's take a look at how these computers perform.